Pegboard workouts are great for building arm, shoulder and core strength, and while they require hours and hours of training to scale efficiently, pegboards are a brilliant way to work on pulling movements.
This functional bodyweight exercise was introduced to competitive CrossFit at the 2015 CrossFit Games and has gained popularity ever since.
The pegboard is all about upper body strength; the exercise requires locking the elbows and levering, which puts a lot of strain on the biceps and triceps to maintain near isometric strength in one arm while the other works.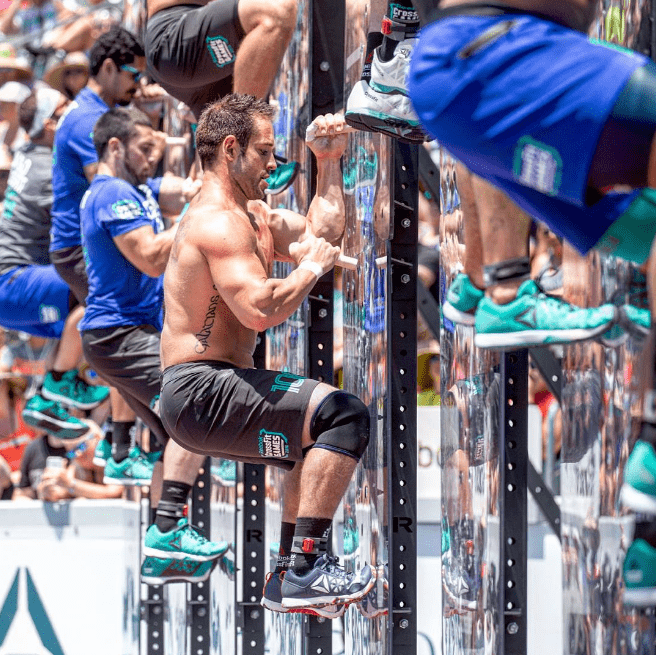 The pegboard requires coordination, accuracy, agility, grip strength and stability. To successfully climb up and down a pegboard you'll need to maintain body tension and coordinate small and big muscle groups simultaneously.
Pegboard workouts technique tips:
Keep your chin above the pegs: this allows you to hold more tension in your back, shoulders and arms, and will let you to reach for the next hole in a more secure position.
Maintain a false grip on the pegs: similar to muscle ups, this will translate into more tension in your arms, making the next pull easier.
Keep your body as close to the board as possible: keeping your centre of gravity close to the wall will mean your arms will tire less quickly.
Use your legs: the extra support of the balls of your feet can make a huge difference if you're struggling. Of course, you'll work your upper body harder if you leave your feet hanging.
CrossFit Pegboard Workouts
Give these CrossFit pegboard workouts a go to test your mental and physical strength.
1. Pedal to the Metal CrossFit Games 2015
For time:
3 Pegboard Ascents
24cal Row
16cal Bike
8 Dumbbell Squat Snatches (100/70lb)
Time cap: 6 minutes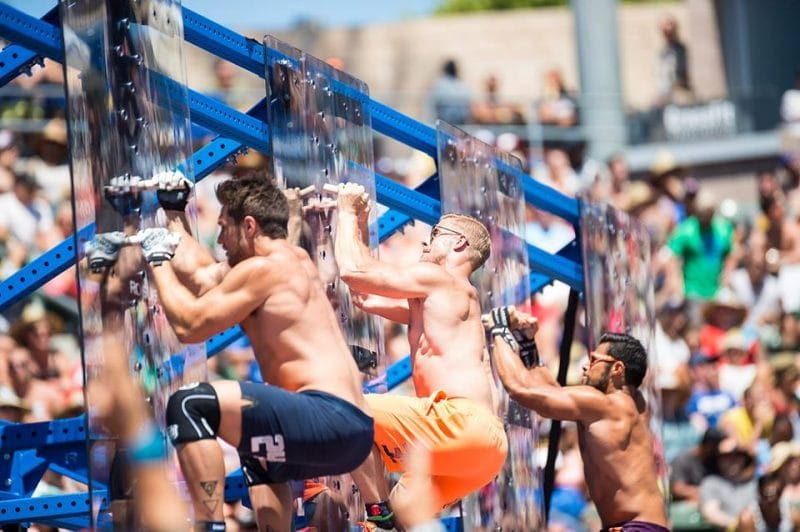 Many athletes struggled to complete this workout when it first came up, as many had never ascended a pegboard before. Since then, pegboard ascends have regularly been tested at the CrossFit Games and top athletes have stepped up to the challenge.
2. Jabob Heppner Pegboard Workout
For Time:
6 – 9 – 12 – 15 of Muscle Ups
1 – 2 – 3 – 4 of Pegboard
Time cap: 10 minutes
This workout will test your grip and pulling power.
Jacob Heppner is a CrossFit Games veteran with three top-10 finishes.
Heppner has competed in every CrossFit Open since 2013, but it was in 2014 that he won his first invitation to the Games, finishing second in the North Central Regional.
Since then he has been steadily climbing the ranks against some of the sport's fiercest competitors, earning himself a career best 6th place at the 2019 CrossFit Games. He retired from competitive CrossFit at the start of the 2021 season.
3. Aeneas CrossFit Games 2018
For time:
5 / 4 pegboard climbs
40 thrusters, 85 / 55 lb.
33-ft. yoke carry, add weight
33-ft. yoke carry, add weight
33-ft. yoke carry
M 85-lb. thruster, 425-565-665-lb. yoke carries
F 55-lb. thruster, 345-405-445-lb. yoke carries
Time cap: 8 minutes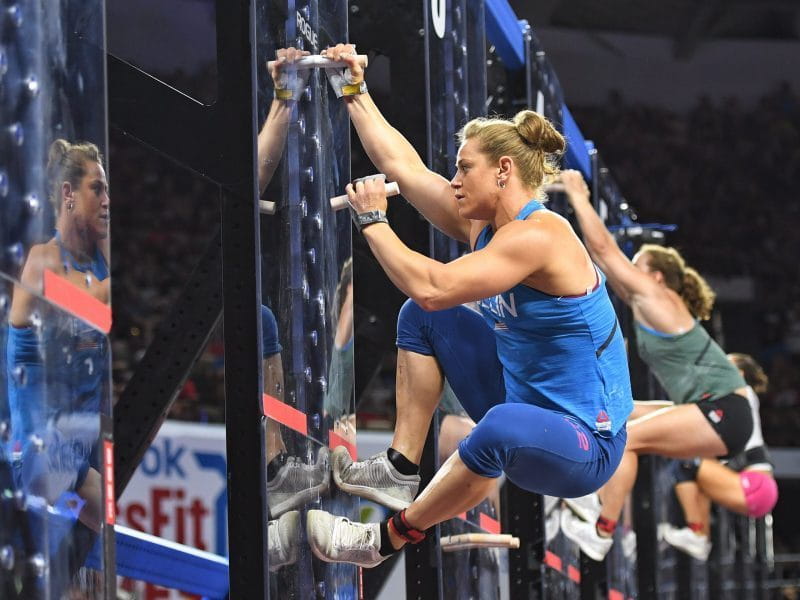 This is, of course, a CrossFit Games workout, so scale down to your ability level. The combination of movements will leave your upper body muscles burning, so keep a steady pace throughout.
4. Fran + Pegboards with Jacob Heppner
Jacob Heppner described this workout as simple and spicy – would you agree?
For time:
Heavy "Fran" – 21-15-9 of:
Immediately into:
Time cap: 7 minutes
"I wanted something super simple, something pretty quick that wasn't gonna take more than 10 minutes," explained Jacob Heppner.
Scaling options:
You can easily not do heavy Fran, which would slightly alter the workout but it'd still be fast. Your Fran time should be around the three-minute mark. If you choose a weight and complete Fran in four minutes, you got it wrong.
Scale down on the number of pegboards to something that is challenging, but something you could do in three minutes. If that means doing three pegboard ascents because your skills lie at one ascent per minute, that's fine.
If you don't have pegboards yet, do pull ups to work on that pull strength – the workout should have the same intensity.
According to the CrossFit Journal, pegboards can be used to develop great back and arm strength and are a great alternative to rope climbs.
5. Countdown Pegboard Workout
For time:
Then 3 Rounds of:
10 Ring Dips
20 GHD Sit Ups
30 Wall Ball 9/6
Then:
Then:
20m Kettlebell Farmers Carry 24/16
10 Deadlift 100/70
Then:
Time cap: 20 minutes
This is a challenging full body workout with a couple of advanced movements, so treat it accordingly. The volume of GHD sit ups isn't too high, but be careful regardless if you don't perform this exercise regularly.
Workout by CrossFit Mentana