Athletes want to increase their pushing and pulling power and with these 10 kettlebell arm workouts, you will accomplish just that.
Here you will find all the movements you need to get the most out of your upper body utilising nothing but a couple of kettlebells, perfect for when you find yourself away from your regular training space or if you've embraced the home workout life and want to get more out of your bells.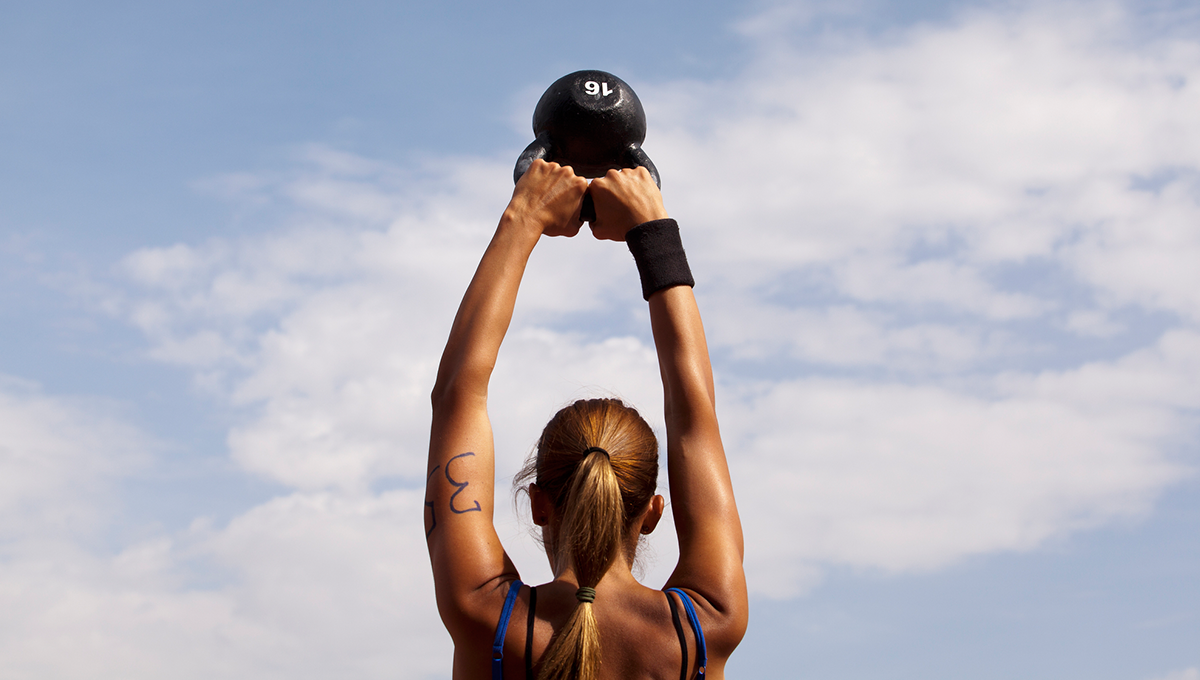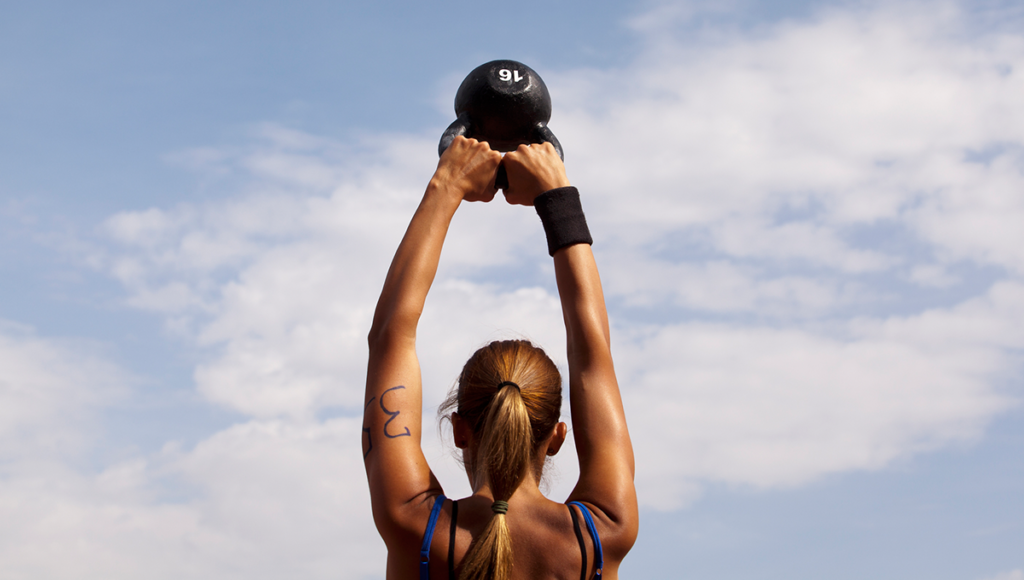 These kettlebell arm workouts will give you enough strength and conditioning stimulus to work as standalone workouts or to fit in as a finishing piece to your regular programming.
Make what you have work for you.
Primal Push/Pull
10-9-8-7-6-5-4-3-2-1 reps of:
Double kettlebell Push-ups
Followed by 20-18-16-14-12-10-8-6-4-2 reps of:
Double kettlebell alternating Arm Gorilla Rows
A Push/Pull Classic with Bells on it.
This Descending ladder of Kettlebell push-ups and Gorilla Rows will satisfy your craving for an upper-body pump session.
Think about the mind-to-muscle connection and feel every muscle fibre popping in each and every rep.
UNILATERAL DT – Kettlebell Arm Workouts
5 rounds for time:
12 KB Single Arm Deadlifts/R
9 KB Hang Cleans/R
6 KB Push Press/R
12 KB Single Arm Deadlifts/L
9 KB Hang Cleans/L
6 KB Push Press/L
A Classic with a twist.
Using a Single Kettlebell for DT adds a new dimension to the workout. With the added core and shoulder stability required for unilateral movements, doing kettlebell DT can be a great tool for increasing your single-arm strength and power output.
Pre-Party Pump
FOR TIME:
50-40-30-20-10 reps
Push-ups
Kettlebell Ballistic Rows
This one has to be one of my go-to upper body workout pieces. The humble Push up mixed with the Ballistic Row is the perfect blend of high volume push/pull work.
Stay honest with your Push-ups and go heavy on those Rows for the perfect pre-party pump.
Read More: Add Kettlebell Flow to Your Training and Level-Up Your Fitness