The 12 WODs of Christmas should be a fun, challenging and important milestone in any fitness enthusiast's yearly calendar. It is a workout performed all across the world during the Christmas season that incorporates a structure based on the famous "12 days of Christmas song". Tag your friends and get involved.
Nike have designed the Nike Metcon 4 Premium as a training shoe that is perfect for multifaceted and diverse workouts such as The 12 WODs of Christmas. It even features unique details such as a drum in the sockliner, numbers 1-12 on the haptic upper and festive holiday colourways to match the season. Perfect for training in style during this time of the year (or any other for that matter).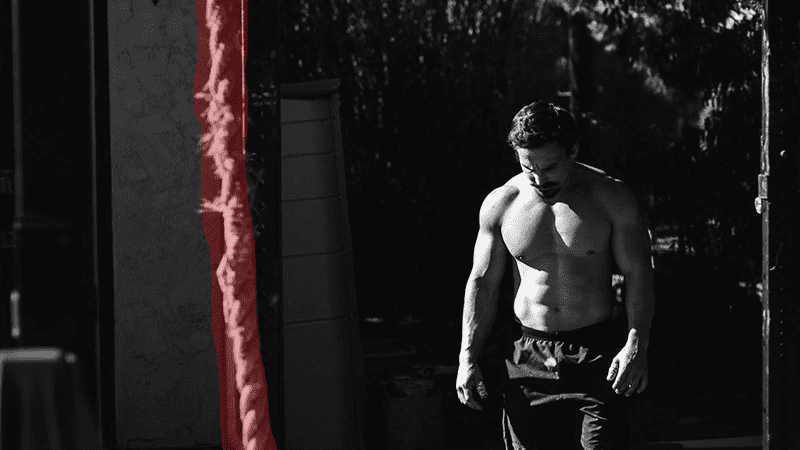 12 WODS OF CHRISTMAS WORKOUT
Scale according to your personal abilities. The weights should be light, as there is a large amount of volume to work through.
Make sure that you wear the right training shoes that will keep you stable enough for the lifting, yet are flexible enough to allow you to move quickly. The new Nike Metcon 4 Premium are tougher, more comfortable, stronger, closer fitting and more responsive than any previous model.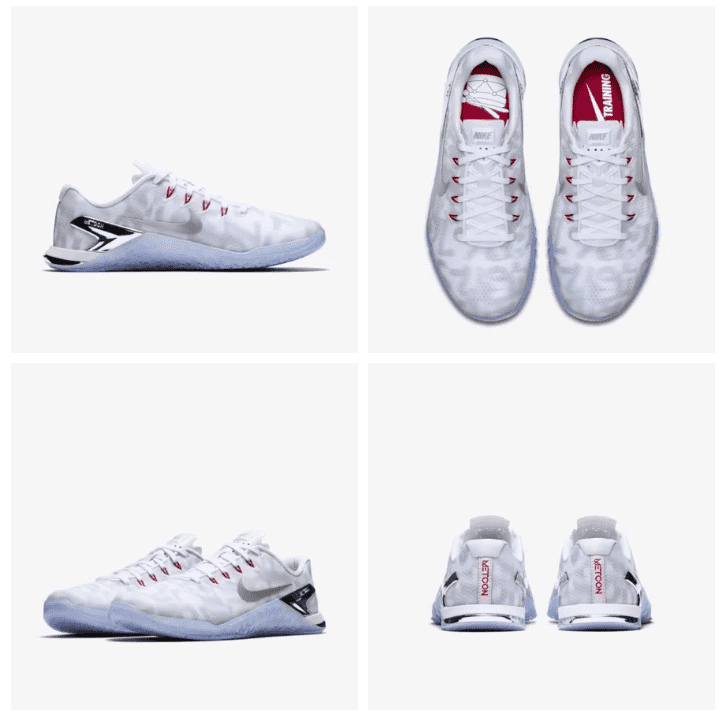 For Time:
Sumo Deadlift High Pull (75/55 lb)
Thrusters (75/55 lb)
Push Press (75/55 lb)
Power Cleans (75/55 lb)
Power Snatches (75/55 lb)
Kettlebell Swings (53/35 lb)
Pull-ups
Knees-to-Elbows
Box Jumps (24″/20″)
Double Unders
Burpees
Overhead Walking Lunge Steps (45/25 lb Plate)
Ex. On the 1st day of Christmas, my coaches gave to me, one Sumo Deadlift High Pull; on the 2nd day of Christmas my coaches gave to me, 2 Thrusters and 1 SDHP; on the 3rd day of Christmas, my coaches gave to me, 3 Push Press, 2 Thrusters, and 1 SDHP; continue with 4 Power Cleans, 3, 2, 1 etc. up the ladder and down
DETAILS OF THE WORKOUT
This WOD is a long and tough one
Keep the loads relatively light (in relation to your ability level) which allow you to keep moving and to learn movements effectively through repetition.
After several rounds you will start to drive and improve your muscle memory.
Try to think about linking certain movements together and making the workout "click".
12 WODS OF CHRISTMAS – THE JOSH BRIDGES VERSION
Nike athlete Josh Bridges also likes to release his own personal version each year of the 12 WODs of Christmas workout.
As above, the WOD takes the same format as the"12 Days of Christmas" song. Complete each exercise in ascending order then work back down, adding one exercise per round.
Stone Clean
Pegboard
Bar MU
Box Jumps 36″
Man Maker
Strict HSPU 3″ deficit
70′ Sled Push
Dumbbell Snatch 100 lb
90′ HSW
Ski Cal in ATP
KB Deadlift 200 lb
Tire Flips
EQUIPMENT FOR THE WORKOUT
Wear training shoes that work well for lifting at high intensity and for moving well through a variety of different exercises.
JOSH BRIDGES AND MAT FRASER DISCUSS THE NIKE METCON 4 PREMIUM
Flexible Support
The drop-in midsole is firmer in the heel and softer in the forefoot, which provides stability for lifting and flexible cushioning for sprints and short runs. You can really feel this upgrade when training, and it is in these enhancements that the close collaboration with top athletes that Nike embark upon in order to collect feedback can be felt.
The Women's training shoe is available in white, gym red and metallic silver.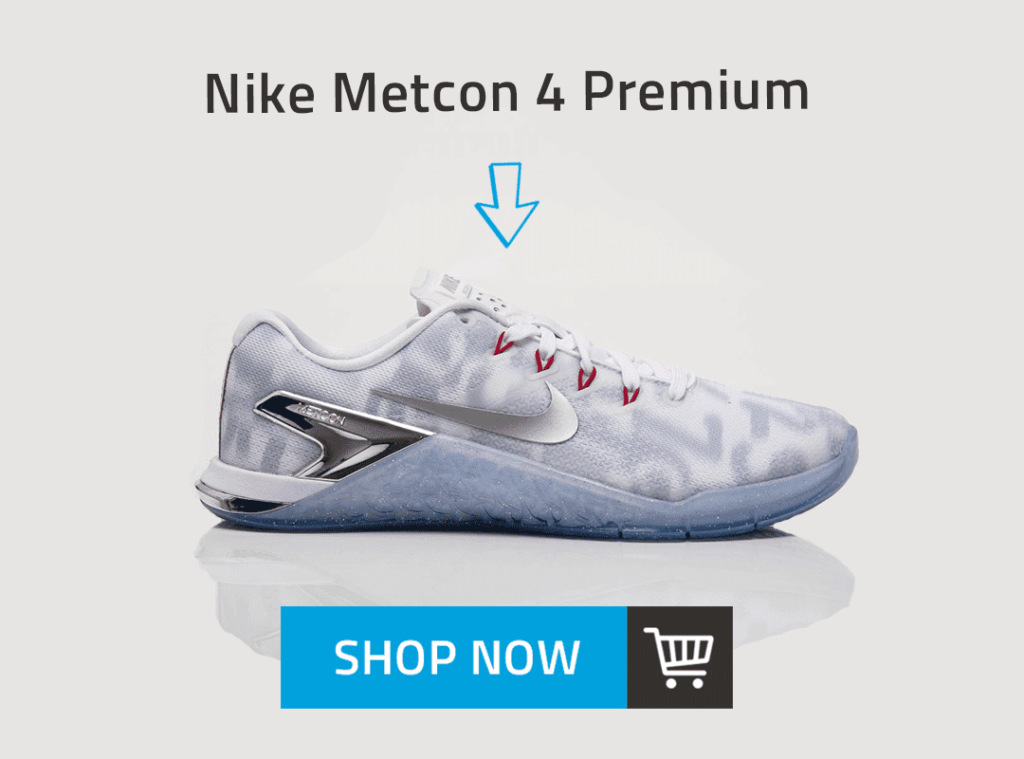 The Men Nike Metcon 4 Premium comes in white and game red or black and obsidian.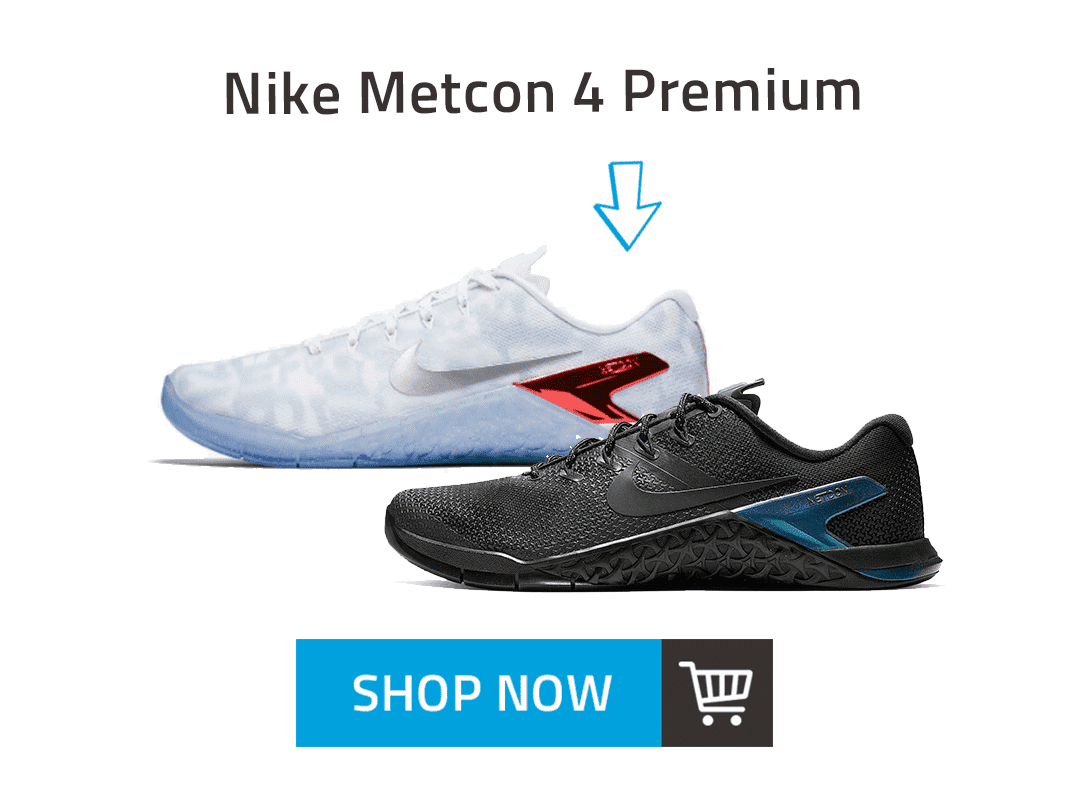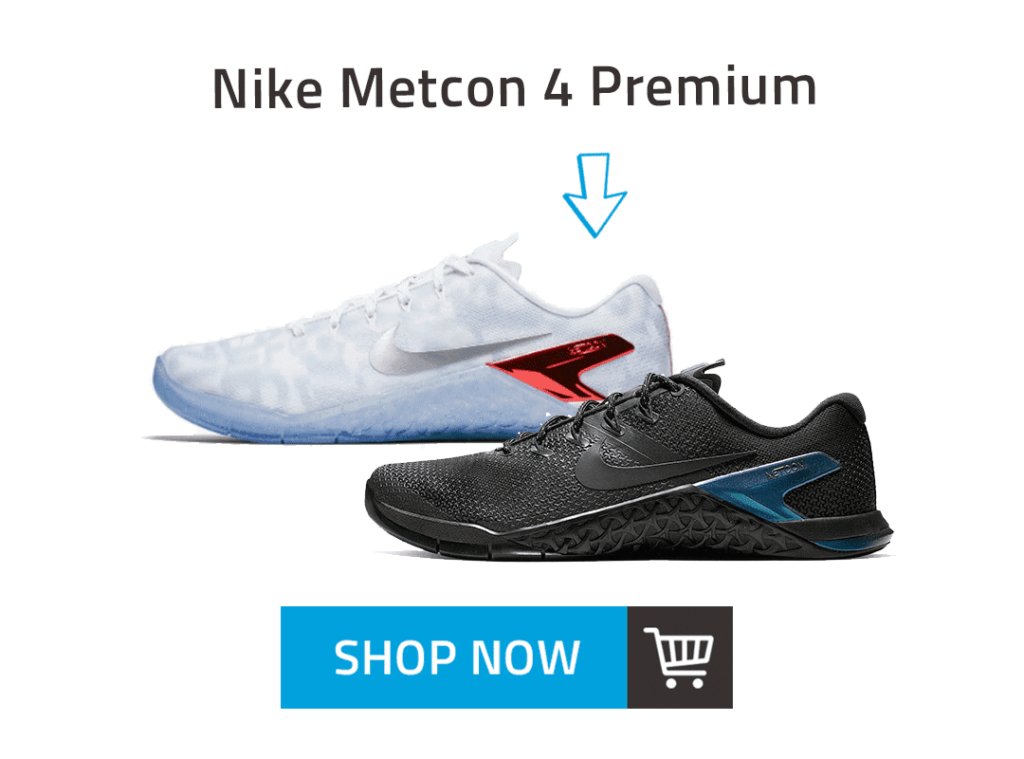 If you look closely you will be able to see specially designed holiday elements such as a drum in the sockliner, numbers 1-12 on the haptic upper and the festive holiday colourways.
Forefoot Cushioning
The Nike designers used a sandwich mesh (essentially a two-layer mesh with vertical fibers running through it) on the upper. This now provides a sensation of cushioning on top of the foot for the first time and also hugs the foot much more effectively than previous models.
Improved Durability
The most significant update to the Nike Metcon is the use of haptic technology on the upper.  The tri-star shapes (think of this as a rubberized TPU, inspired by the rubber outsole) can be individually printed large or small anywhere on the shoe, adding strategic durability where it's needed most. High-wear areas like the toe box, heel and sides are much stronger, and this has the additional benefit of leaving mesh for breathability and flexibility in other spots.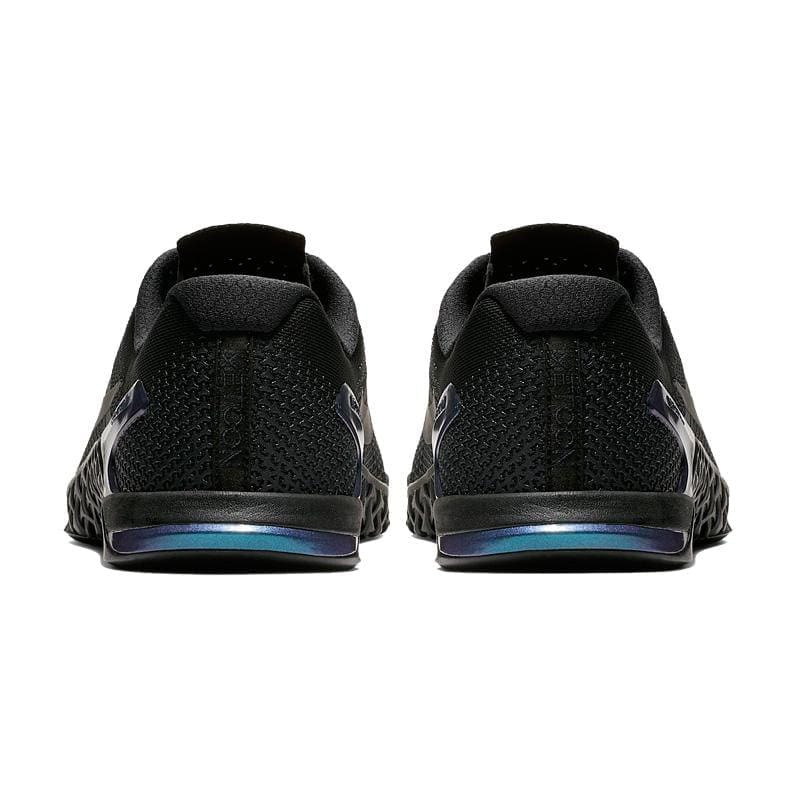 WORKOUT TIPS FROM JOSH BRIDGES
Nike Athlete Josh Bridges is well known for designing tough and terrifying workouts to test your mental and physical capabilities to their limit. He was instrumental in helping to design the Nike Metcon through several iterations, and he often posts his own personal "12 WODs of Christmas" each year. Give his version above a go if you are feeling brave!
When you do tackle the workout, use these tips from Josh to help you improve your performance.
DON'T OVERTHINK THE WORKOUT
"It's just a workout man, go out there and do it. If you have to put the barbell down for second then put it down and pick it right back up again. I think overthinking can get you caught up in some bad scenarios."
NEVER WALK AWAY
When you train, and need to take a short rest during a WOD, stay where you are. Don't turn your back towards the object you are working with. When you are ready, attack it once again.
"I never walk away. I'm never going to rest and walk away from what I'm doing. For me it's a bit of a defeated posture. It feels like that barbell just beat me and I'm never going to let a barbell and weights beat me."
IT DOESN'T HURT TO GO A LITTLE BIT FASTER
"A buddy of mine once told me that it doesn't hurt to run just a little faster – and he was right."
Keep this phrase in your mind when you train. Can you pick up the pace a tiny bit? Can you go slightly faster on that long set of burpees or box jumps? Think about improving your performance in fractions, and these will all add up into better overall performances.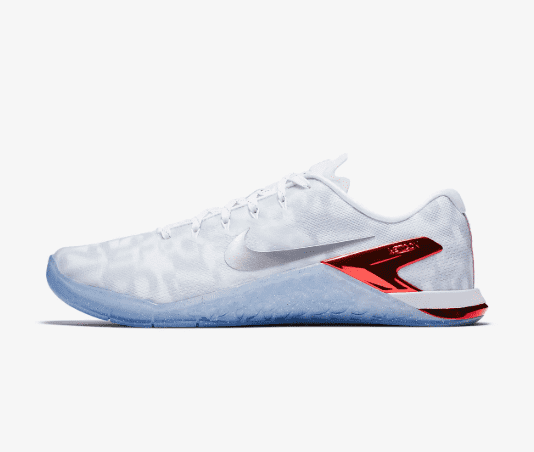 SMALL GOALS EQUAL BIG GOALS
Break up reps. Whenever you are faced with a large number of reps to complete, always break the workout down into smaller manageable chunks. Mentally, this will help to make it a much easier task.
"If I'm faced with a set of 30 I'm gonna do 5 then see how I feel, then I'm gonna do 5 more. Then 5 more. Once I hit 15 it might be starting to hurt so I change the goal to 3, then hit 3 more and so on. All of a sudden I'm at 25 and then it's only one more, and you can always do one more."
Check out the Nike Metcon 4 Premium.