5 CHRISTINA
AMRAP in 20 minutes
9 Pull-Ups
9 Squat Cleans (95/65 lb)
9 Kettlebell Swings (1.5/1 pood)
9 Toes-to-Bar
9 Push Presses (95/65 lb)
9 Burpees
6. 20 Minute AMRAP Kettlebell Workouts – POWER UP 4 MILO
AMRAP in 20 minutes
20 Wall Ball Shots (9/6 kg)
20 Shoulder-to-Overhead (60/40 kg)
20 Kettlebell Swings (32/24 kg)
20 Hand-Release Push-Ups
20 Sit-Ups
5 Burpees at the top of each minute
Start with 5 burpees, then 20 wall ball shots, etc. Continue the AMRAP until 1:00, then perform 5 burpees. Resume the AMRAP where you left off. Do 5 burpees again each minute until the 20 minutes is complete. Score is total reps completed, including burpees.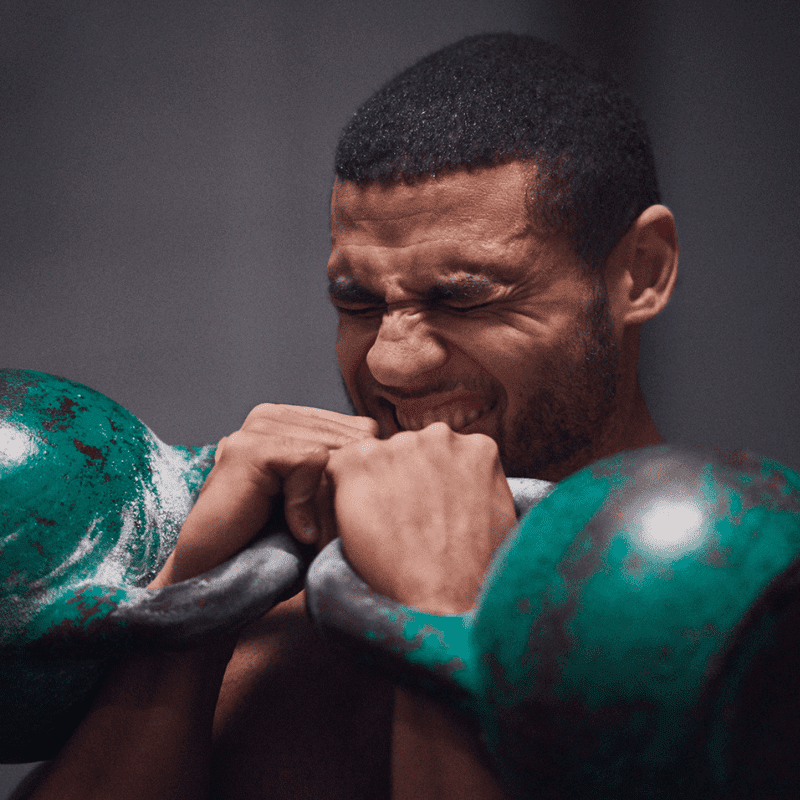 7 SNEAKY ANNA
AMRAP in 20 minutes
4 Double Kettlebell Half Snatches (2×16/12 kg)
4 Burpees
4 Double Kettlebell Deadlifts (2×16/12 kg) (between the feet)
Nurpees (or no-push-up burpees) are burpees without the push-up. In this workout neither a jump nor an overhead clap is required, either. Merely drop to plank, pop the hips up and jump the feet back to the hands and stand back up fully for one repetition. For the deadlifts, both kettlebells must start and end on the ground between the athlete's feet.
8 GERRY
AMRAP in 20 minutes
18 Wall Ball Shots (20/14 lb)
18 American Kettlebell Swings (55/35 lb)
7 Power Cleans (135/95 lb)
12 Burpees
On a 20-minute clock, complete as many rounds and repetitions as possible (AMRAP) of the work as written.
Score is the total number and rounds and repetitions completed when the 20-minute clock stops.