POSTERIOR CHAIN DEVELOPMENT
A strong posterior chain is essential for building good movement patterns, solid strength and bodily support in CrossFit.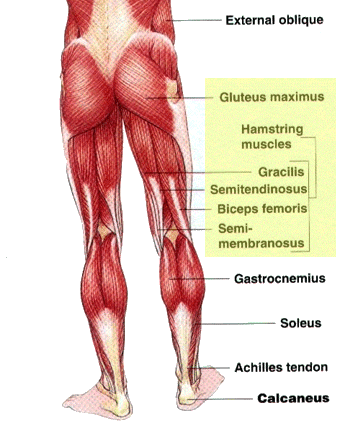 SINGLE ARM KETTLEBELL SPLIT SNATCH
"The combination of a KB Snatch and an Overhead Lunge makes this a double dose of posterior chain recruitment. It is important that the athlete have a strong command of loaded lunging before attempting this. This is a great variation on the KB Snatch that brings coordination into play considerably. It works very well as a set up drill for Single Arm KB Complexes and Flow. It becomes easy to transition to different movement patterns from here."
View this post on Instagram
SINGLE LEG KETTLEBELL ROMANIAN DEADLIFT
"The single leg RDL demands balance, strength, and coordination. The most common fault with this exercise is seeing clients load too much too fast. So much so that they are no longer performing a hip hinge but instead are just flexing their spine with their hips locked. Make sure you are pushing your hips back and actually hinging at the hip of the planted leg. Lighten up the load if you cannot do this correctly and possibly grab a dowel to help you balance if needed."
View this post on Instagram
DEFICIT DUAL KETTLEBELL DEADLIFT
The kettlebell suitcase deadlift is a terrific overall strength builder. Not only for the posterior chain, but the quads and the upper back get a great dose as well. The addition of the deficit shown here is to simply extend the range of motion and work slightly higher up on the hamstrings and low back for the athlete. Be aware that this added deficit can put some athletes in a compromised position and therefore should only be used in certain cases by athletes with adequate mobility.
View this post on Instagram
WEIGHT PLATE GOOD MORNINGS
"By altering the type of load you use in weighted exercises you will start to experience subtle differences in how your muscles are worked. Simply taking a weight plate instead of a barbell will distribute weight differently. Changing load type is a useful tool in the design of training to keep the stimulus changing while honoring the same motor patterns that have classically worked. Often times a new stimulus is needed to keep the brain engaged and to keep athletes from pushing themselves too far in a typical loading pattern."
View this post on Instagram
WEIGHT PLATE GOOD MORNING HOLD
"Isometric contractions are a big part of the FBB methodology and finding new ways to use positions and holds in warm ups is something we are constantly looking to develop. The Good Morning Isometric is a perfect way to prep the posterior chain and also work on bending endurance."
View this post on Instagram