CrossFit Inc. has revealed the scoring system for 2021 CrossFit Games. The winner of each event, no matter which division, will earn 100 points and the system is readjusted after some athletes/teams are cut.
As expected, each event is worth up to 100 points and athletes earn points based on their finish. "At the end of the Games weekend, the athlete with the most points is the winner and is crowned the Fittest on Earth," a press statement read.
Find out how much athletes will earn.
Check Out the Scoring System for 2021 CrossFit Games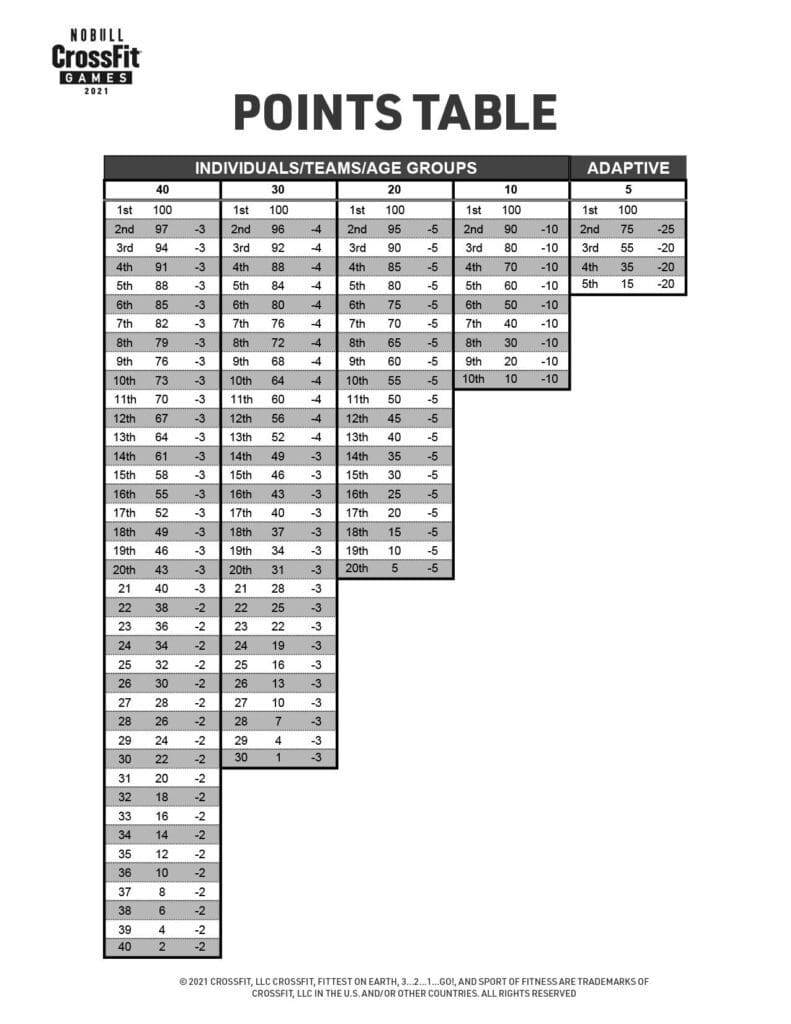 According to HQ, ties will be broken by "awarding the best position to the athlete who has the highest result in any single event." If athletes remain tied after the first tiebreaker, the process continues to their next highest single result and so on.
As with previous sanctioned events, more than one athlete can share an event rank and each athlete will earn the original point value. In the end, the athlete with the top performance across multiple events in a competition will be placed higher on the leaderboard.
Individuals, Teams, and Age Group divisions will follow a cut schedule. Click here to find out how Individuals and Teams will be cut. Click here to learn how Masters and Teens athletes will see their cut schedule.
Check out the updated list of athletes and teams competing at the 2021 CrossFit Games.