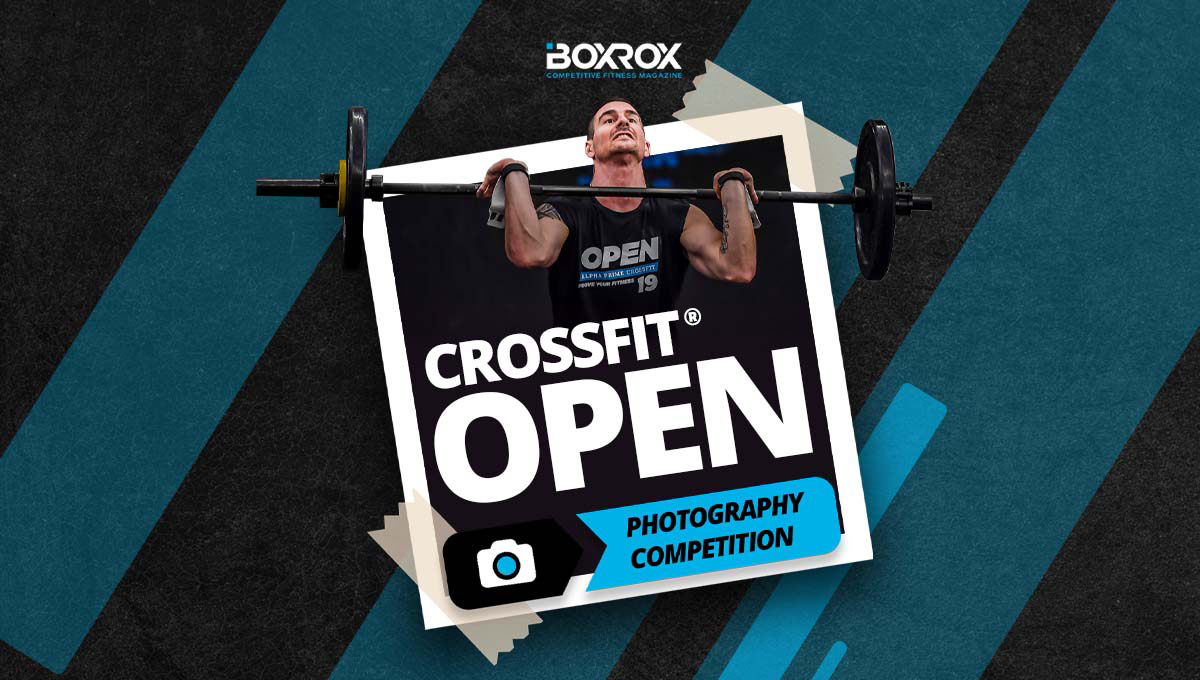 2022 BOXROX CrossFit® Open Photography Competition
Hit us with your best shot!
Send us your best photos from the 2022 CrossFit® Open for a chance to WIN
⭐ESC Sounds

Series 3 wireless earbuds⭐
⭐BOXROX Pro subscriptions⭐
Show us what makes the Open special to you, how your Affiliate celebrates it, or how your friends thrive

during the workouts

. Wherever you are in the world we want to see your best photos.
Everyone is encouraged to take part, whether you're new to CrossFit® or have been part of the sport for a decade, and regardless of how much experience you have with photography. Let's celebrate this incredible community together!
Photography Competition Categories
Submissions will open on Thursday, February 24 and close on Sunday, March 20. All pictures will be uploaded to our Facebook page

the following day and voting for the overall winner will begin.
The BOXROX team will determine the winner for each category, but the community will vote on the overall winner, so if you submit a photo get all your friends to like it on our Facebook page.
All winners will be announced on

April 1st, 2022, via

BOXROX's site

.
There will be an overall winner and three separate category winners.
The overall winner of the 2022 BOXROX Photography Competition will win:
The three category winners will each win:
ALL participants will receive a 15% off discount code from Born Primitive after sending their photo(s).*
The CrossFit® Open is when the diversity of the global CrossFit® community shines at its brightest, and we want to reflect this in the work of BOXROX going forward.
To celebrate our community's diversity – where people of all ages, backgrounds, ethnicities, body shapes, and sporting experience come together for the love of fitness – we'll publish the best photos in upcoming articles throughout the rest of the year.
By submitting your photos you agree to have your work featured in the BOXROX website and the magazine's related channels.
Entry Criteria and Competition Rules
You must own the full copyright rights to all photos submitted.
You must have permission to photograph the subject(s) of all photos submitted.
All photos must have been taken by the person submitting them between February 24, 2022, and March 14, 2022, the duration of the 2022 CrossFit® Open. Photos from previous years are not eligible for this competition.
Each participant is allowed a maximum of five entries per category.
By submitting your photos, you agree to have your work featured in the BOXROX website and social media channels for Editorial and Marketing purposes.
Voting for the overall winner begins on Monday, March 21, at 5pm CET on BOXROX's Facebook page and closes the morning of Friday, April 1, at 10am CET. The photo with the most likes and reactions by this date will be determined the overall winner.
*Born Primitive 15% off discount code expires March 20, 2022 and cannot be combined with other discount codes or sales.