Core and Abdominal Workout 3
Overhead squats will test your core stability, as well as balance and general mobility.
Open WOD 15.2 is a full-body workout and it's great for all abilities as it starts gently and gets progressively harder.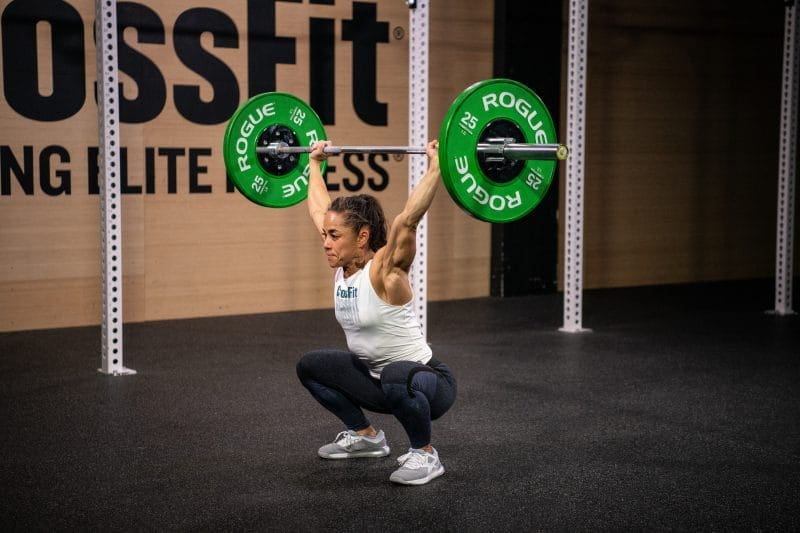 Every 3 minutes (until you fail to complete two rounds)
From 0:00-3:00
2 rounds of:
10 overhead squats (95/65 lbs, 43/30 kg)
10 chest-to-bar pull-ups
From 3:00-6:00
2 rounds of:
12 overhead squats
12 chest-to-bar pull-ups
12, 14, 16…
Score:
Number of reps completed.
Scaled:
Same scheme:
2 rounds of:
6 overhead squats (65/45 lbs, 29/20 kg)
6 chin-over-bar pull-ups
6, 8, 10, 12…
7 Fiery Overhead Squat Ab Workouts for CrossFit Athletes
WOD 4
Kettlebells are a great ay to train your core. Kettlebell swings involve the whole body and train many muscles simultaneously.
You can increase the weight of the kettlebell depending on experience and your level of strength.
EMOM 10
Double Handed Swings – 20 reps
At the end of the 10 minutes you will have performed 200 swings, so don't underestimate this workout.