JAMI TIKKANEN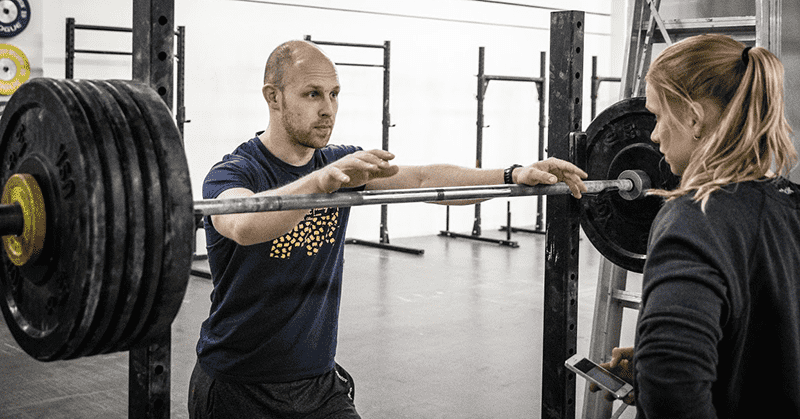 Jami is famous as the Coach to 2x Crossfit Games winner Annie Thorisdottir, and runs 'The Training Plan'.
Jami Tikkanen describes the plan as a 'roadmap for athletes', and it prioritises skill and the progression of movement. Even the athletes that he works with at a high level are often encouraged to come back down to basics, to re-examine the most fundamental movements and exercises. Tikkanen himself has:
Worked as an Osteopath to Mikko Salo
Coached team Europe in the 2013 invitationals against USA at first ever Crossfit Invitational
Coached Annie Thorisdottir
Coached Sara Sigmundsdottir
Coached Frederik Aegidus
His coaching is based around a movement-based SPP (Specific Physical Preparedness) program for CrossFit athletes. It is designed to help Crossfitters achieve their full potential in the Sport of Fitness.
'Ultimately, no matter how big your engine or gas tank is, when you move inefficiently, you give away performance. The CrossFit Games are won by those who combine the biggest capacity with movement efficiency.'
STRENGTH
Tikkanen teaches multiple components of strength including (but not limited to):
Absolute Strength
Speed Strength
Strength Speed
He uses various methods of training, from strength aerobic to maximal effort, to address the different types of strength.
Image Sources
Crossfit Coach Ben Bergeron with Katrin Davidsdottir: Ben Bergeron