CHRIS HINSHAW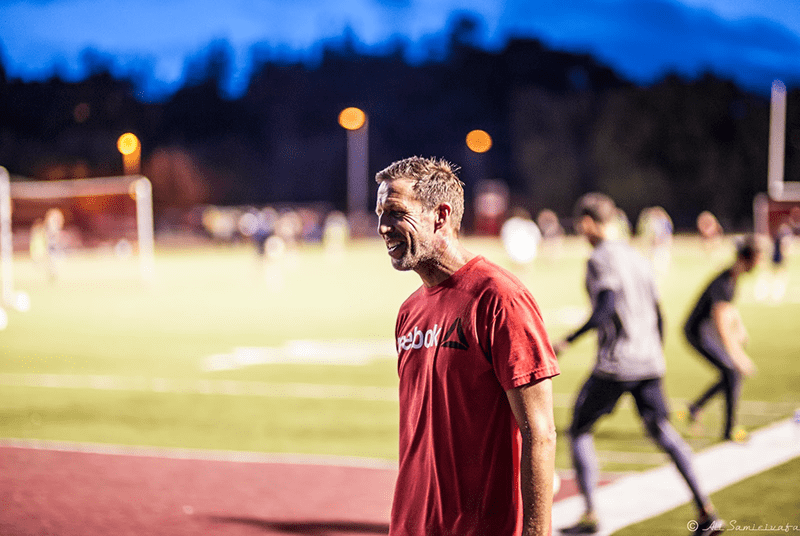 Chris is a former All American swimmer and an experienced professional triathlete with top international finishes including a 2nd place overall finish at the Hawaiian Ironman World Championships, 2-time member of Team USA at the Hawaiian Ironman, 2nd place overall finish at the Ironman World Championships in Canada, and a 1st place overall finish at Ironman Brazil.
He runs 'Aerobic Capacity', and has also been a Crossfit Athlete for 7 years. He found that the sport righted many lasting injuries that his body had suffered as a result of the extreme physical exercise that he had put it through earlier in his life. As the endurance coach at NorCal Crossfit, he works with many famous Crossfit Athletes such as:
Jason Khalipa
Rich Froning
Camille Leblanc-Bazinet
Katrin Davidsdottir
Mat Fraser
Julie Foucher
Chris breaks down performance in an exceptionally technical way, taking his athletes back to the basics and pushing them hard. A passionate and involved coach, here he is explaining how he adapts his experience of mental toughness from his times as a world class triathlete, and reconfigures it for the athletes that he coaches.
Image Sources
Crossfit Coach Ben Bergeron with Katrin Davidsdottir: Ben Bergeron