5/3/1 BY JIM WENDLER
Who is it useful for?
The 5/3/1 strength training program can be used for all experience levels, but is generally recommended for intermediate athletes. If you are looking for short training sessions, and slow but steady progress, then 5/3/1/ might be great for you. Jim believes starting light allows a lifter more room to progress forward.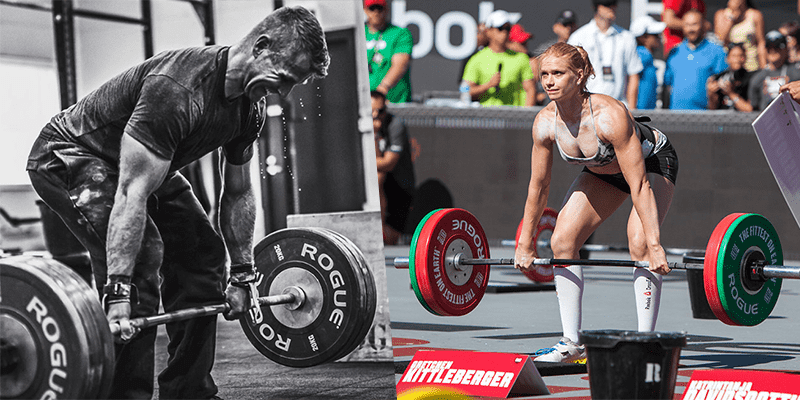 Brand new lifters are usually able to progress more quickly from a beginner routine due to practicing the lifts more frequently. Advanced lifters can benefit from its long term training focus.
STRENGTH TRAINING PROGRAM: HOW DOES IT WORK?
Week 1: 3×5 (3 sets of 5 reps)
Week 2: 3×3 (3 sets of 3 reps)
Week 3: 3×5, 3, 1 (1 set of 5 reps, 1 set of 3 reps, and 1 set of 1 rep)
Week 4: Deloading (3 sets of 5 reps)
Once the cycle (4 weeks) is completed you will start your next cycle using heavier weights.
You train 3 to 4 times per week with this strength training program.
5/3/1 has you do one of four workouts on your training days:
Squat and assistance work.
Bench Press and assistance work.
Deadlift and assistance work.
Overhead Press and assistance work.
| | |
| --- | --- |
| DAY 1 | DAY 2 |
| Warm-Up | Warm-Up |
| Overhead Press | Deadlift |
| Assistance Work | Assistance Work |
| | |
| --- | --- |
| DAY 3 | DAY 4 |
| Warm-Up | Warm-Up |
| Bench Press | Squat |
| Assistance Work | Assistance Work |
When choosing your beginning weights you must first know your maxes for the main 4 lifts
| | | | | |
| --- | --- | --- | --- | --- |
| | WEEK 1 | WEEK 2 | WEEK 3 | WEEK 4 |
| Set 1 | 65% x 5 | 70% x 3 | 75% x 5 | 40% x 5 |
| Set 2 | 75% x 5 | 80% x 3 | 85% x 3 | 50% x 5 |
| Set 3 | 85% x 5+ | 90% x 3+ | 95% x 1+ | 60% x 5 |