These popular MetCons are usually composed of 5-10 movements and test our ability to pace the conditioning correctly and stay focused during those punishing 20+ minutes of Chipper intensity.
We put together three workouts that have one thing in common: 50 reps.
Quick reminder for beginners: please consult with your coach, or other qualified fitness professional before attempting any brutal, hard or intense WODs.
1. Miagi
Miagi is a brutal chipper which was performed years ago at the Rogue Fitness headquarters by big-name athletes Mikko Salo, Dan Bailey, Graham Holmberg and others. Some people labelled it as one of the toughest WODs ever. Maybe those 50 clean and jerks with 60/43 kg in the middle of it have something to do with that?
Mikko's time to beat: 29:47
For time:
50 deadlifts (61/43 kg)
50 double KB swings (2×24 /2*16 kg)
50 push-ups
50 clean and jerk (61/43 kg)
50 pull-ups
50 KB taters (24/16 kg)
50 box jumps (60/50 cm)
50 wall climbs
50 knees to elbows
50 double-unders
Source: Rogue Fitness
2. 50 Rep Chippers: Regionals 2014 Event 6
Next one in line is the event 6 from the 2014 Regionals. Most athletes got time-capped in this workout: they only had 21 minutes to complete it. With 20:51 Lukas Högberg was the only European competitor to finish this event. Rich Froning needed 20:19.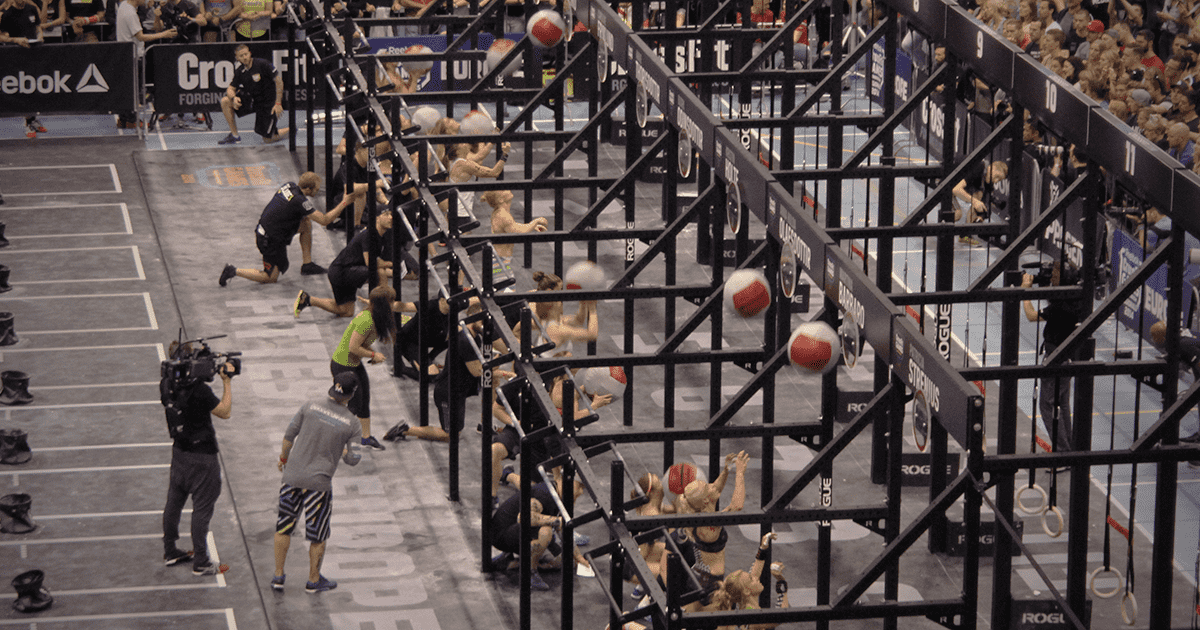 For time:
50-calorie row
50 box jump-overs 60/45 cm
50 deadlifts 81/54 kg
50 wall-ball shots 9/6 kg
50 ring dips
50 wall-ball shots
50 deadlifts
50 box jump overs
50-calorie row
Time cap: 21 min
Source: games.crossfit.com
3. Filthy 50
Filthy 50 is definitely one of the most famous ones. It's a classic workout which usually welcomes beginners into the intense world of chippers. To put some variety into your plan, try doing the reverse version as well.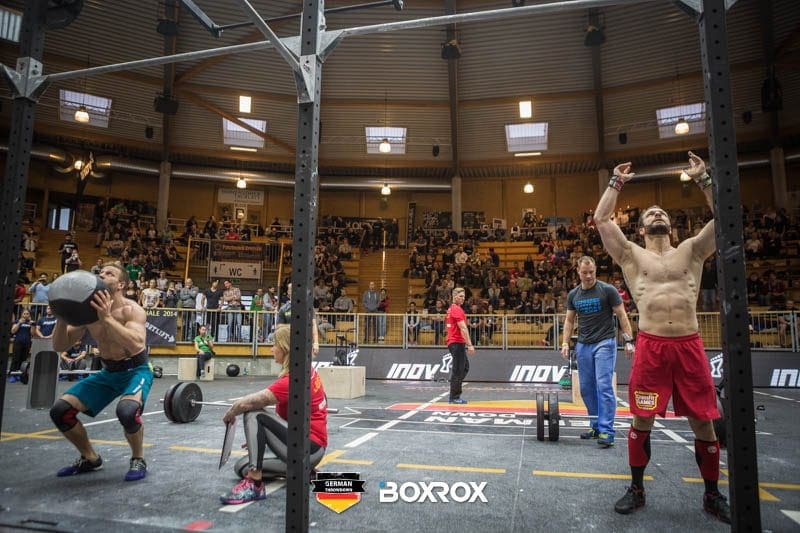 For time:
50 box jumps, 60/50 cm
50 pull-ups
50 kettlebell swings 16/12 kg
50 walking lunges
50 Toes to Bar
50 push press, 20/15 kg
50 back extensions
50 wall ball shots, 9/6 kg
50 burpees
50 double unders
3.1 Filthy Fifty – Reversed
For time:
50 double-unders
50 burpees
50 wall balls 9/6 kg
50 back extensions
50 push press, 20/15 kg
50 knees to elbows
50 walking lunges
50 kettlebell swings 16/12 kg
50 jumping pull up
50 box jumps, 60/50 cm