6.MARY
A classic CrossFit workout to finish off. Mary featured the 2019 CrossFit Games, where Kari Pearce smashed 695 reps beating all the women, and all the men.
AMRAP 20 minutes
5 handstand push ups
10 pistols
15 pull ups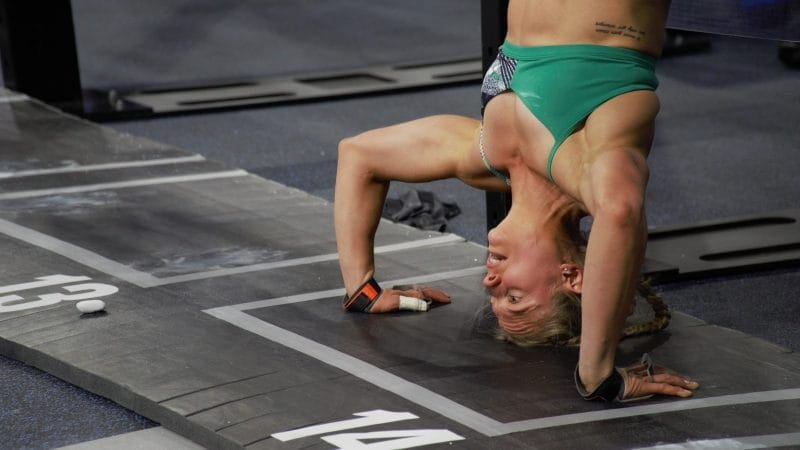 Try to maintain a steady, unbroken pace throughout the entire workout. These are all challenging gymnastics movements and the whole workout is relatively long with short rounds.
Push ups and pull ups are both great gymnastics exercises to increase shoulder strength.
Fun EMOM Gymnastics CrossFit Workouts to Improve Your Skills