ABS EXERCISES: L – SIT
A simple sit. On your Hands or on bars. With outstretched legs. In the Air. It´s on you.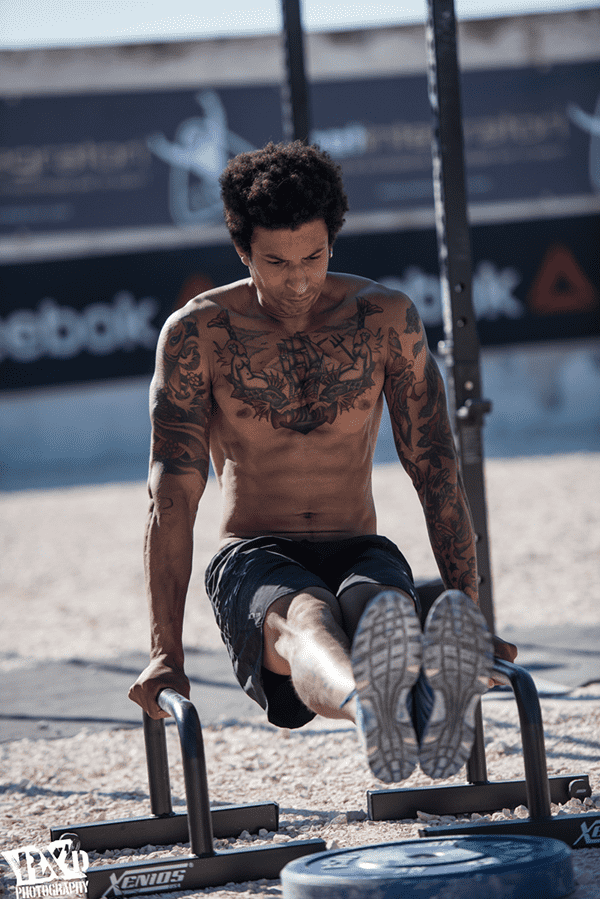 Try different variations.
Kettlebell L-Sit
Bar L-Sit
Ring L- Sit
If you master all of them with convenience, try this:
Normal L-Sit strict Bar Muscle Ups felt easy – so next step was with a 5kg plate on the legs! #givesyouwings #foodspring #teamgear9 #prozis #crossfitgames #crossfit @sherwood215
4. L – HANG
Similar in form to the L-Sit, except performed in a hanging position, the L Hang requires shoulder and arm strength to sustain the hold and very strong abs and hips to hold the legs parallel to the ground.
L – Hang Technique
Dead hang from a bar or set of rings
Keep the legs straight and held together
Raise the legs until they are parallel to the floor and hold the position