1. SQUAT MISTAKES: KNEES TRACKING INWARDS
This is a common mistake which is often caused by an overly ambitious athlete putting too much weight on the barbell. If this is a problem that you notice even when the weight is not challenging, poor hip mobility may also be a factor.
SOLUTION: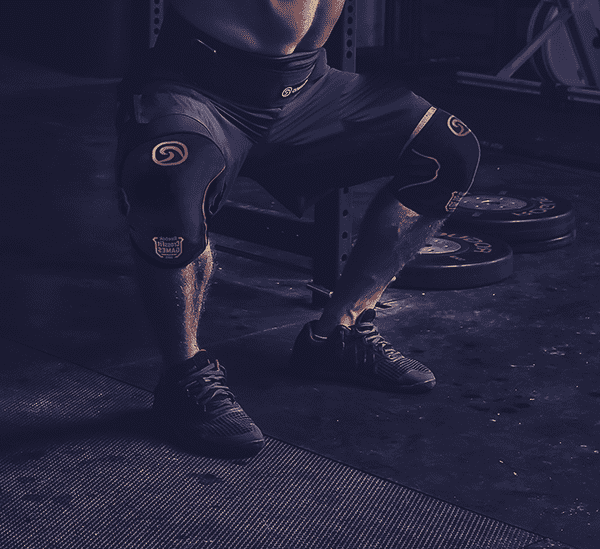 Make sure that the hips are warmed up and stretched out, mobility work prior to the Squat routine is very important to ensure that you can open up your hips properly during the Squat itself.
Lower the weight
Concentrate on pressing your knees outwards during the movement. Don't over exaggerate the movement; simply put this into practice on a few lighter sets, until it becomes second nature during your lifts.
Knee sleeves can give you more control and strength, confidence, and they are anatomically shaped not to restrict movement. Perfect for naturally supporting your knees and helping to counter poor form.
Taking the time to squat effectively, with great form and a fire inside you that burns for new PRs, you will achieve the results you want. It will be hard, but then you are not someone that ever takes the easy way out. In the words of the legendary English Powerlifter Andy Bolton, a man with a Squat PR of 550 kg / 1213 lbs:
'When you are in the hole on the squat, with your max on your back, you have to drive that bar back to the start position like your life depends on it.'

---
All Media and Images © Rehband
Image Sources
rich-froning-front-squat-crossfit-box: Rehband