5. CROSSFIT RUNNING WORKOUTS – WANDERER
Another workout designed to build your endurance and improve your aerobic capacity, the Wanderer WOD is one to be tackled with patience, as it probably includes more running than most WOD.
Three rounds of:
600m, 60sec rest
200m, 20sec rest
500m, 50sec rest
300m, 30sec rest
400m
With 5 min rest between sets.
Total: 6000m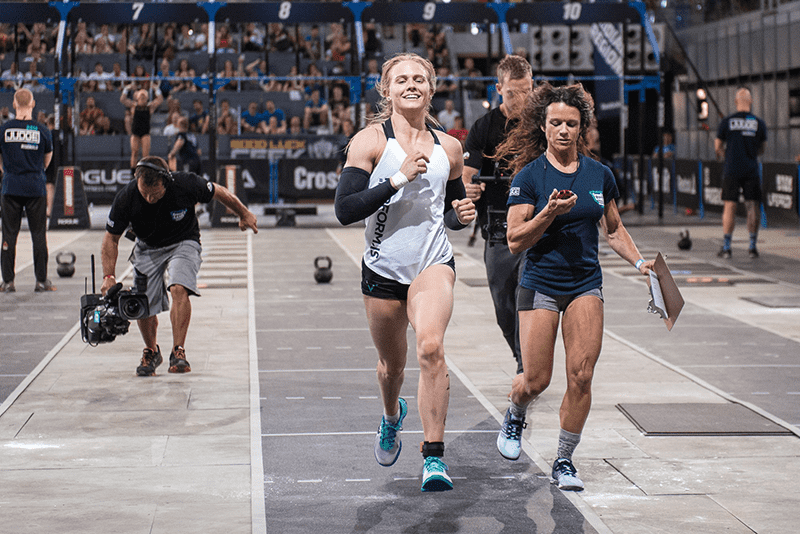 To pace this workout, you should go 2-3 seconds per 100m slower than your 1-mile PR pace.
For example, imagine your 1-mile PR is 8 minutes, this means you are covering 100m in 30 seconds. Therefore, your target pace for this workout should be 32-33 seconds per 100m.