3. CROSSFIT RUNNING WORKOUTS – RONEY
Running can take many forms and completing a 200m sprint can be entirely different to finishing a 5k. This WOD focuses on hard, fast running.
4 rounds for time
200 m run
11 thrusters, 135 lbs
200 m run
11 push presses, 135 lbs
200 m run
11 bench presses, 135 lbs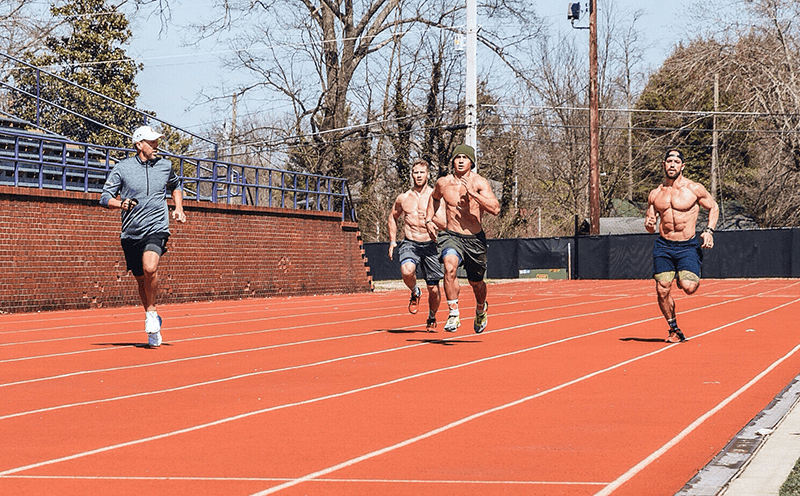 A workout like this can improve your recovery time and help you prepare quicker for the next rep in, for example, heavy EMOM workouts.