7. YOU ACTUALLY EAT. A LOT!
While your friends sustain themselves on a granola bar, air and half a skinny frappucchino, having those muscles takes fuel. So for us female Crossfitters, ordering just a salad on a date to look cute? After that gruelling WOD?
Not happening!

6. FINDING JEANS THAT ACTUALLY FIT YOUR WAIST AND BUTT?
Some people dream of world domination. You dream of walking into a store, trying on a random pair of blue jeans and walking out with the perfect fit. We all have our delusions sometimes.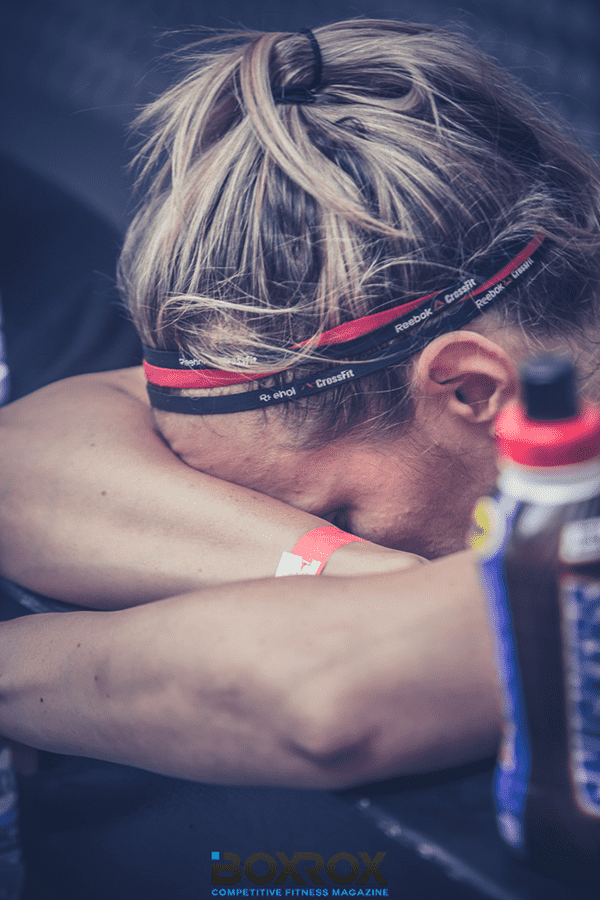 5. AFTER SQUATS, STAIRS BECOME THE ENEMY
People say that taking the stairs instead of the elevator is a way to stay active and healthy.
After squats, we know that not to be the case. Let them judge you.

4. YOUR WORKOUT GEAR CLUTTERS EVERYTHING
At this point, cute sports bras, functional workout shirts and yoga pants are starting to take over. Also, extra shoes for oly lifting and cardio sessions, foam rollers, jump ropes… You have a problem. Are you a hoarder?

3. SOMETIMES, YOU'RE JUST A BABY SLOTH
It can occur that you just don't have the nerve to show off your training results in the club.
Leg day makes for a rather tired dancer, and there is no way you're going low on the dance floor after those heavy squats. You might never get up again.
Maybe just stay in.

2. GUYS OUTSIDE OF YOUR BOX THINK YOU'RE AN ALIEN
To be honest, I don't know who has the bigger problem: guys who don't lift (who automatically presume I'm some sort of scary entity) or myself (who automatically assumes they're incapable of any kind of physical work, period) Either way, dating can be … difficult.

1. YOUR MOTHER THINKS YOU'RE IN AN ABUSIVE RELATIONSHIP
Yes, those bruises. No, mom, it's okay, I just (jumped against a Box, spectacularly failed a wallball shot that socked me in the face…).
Though in all seriousness, if Crossfit was a guy, he'd be a pretty bad choice. I mean, you're constantly hurting, all your friends make fun of him, and he really wants you to stop eating sugar. What an idiot. Why do you put up with that?

---
Featured Image © Nero @ RX'd Photography
Female Crossfitter © MC Photography
All GIFS © Giphy.com