2. Being Hobbit height: real challenge happens here.
Problem: Target height versus your body height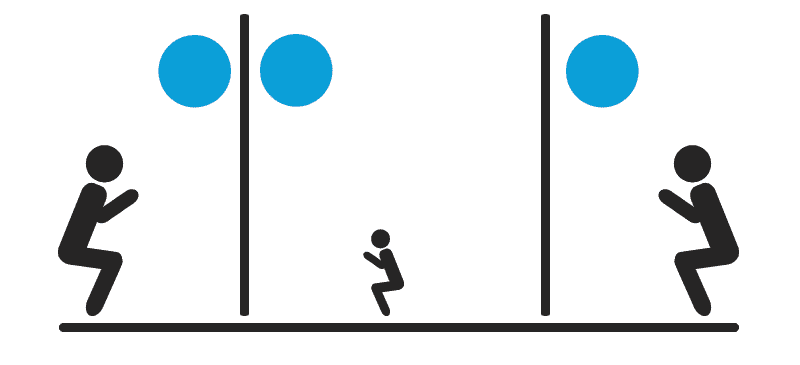 Usual target height is 3 meters for men, 2.7 for women. Sounds low, but not so when you have 150 reps ahead. The struggle however begins when your body height is under average. Being smaller means having a longer ball path/target distance, and therefore a bigger energy output.
To jump when throwing up? Depends how tired your hands are, and your height. When my hands get tired, I usually start to jump a little just to give my hands a bit of rest.