5. Ropes and Calories
For time:
10 Rope Climbs, 15 ft
100/80 Cals, Assault Bike
5 Rope Climbs
50/40 Cals, Bike
6. Rope Climb Workout from Emily Abbott
5 Rounds:
3 legless Rope Climbs
10 chest facing wall HSPU
15 secs rest in between
"I started to fail the last round so I did some negative descents. #160lbs"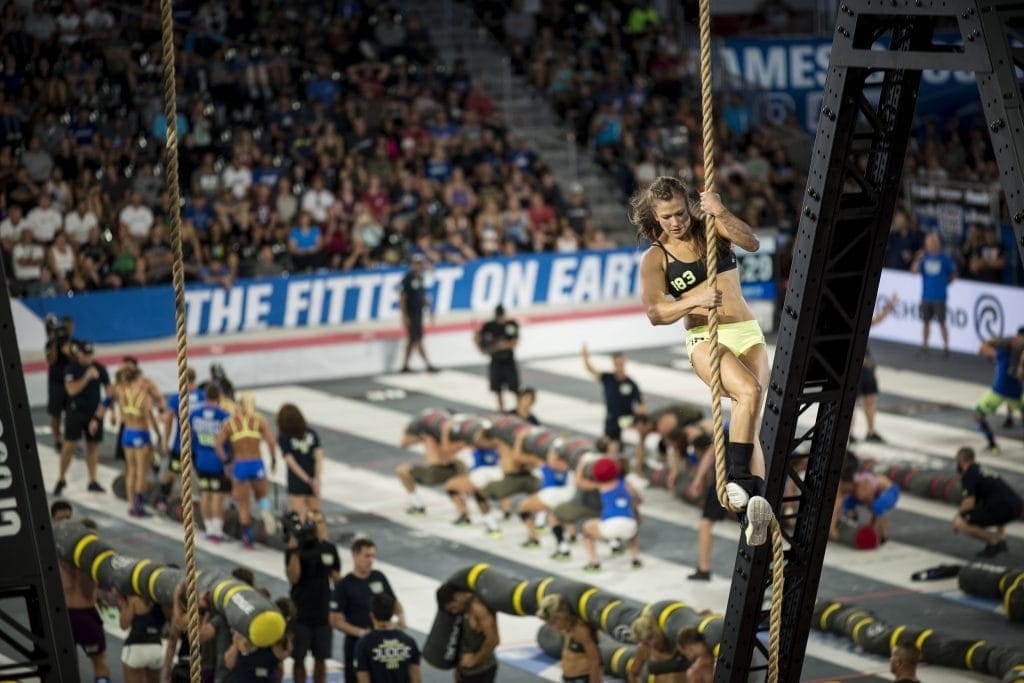 7. "Glen":
For time:
30 Clean & Jerks, 135lbs
1.6km Run
10 Rope Climbs
1.6km Run
100 Burpees
The "Glen" Hero WOD was first posted on the CrossFit Main Site as the workout of the day for Friday, October 12, 2012. Find out more about the workout's history here.
Read more: 9 Challenging D-Ball CrossFit Workouts to Build Strength