3. "Kalsu"
For Time
100 thrusters (60kg/43 kg)
5 burpees to start an at the top of every minute
Start with five burpees. Then complete as many thrusters as possible until the minute is up. At the top of the minute, complete another 5 burpees.
Score: time it took to complete all 100 thrusters.
View this post on Instagram
Good Scores for "Kalsu"
– Beginner: <22 minutes
– Intermediate: 19-22 minutes
– Advanced: 15-19 minutes
– Elite: <14 minutes
Tips and Strategies
The "Kalsu" CrossFit workout will test you mentally and destroy you physically. Every time the clock turns the minute, you will think awful things because of the five burpees that are coming your way. This might be the hardest WOD ever.
Before starting the workout, decide how many thrusters you can realistically complete every 60 seconds. Stick with that number. If you can do 5 thrusters a minute, you will be done with the workout in 20 minutes.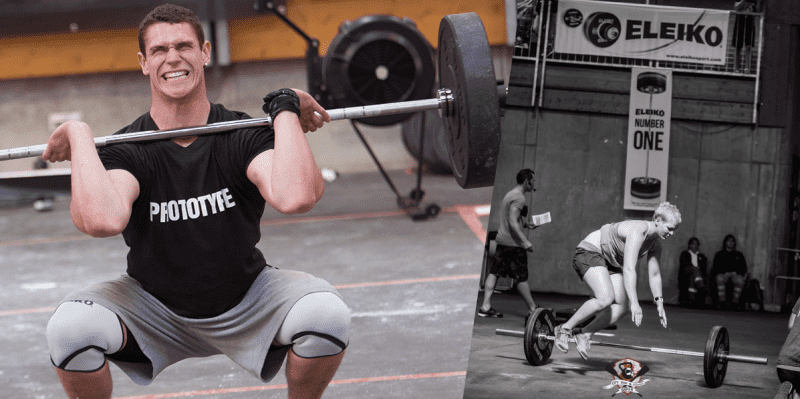 Scaling For "Kalsu"
Due to its brutal nature, scale the load and/or reps to finish the workout in 30 minutes or less.
Intermediate
100 thrusters (43/30 kg)
5 burpees to start an at the top of every minute
Beginner A
100 thrusters (34/25 kg)
3 burpees to start an at the top of every minute
Beginner B
50 thrusters (20/15 kg)
3 burpees to start an at the top of every minute
Workout by coach John Welbourn