These 8 exercises from CrossFit Games athlete Marcus Filly will help you get sexy abs in a way that bulletproofs you against injury and transforms your body into a functional, performance orientated machine.
The term "sexy abs" might sound a little silly, but there is much more depth and careful consideration from Marcus Filly when it comes to the exercises he has chosen.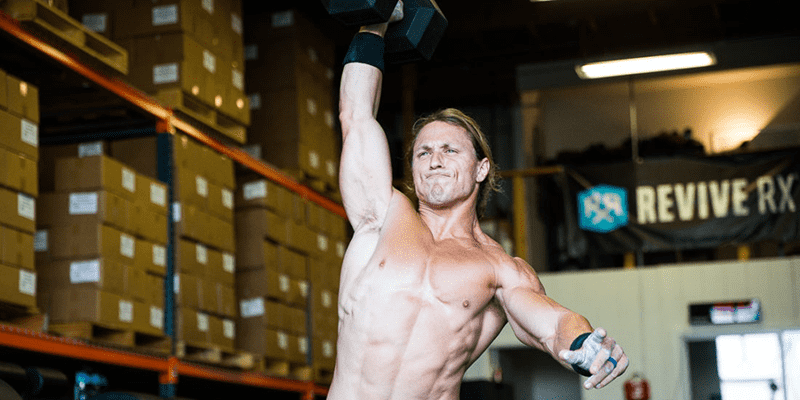 Marcus says about his video "chiseled abs and a strong core – check out my top 8 moves for how we do it with Functional Bodybuilding.
Balance movement patterns not only for a six pack, but to build strength moving in all directions. This helps you lift more weight overall, which in turn builds muscle globally and boosts your metabolism."
Sexy Abs in 8 Exercises
Who is Marcus Filly?
Marcus Filly is a multiple CrossFit Games athlete that has gone on to found and run the highly successful Functional Bodybuilding movement.
Learn more from him in his own words:
"Hi, I'm Marcus Filly, the founder of Functional Bodybuilding. After leaving medical school, I turned instead to health and fitness to help people more directly with training and nutrition in their day to day lives.
Drawing on an extensive training background in soccer and my competitive Crossfit career, I owned an affiliate for years before changing methodologies to help athletes better succeed through individual coaching.
After the 2016 CrossFit Games, I was burned out and broken, and about to become a first time father. Functional Bodybuilding was born out of a need to train more for longevity and sustainability – while still looking good and moving well."
Check out these abs workouts for more.