These amazing CrossFit transformations will show you how far these top athletes have traveled!
ANNIE THORISDOTTIR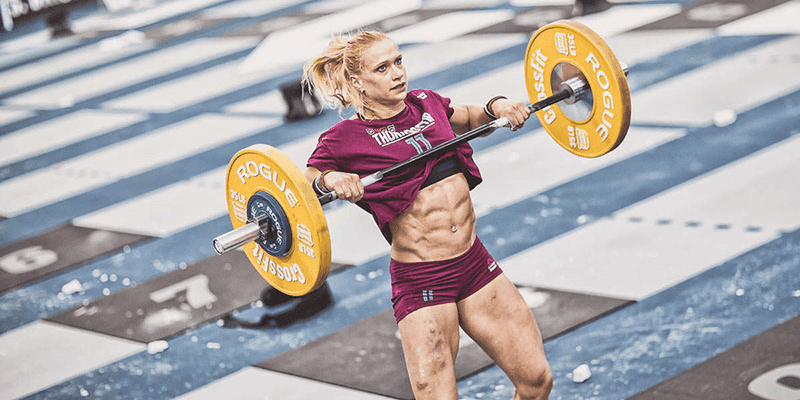 Annie combines grit, determination and impressive strength. Her years of experience have paved the way for other Icelandic female athletes such as Katrin, Sara and Thuridur.
AT THE BEGINNING OF HER CROSSFIT CAREER
Annie's background is gymnastics and athletics, in particular pole vault. Her first CrossFit Games appearance was in 2009 where she learnt how to snatch and muscle-up.
ANNIE THORISDOTTIR'S FIRST MUSCLE UP
#CFG10: Annie's First Muscle up

#CFG10: Flashing back to the time when then 19-year-old Annie Thorisdottir showed up to the 2009 CrossFit Games with all of the work capacity but very few technical skills.During the weekend, Thorisdottir learned how to do GHD sit-ups, parallette handstand push-ups and double-unders. In the final event, she got her very first muscle-up while the Aromas crowd roared.

Gepostet von The CrossFit Games am Montag, 11. Juli 2016
ANNIE SNATCHING AFTER BEING TAUGHT HOW TO DO THE EXERCISE DURING THE WARM UP
Prior to the competition, Annie had never snatched before, so she had to learn the exercise in order to compete. It shows how far The CrossFit Games has come in the last few years!
DEADLIFT LADDER AT THE 2009 CROSSFIT GAMES
TECHNIQUE CHANGES
"Throwback to CF Games 2015 and 2010. Small change in shoulder mobility, positioning and strength I'll let you guys guess which one is the older one."