Ryan Husband, owner of LRX Apparel, has come up with an ingenious way to help you support your gym or Box during the difficult COVID-19 quarantine.
For every garment purchased through the "Back My Gym Collection", your gym will receive 50% of the profit. Deciding to back your gym through a challenging time will produce longevity for your gym for years to come and we want to be there to continue to help.
Ryan stated "My team and I have created a collection of clothing in which 50% of all profits will go right back to YOUR gym."
"I want to help you continue to restore and build community while being shut down. I know this shut down hurts and will cause you pain and may lose you members. My team and I have created a campaign to unite affiliates and gyms to encourage their members to keep paying their membership through the closures and state mandates due to the COVID-19."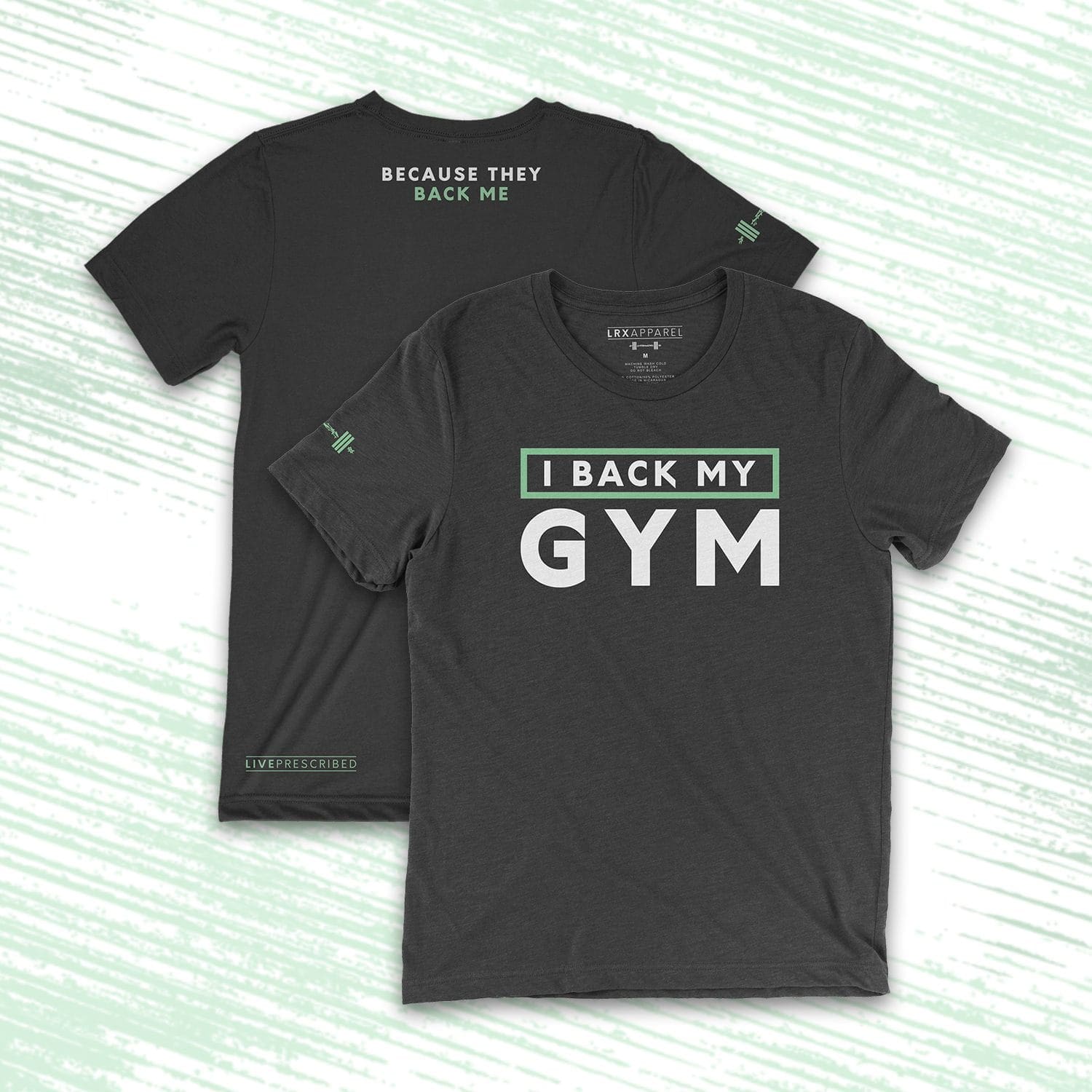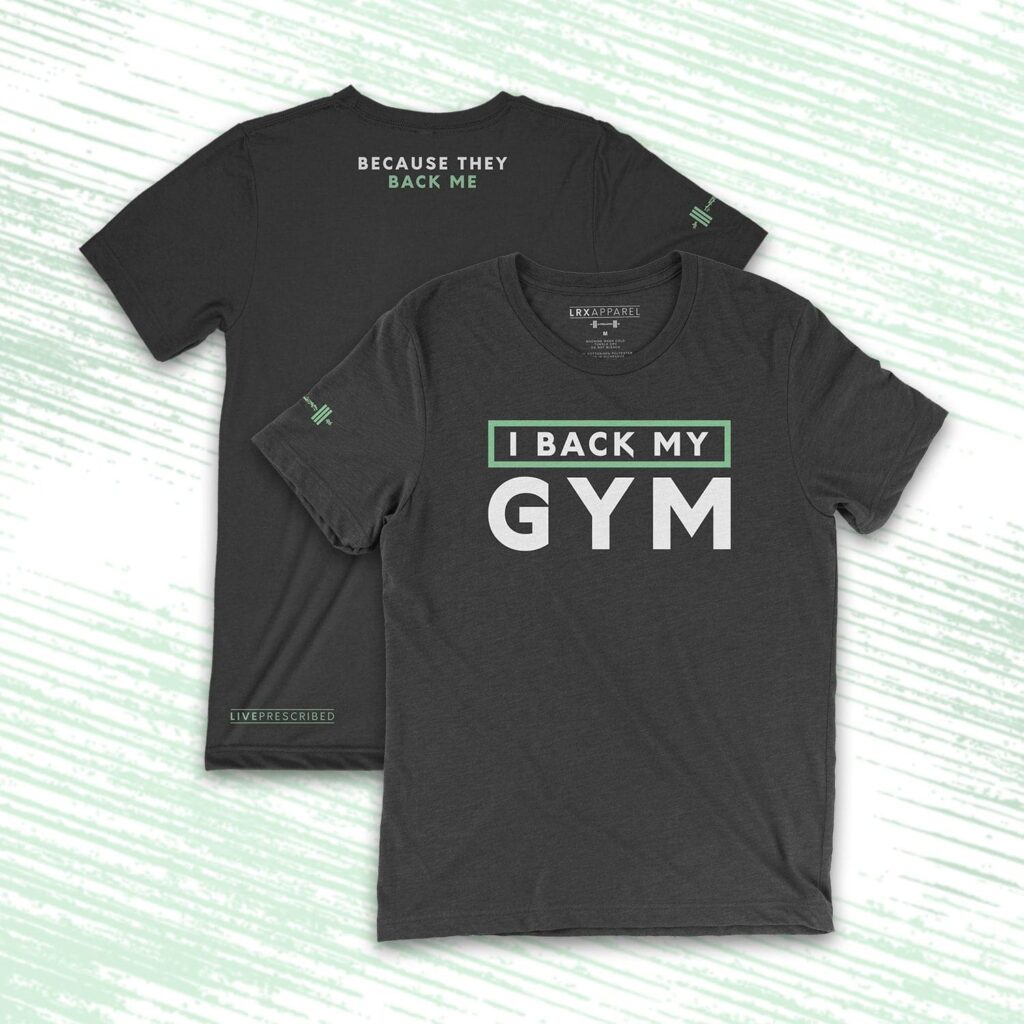 "This NEW Collection says, "I Back My Gym… Because They Back Me." With the 'Back My Gym" campaign our goal is to encourage membership retention by rallying your members and the members of the fitness community that have been affected by closures to keep their membership and support the ones that have supported them – even through the lock out. With this said, I want to encourage you to continue to push forward, ad value and grow your team. Best case scenario – you have zero members cancel during this time, if this is the case we would still like to write you a check to use towards gym opportunities and growth that you can put into place while your gyms doors are shut and when they are opened back up again."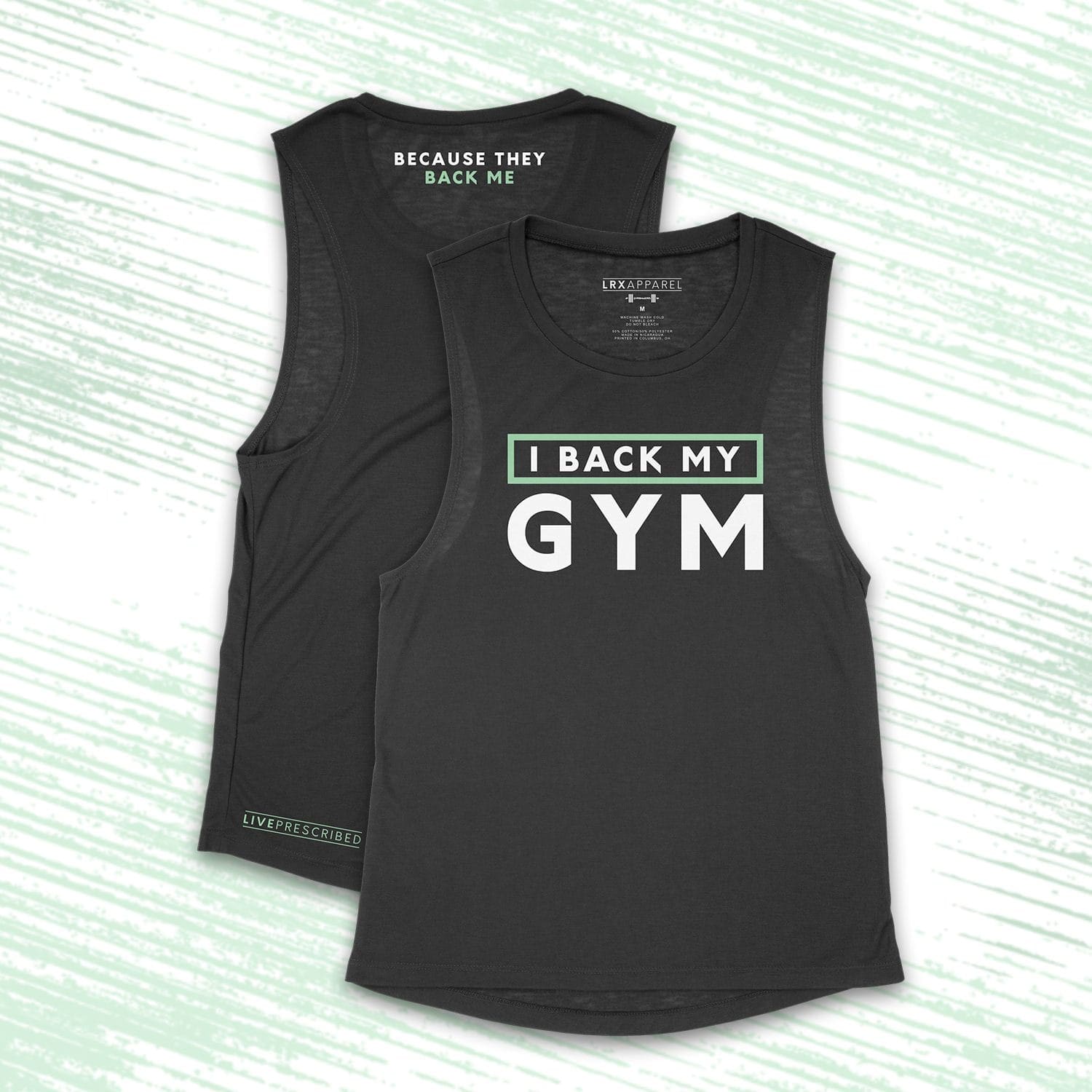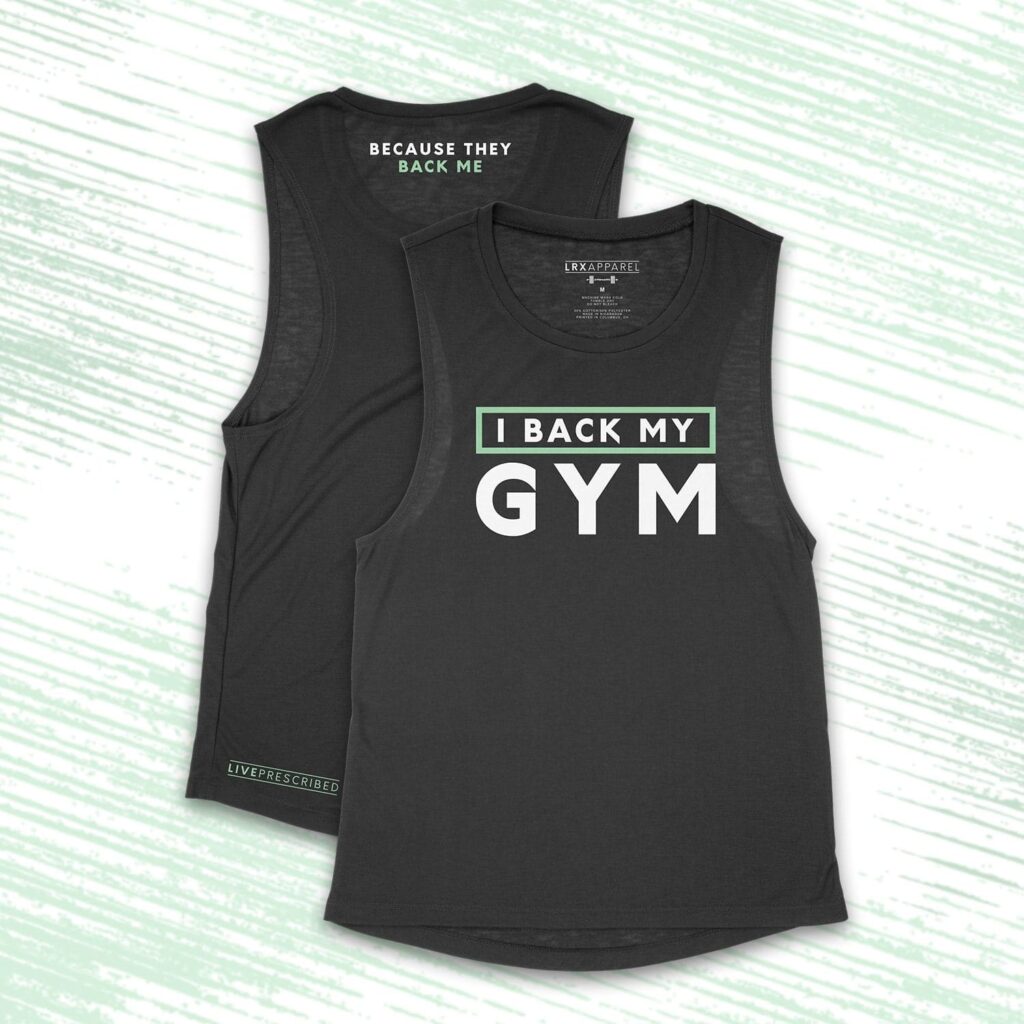 "At LRX, we encourage you to live your life the way you were intended to, and this is just one way we are seeking to do so. It's time that we continue to #LIVEPRESCRIBED. I am so thankful for you, the fitness community and those that you will continue to impact in the future. You guys are the backbone of the fitness industry and I cannot imagine seeing communities diminish because COVID-19."
All gym owners are able to fill out a form here to receive funds from the shirts that their members purchase.