WOW Stronger is a Crossfit / Strongman inspired team competition where strength and fitness is tested between three-person teams, two men and one woman.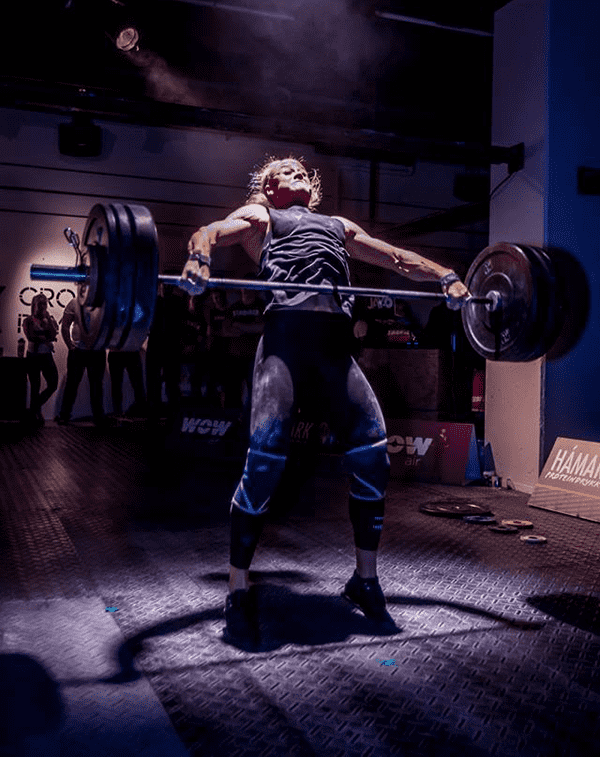 It began when Annie Thorisdottir, Katrin Davidsdottir and Hafthor Bjornsson invited athletes to come and challenge them in CrossFit Reykjavík, Iceland, a country that some of the strongest people in the world call home! The following athletes from around the world answered their call:
Frederik Aegidius
Thuridur Erla Helgadottir
Sara Sigmundsdottir
Elijah Muhammad
Patrick Vellner
Albert-Dominique Larouche
Paul Tremblay
Alec Smith
Other athletes included Anna Hulda Ólafsdóttir, Hjördís Ósk Óskarsdóttir, Freyja Mist Ólafsdóttir, Ingunn Luðvíksdóttir, Árni Björn Kristjánsson, Árni Freyr Bjarnason, Cody Mooney Jakob Magnússon, Sigurður Hafsteinn Jónsson, Stefán Ingi Jóhannsson and Þröstur Ólason.
1. ALEC SMITH TAKES ON HALFTHOR BJORNSSON IN THE CLEAN LADDER
Alec Smith took on Hafthor Bjornsson AKA "The Mountain" in a clean ladder and Thor decided to muscle clean everything, including a final lift of 186 kg!
https://www.facebook.com/alecsmithtraining/videos/1869299586648497/
2. SARA SIGMUNDSDOTTIR COMPLETES 18 UNBROKEN MUSCLE UPS!
3. ELIJAH EZ MUHAMMED REPS OUT A HEAVY CLEAN AND JERK
4. ANNIE THORISDOTTIR GETS FIRED UP BY THE CROWD AND SNATCHES BIG!
5. WOW STRONGER: GYMNASTIC WOD WITH PATRICK VELLNER AND TEAM
Patrick Vellner "Gymnasty complex with some of the Icelandic crew from this morning! Such a solid day of training, with some of the fittest company on earth. This was from one of the pieces we did, try it out!"
4 Rounds for Time:
21 Cal Row
8 Pull ups
7 Chest to Bar Pull-ups
6 Bar Muscle ups
21 Burpee over the Rower
6. THURIDUR HELGADOTTIR PREPPING FOR THE COMP WITH AN IMPRESSIVE BARBELL COMPLEX
7. 170kg OVERHEAD SQUATS BY FREDERIK AEGIDIUS