WOD 2 – Chipper Kettlebell Workouts
Partner workout for time:
120 Goblet squats (24/16kg)
120 pull ups
120 goblet squats (24/16kg)
Every time you break
Time cap: 25 mins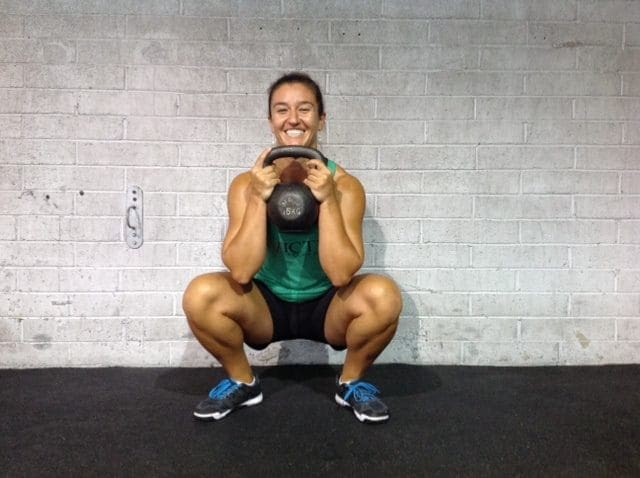 Kettlebell goblet squats are a great way to introduce heavy squat loads without the need of a barbell. They are also useful for working on mobility issues any athlete might have, as the kettlebell can be used as a counterweight and allow them to squat deeper, into the position they ultimately want to be in.
As with all partner workouts, there's no need to split the exercises evenly. Tackle either your strengths or, even better, your weaknesses!