Due to COVID-19, the vast majority of people are not able to go to the gym or CrossFit Box to train. Although this is frustrating, there are much more important things going on right now so instead of getting upset, adapt. Take the time to work on other areas of your health and fitness such as your mobility, nutrition and bodyweight conditioning. These CrossFit WODs can all be done at home with a pull up bar.
Crossfit Bodyweight Workouts – Chelsea proved that a powerful cardiorespiratory stimulus could be generated through simple calisthenic workouts. – from CrossFit Journal, 2006
See the list of bodyweight Crossfit workouts:
Crossfit Bodyweight Workouts – Murph
For time:
1 mile Run (1.6 km)
100 Pull-ups
200 Push-ups
300 Squats
1 mile Run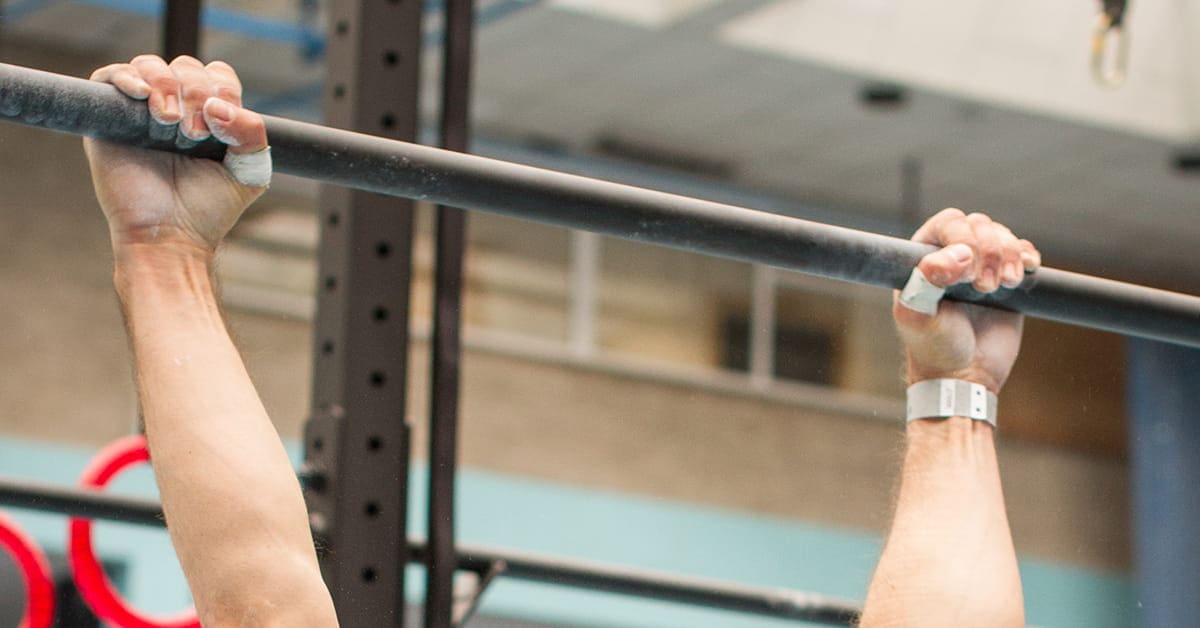 This year's most notorious Crossfit workout, mainly due to the outcome at the 2015 CrossFit Games, is actually a great test of fitness. Basic exercises, pull-ups, push-ups and squats combined with a high volume rep scheme and 2 miles (3.2 kilometers) of running. Murph is a Hero workout that honours Navy Lieutenant Michael Murphy who died in Afghanistan on June 28th, 2005. Crossfit boxes from all over the world, do Murph on Memorial Day weekend to pay tribute to the fallen soldiers.
Score: time it took you to complete all the reps.
Crossfit Bodyweight Workouts – Chelsea
EMOM for 30 min:
5 Pull-ups
10 Push-ups
15 Squats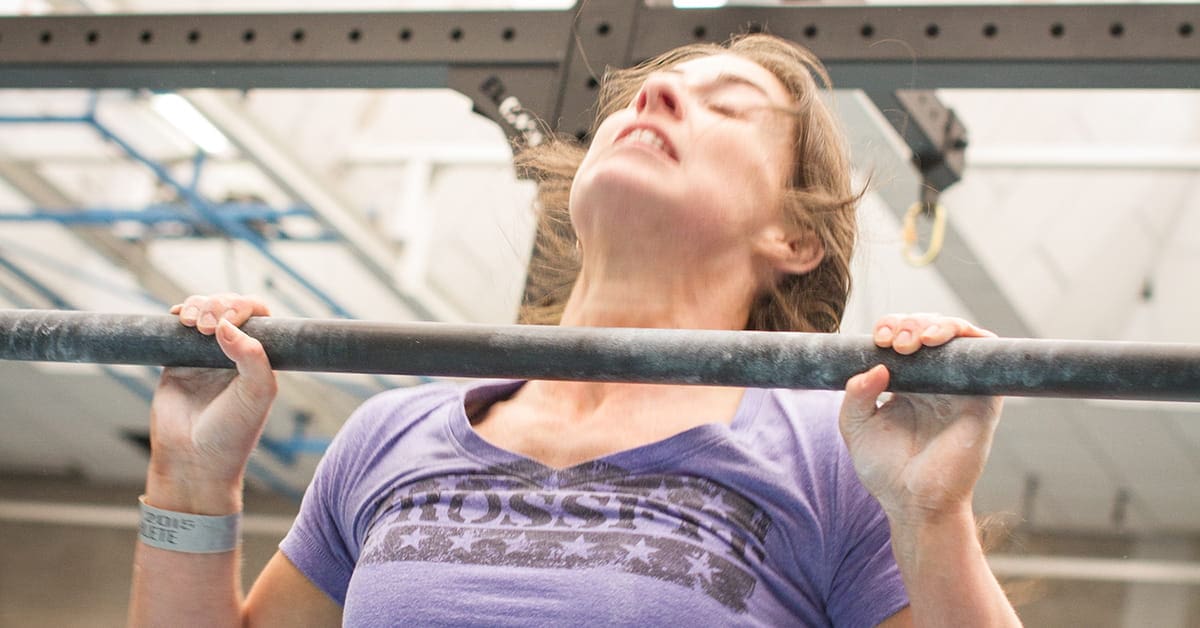 Contrary to "AMRAP" Cindy, Chelsea works as a every minute on the minute Crossfit WOD. Both workouts combine the same exercises: pull-ups, push-ups and squats. If you can't keep up with EMOM, switch to Cindy and do as many rounds as possible within the 30 minute time cap.
Score: Numbers of reps completed.
Crossfit Bodyweight Workouts – Mary
AMRAP for 20 minutes:
5 Handstand push-ups
10 1-legged (pistol) squats
15 Pull-ups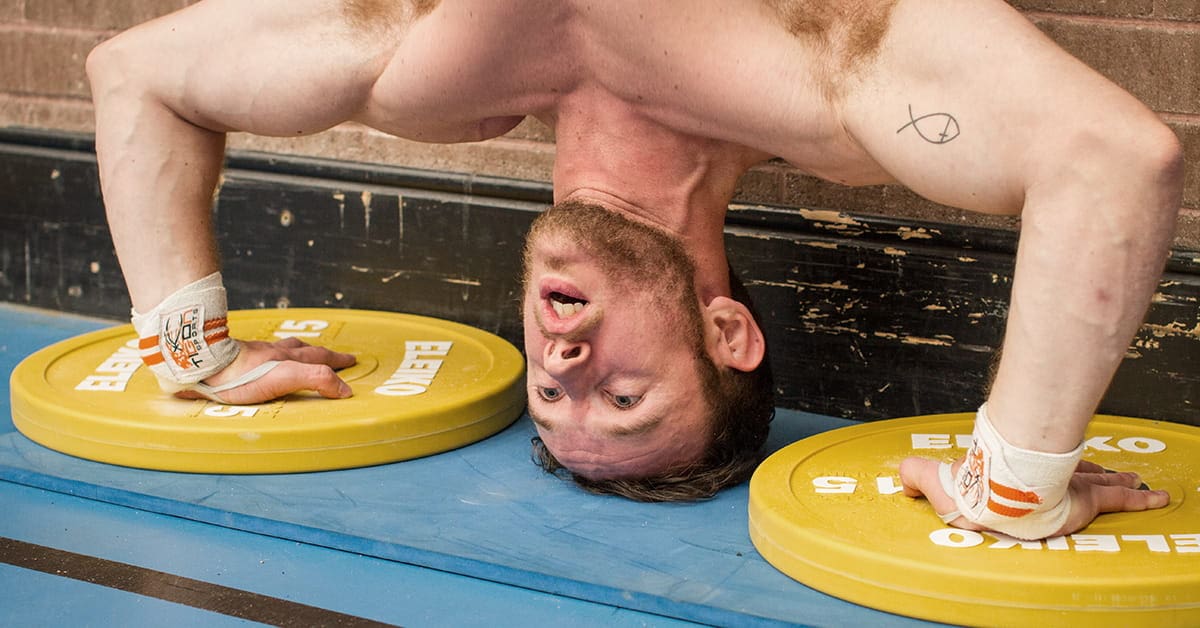 With handstand push-ups, pistol squats and pull-ups, Mary offers an advanced version of Cindy. Twenty minute time cap for as many reps as possible. For anyone looking to scale this Crossfit workout perform handstand push-ups with your feet on the box, modify a pistol squat by holding on to rings and do ring rows or banded pull-ups instead.
Score: Number of reps completed.
Crossfit Bodyweight Workouts – Tabata Something Else
Complete all 32 intervals:
Tabata Pull-up
Tabata Push-up
Tabata Sit-up
Tabata Air-Squat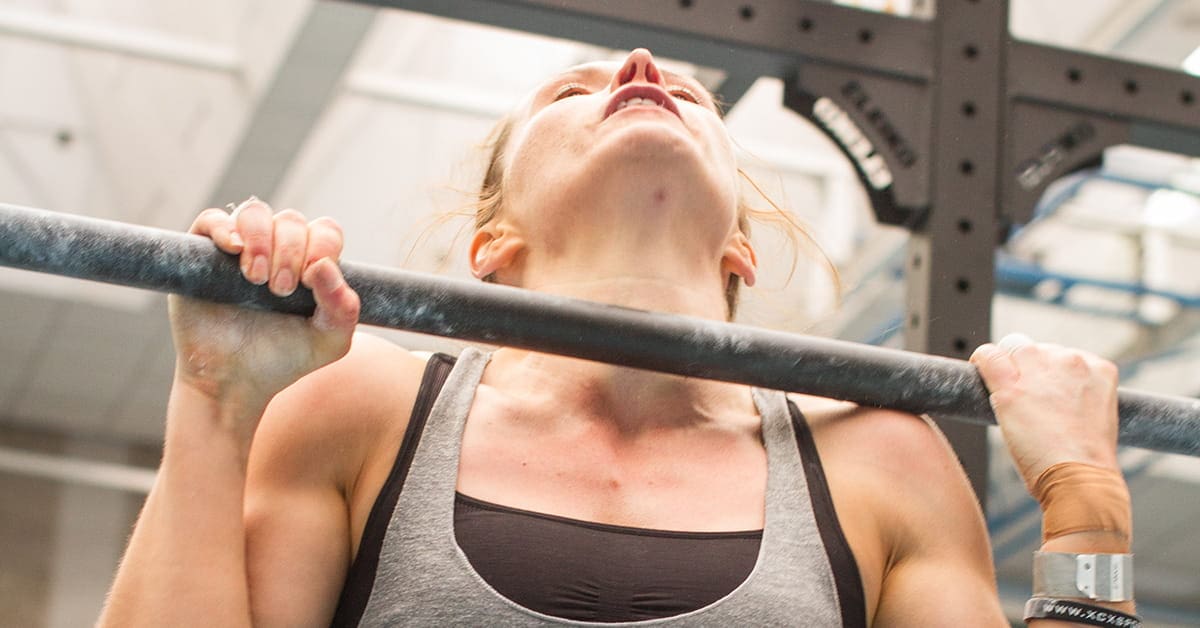 Tabata Something Else is a Crossfit workout anyone can do it. Twenty seconds of work, ten seconds of rest: 8 rounds for each exercise. All together, the WOD has 32 intervals of 20 second work. If you can't perform pull-ups and push-ups yet, do ring rows and box push-ups instead.
Score: a sum up of reps done within 32 intervals.