Stefano Petrillo and Giuseppe Ragone, the box-owners of Crossfit 080, are giving us a little insight into what happens at their BOX! Enjoy another episode of our Europewide BOX interviews.
Short Facts
Name: CrossFit 080
Address: Via Cardinale Ciasca 2, 70124 Bari, Italy
BOX-Owner: Stefano Petrillo and Giuseppe Ragone
Open since: October 2013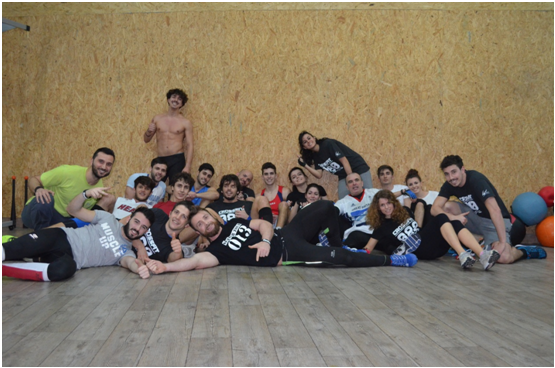 Info:
How did you come to CrossFit?
Until the end of 2011 I was a bodybuilder. Then one day I suddenly realised that it wasn't giving me what I wanted anymore and that I wanted to put myself to the test by trying out new sports.  I therefore began to experiment with kettlebell training, weightlifting, running and functional training. One day I came across an advert for Reebok shoes showing a CrossFit WOD, and it was like a thunderbolt had struck me: in that moment I knew that I wanted to do CrossFit. I began training on my own straightaway, and in September 2012 I took my Level 1.
Why did you open your own box?
CrossFit immediately became my passion and my way of life, and I wanted to be able to bring it to others. I also wanted to become part of the global CrossFit community by opening an Affiliate.
Why exactly should I join your box? What makes it stand out from others?
My associate Giuseppe Ragone and I offer our clients passion and professionalism. CrossFit has taught us to train everyone and this is what we really do. Our key word is virtuosity, and we work a lot on fundamental technique with our members. We are very serious about our work, but at the same time we don't take ourselves too seriously. Our box is a true family and anyone who wants to be part of it is welcome!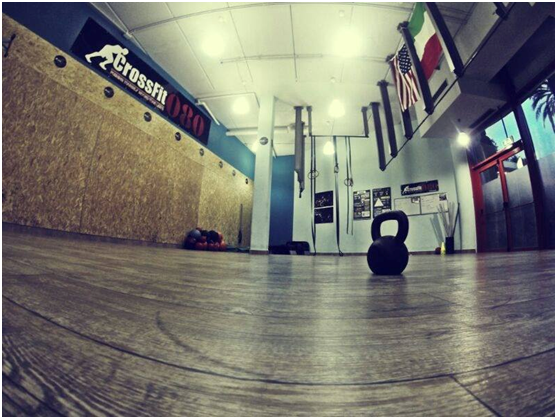 What does your membership structure look like? (Number of members, M/F, young/old, and competitive athletes?)
We currently have approximately 70 members ranging in age from 16 to 59 years. 40% are female.
Do you have additional training possibilities? (yoga, gymnastics etc)
We also offer a personal training service, as well as weightlifting and powerlifting.
Do you consult your members in nutrition questions?
I am not a qualified nutritionist, so I always limit myself to explaining how I myself eat which is based on the suggested CrossFit nutrition. I believe that each one of us should find the diet best suited to us as individuals, and only a trained expert can help you identify it.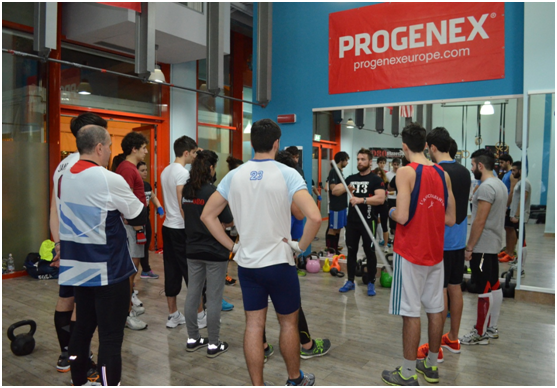 If I start as a beginner, what does my training in the first month look like?
We offer an "on-ramp" programme for beginners that allows them to acquire the basic CrossFit movements before they progress to the mainstream classes. Beginners are then integrated into the regular classes, but their workouts are scaled to an appropriate level.
Do you organise any internal or open competitions?
We occasionally organise joint events with another local boxes. Next month we will host the "Water WOD Challenge", which will be the first time that the swimming pool has been incorporated into one of our events. Our athletes also take part in specialised events, for example indoor rowing, weightlifting or powerlifting competitions.
Do you have links to other boxes?
We are in touch with all the boxes in Puglia, and have friends in boxes elsewhere in Italy.
Can I drop in if I am passing by your city? How do I have to contact you?
Yes of course, you must pass by! Contact me at +39 3933362565 or at info@crossfit080.com.
---
You want to see your box featured here? Get in touch!
For any comments, questions or suggestions use the comment box below ↓