ARM WORKOUTS – JT
21-15-9 Reps For Time
Handstand Push-Ups
Ring Dips
Push-Ups
Scaling
Your scaling should be aimed to preserve the geometry of the pushes while being able to handle the volume of reps at a fair pace. This is an excellent opportunity to practice experiencing muscle fatigue in gymnastic movements. The key: don't go to failure, break early and often from the beginning.
Intermediate
12-9-6-3 reps of:
Handstand Push-Ups
Ring Dips
Push-Ups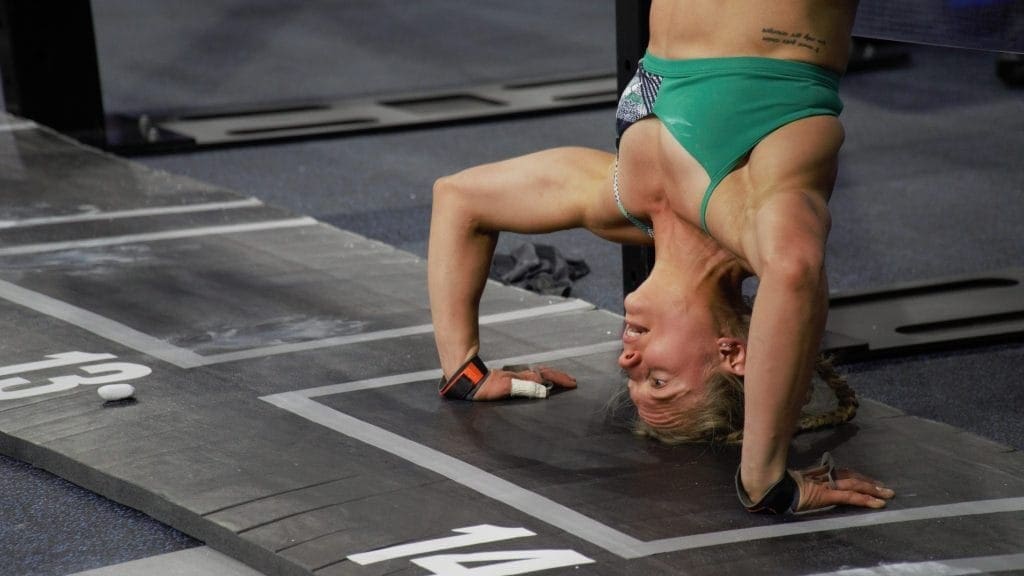 Beginner (A)
15-12-9 reps of:
Box Handstand Push-Ups
Banded Ring Dips
Rack Push-Ups
Beginner (B)
21-15-9 reps of:
Banded Pike Push-Ups
Banded Ring Dips
Ring Push-Ups
CHUCK
10 Rounds for Time
Push-Ups (3-6-9-12-15-18-21-24-27-30 reps)
Pull-Ups (1-2-3-4-5-6-7-8-9-10 reps)
Dips (2-4-6-8-10-12-14-16-18-20 reps)
Chin-Ups (10-9-8-7-6-5-4-3-2-1 reps)
Pistols (5-5-5-5-5-5-5-5-5-5 reps)
In the first round complete 3 push-ups, 1 pull-up, 2 dips, 10 chin-ups and 5 pistols.
In the next round complete 6, 2, 7, 10 and 5 of each movement, and so on for 10 rounds.
The difference between a pull-up and a chin-up is the hand position on the pull-up bar (hands should face inward for pull-ups, outward for chin-ups).
Scaling
Perform the chin ups and pull ups with bands.
Swap pistols for air squats.