When Jeff Bezos, the richest man in the world, started his little online bookselling platform in 1994, the endeavor was small, risky and innovative. We all know what happened, but Amazon moved from upstart to become an organized, disciplined and reliable engine of growth. In only three short years its founder took the company public.
Okay, comparing CrossFit to Amazon is a stretch. Sure. Fitness trends come and go fast, so CrossFit's slow and steady decade-long rise is a testament to its fitness methodology. In many ways it is disrupting a billion-dollar industry with its cult-like following much like Amazon is slowly dismantling the book publishing industry.
CrossFit Inc, the company behind the trademark, has yet to prove that it can stand the test of time. Like Amazon, it will need to move swiftly from innovation to a strong focus on growing its base and sales.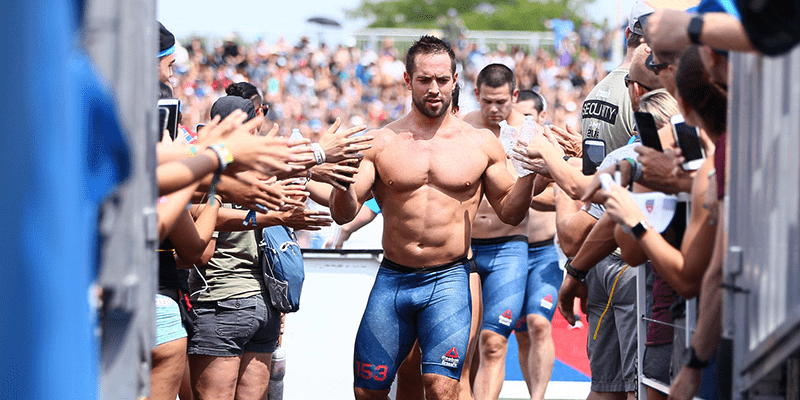 CrossFit Inc, the company run by its founder and activist leader Greg Glassman, is at that inflection point. The company is evolving from being an unruly teenager to a mature adult. As a community, we are watching the business unfold, many of us hoping that it can reproduce the success it has enjoyed thus far.
Organisations transition away from this explosive, risk-taking growth to one that can is trying to prove it can outlast its cult status. It is somewhat painful to watch. A recent round of layoffs that hit its media team are part of these growing pains as it tries to reign in a kicking and screaming division of its business: The CrossFit Games.
As a CrossFitter, you know that this year's annual qualifier for the annual CrossFit Games is different. The format has changed from the ground up. Now in week three, we still have the Open: five weeks of grueling fitness tests that over 400,000 people participate in worldwide. Sure, but the CrossFit Inc.-organized regional events are gone and teams cannot compete in the Open portion of the event at all.
It is also a cultural departure from what we have learned to love and expect.
It's not just the qualification format but games top-dog and workout coordinator, Dave Castro, has not been taking to Instagram to post clues about the upcoming Open workouts nor is Rory Mckernan, the suave, likable face of CrossFit, hosting the update show or presenting any of the live events. We all knew the format of the games could not be sustained and needed to be trimmed, but axe Mckernan? On the surface, it seemed drastic.
My understanding was always, that the Games was never a money-making endeavor but a propaganda tool, showcasing the transformational power of CrossFit and its methodology.
Seen through this lens, the slick media team that followed the company-organized regional events around the world and pumped out realms of shareable content was a nice-to-have but probably not fiscally disciplined. Time to grow up.
CrossFit Inc. has recognized it's community's social media engagement is a promotional freeride as veteran athletes like Brent Fikowski and Travis Williams trade #trashtalkthursday blows over Instagram. The community produces the reach and content for the brand, its affiliates advertise, so the bloated media outfit served its purpose.
CrossFit's main revenue streams are its affiliate licensing fees and certification so that's where it's future growth will come from. It boasts around 15,000 affiliates worldwide and if you're a box owner you know the annual fee it charges, so I'll let you do the math on its sales. Don't forget about all the coaches that pay to get certified, several dozen almost every weekend, it seems.
But its teenage years are far from over. What will happen next year when the company's 10-year contract with Reebok runs out? Can you imagine CrossFit without Reebok's diamond insignia emblazoned everywhere? I can't, and the community will react.
Only time will tell if people will continue to flock to its affiliates because, without them, CrossFit Inc. won't survive. If we see affiliate growth grinding to a halt, slowing or even reversing, it might get stuck in painful adolescence yet a while longer.
No one can fault Glassman for building a company that will outlast him, and hopefully, with age, the sport will transition into the broader mainstream. The greatest innovation is its methodology but is CrossFit losing its culture at the expense of growth? What do you think?