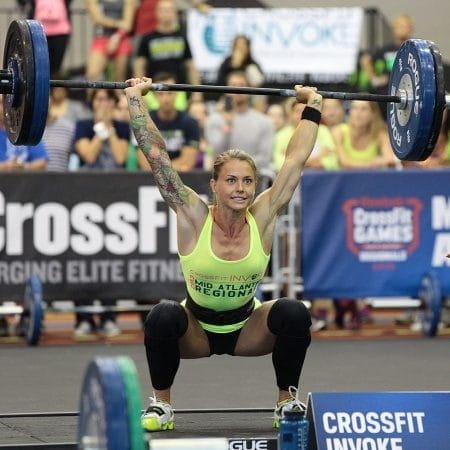 Here is an extract from her interview with CBS:
"Do you have a strategy for winning the Big Brother?
Use my ability to read personalities and know what people need emotionally, so I can almost be a mentor.
I will also stay under the radar as a threat or drama queen. The physical and mental games are the easy parts.
My life's motto is… Every day you wake up with the opportunity to change your life.
What would you take into the house, and why?
– Fran, my English Bulldog, because she's my best friend
– My weightlifting equipment, so I can still lift
– Jenny, my operations girl, because she keeps my sh*t together
Fun facts about yourself:
– First female in NASCAR Sprint Cup pit crew member
– National best-selling book author, who just released a second book
– CrossFit Games athlete
– Two-time Iraq contractor
– I love being creepy"
The show premieres on June 28th on CBS.
Here is Christmas training:
CrossFit Games Athlete Joins Other Sportswomen to Model Like Victoria's Secret Angels