CrossFit chest workouts are a great way to build a strong upper body so add these WODs into your training routine if you want to build muscle and a stronger, bigger chest.
Chest muscles are responsible for moving the arms across the body, up and down. By developing a stronger chest, you will burn more calories (since the chest muscles are big) and you will also get stronger arms and shoulders, as they usually are involved in any chest workout.
The stronger your chest, the fitter you will look.
CrossFit Chest Workouts
JBO
AMRAP in 28 minutes
9 Overhead Squats (115/75 lb)
1 Legless Rope Climb (15 ft rope, from seated position)
12 Bench Presses (115/75 lb)
Scaling
This is a longer Hero WOD that presents challenging movements and a huge demand on the shoulders. Reduce the loading and pick a challenging modification for the rope climb.
Intermediate Option
Complete as many rounds as possible in 28 minutes of:
9 overhead squats
1 legless rope climb
12 bench presses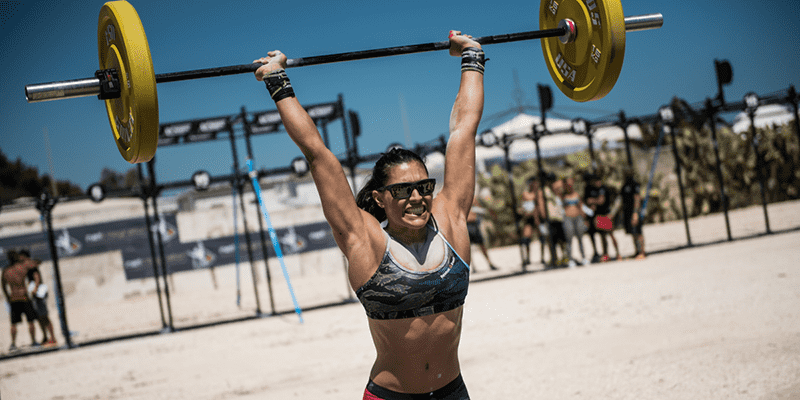 Men: 95-lb. OHS and bench, 15-ft. rope
Women: 65-lb. OHS and bench, 15-ft. rope
Beginner Option
Complete as many rounds as possible in 20 minutes of:
9 overhead squats
1 rope climb, lying to standing
12 bench presses
Men: 45-lb. OHS and bench
Women: 35-lb. OHS and bench