CossFit Box owners Jon and Ash Guidoux received an incredible show of thanks from their community.
On April 25, more than six weeks after all Washington state businesses deemed non essential were ordered to close, University Place CrossFit's community came together in an amazing display of support and commitment. A 50-car parade drove by UPCF owners Jon and Ash's home, honking and waving signs with common UPCF mottos.
The parade was preceded by some of the Box's coaches, who presented the couple an oversized check of over $3,500 to help ensure UPCF can continue to operate now and when they're allowed to open heir doors again.
"It was the first time in 6 weeks we have physically seen our members and coaches," Ash told BOXROX. "It was all very overwhelming and such an uplifting experience."
The University Place CrossFit community's response to the adversity that has come along with COVID-19 has been heartwarming, with everyone embracing the challenge and facing the unknown future with courage.
"The days, weeks, months and years of facing daily WODs together have prepared us all to handle the uncertainty and difficulty of a global pandemic," Ash said.
The day after UPCF closed the Box got to work, checking out equipment to over 100 members and rolling out home workouts for everyone eager to keep their routines. As the weeks went by and with no certain end to the lockdown, UPCF members have continued to show up to the five daily Zoom workouts the Box offers.
"They enthusiastically participated in Support Your Local Box, they diligently log their daily fitness activity and they stay connected with the coaches and each other," Ash said.
And they now have showed their gratitude to the people who have helped them on their journey of pursuing the strongest version of themselves.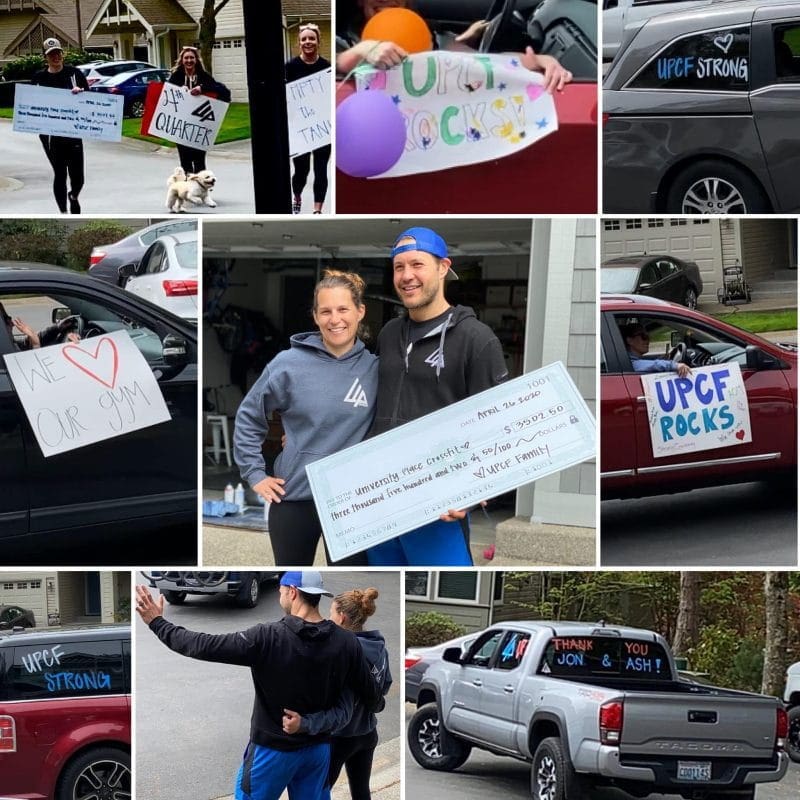 Source: Photo courtesy of UPCF
CrossFit HQ Halts Affiliate Fees for Boxes Forced to Close Down