Earlier today CrossFit released a statement outlining why the decision was taken to suspend all CrossFit accounts from Facebook and Instagram. This includes the official CrossFit, the CrossFit Games and the CrossFit Health accounts.
CrossFit claims that the decision was made following concerns over user data and privacy, but that the straw that broke the camel's back was the deletion of South Africa-based low-carb Facebook group "Banting 7 Day Meal Plans" – which has since been restored – without warning or explanation.
There has been mixed reaction within the community. Following the release of the statement, users on Facebook and Instagram called the move "stupid", "pretentious" and said that CrossFit and Glassman have "an over-inflated sense of their own importance". One user said he "doesn't believe a single word of it".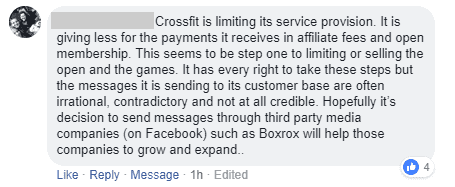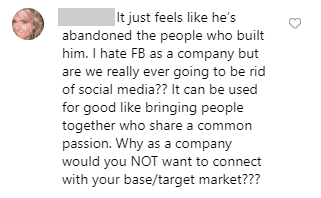 Some crossfitters wonder if the reasons provided are actually the whole truth, with one user writing:
"This smells like BS. Whilst yes there is always going to be a data/privacy concern with Facebook, the same can be said for Google in terms of search engine & owning YouTube. If this was such a major issue other major brands would have done this already. Surely the benefits outweigh the cost, there's surely more to this."
Comments from Twitter users were, on its majority, positive. People applauded the move, calling the decision "a tough one" but saying they "totally agree".
CrossFit, Inc. suspends use of Facebook and associated properties https://t.co/gdRs4nXa9k

— CrossFit (@CrossFit) May 24, 2019

Some people in the community still wonder why everything had to be done so suddenly and without a warning, not even to affiliate owners. The discussion includes arguments such as "It [CrossFit] is giving less for the payments it receives in affiliate fees and open membership."

Users also celebrated Greg Glassman's decision on CrossFit's website comment section.


Whilst for some this move seems "ridiculous", for others it means they have "fallen in love with CrossFit again".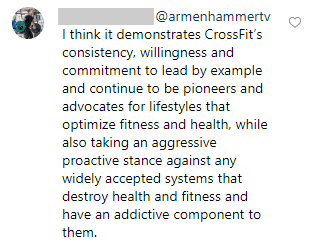 Some lament the decision, highlighting the positive impact the social accounts had, but are optimistic about the future.