Karl Wall, the box-owner of Crossfit Elviria, is giving us a little insight into what happens at his BOX! Enjoy another episode of our Europewide BOX interviews.
Short Facts
Name: CrossFit Elviria
Address / Location: CrossFit Elviria, Marbella, Malaga, Costa Del Sol
BOX-Owner:  Karl Wall
Open since: 09/09/13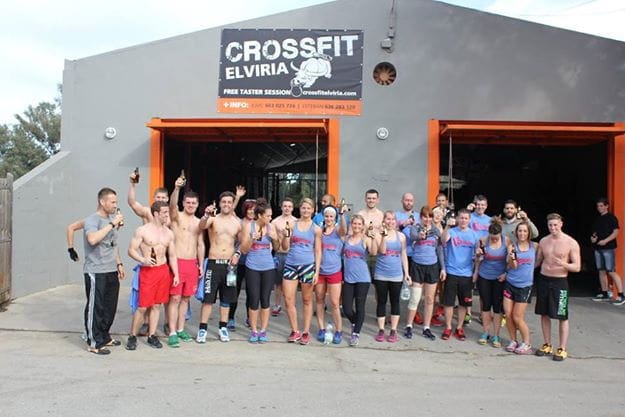 Info:
---
How did you come to CrossFit?
A friend who came over to see me on holiday, introduced me a few WOD's. I was hooked.
Why did you open your own box?
I run CommandoFitness Personal Training Services on the Costa Del Sol for 6 years now. I got hooked on CrossFit and at the same time also had a burnout from regular work. I took a break from personal training and started escorting vessels through the high risk Indian Ocean to recharge my batteries. During my new adventure my partner gave birth and I didn't want to be away from the baby. So I did CrossFit Level One license and opened a box. It has been the best decision I have ever made.
Why exactly should I join YOUR box? What makes it

standout

from others?
I'm not going to say that my box  stands out from the rest. I think that is an insult to the surrounding boxes who also have a high level of experience and are very good friends. All I have say is try the boxes nearby you and see which one best suits your needs.
How does your member structure look like? (Number of members, Male/Female, Young/Old,  any competitive athletes?)
Currently we are running at 50-50 males and females. Our clients range from 17-65 years old. We have a competitive team which started training 8 months ago. It's important to get the movements right before pushing our athletes too much.
Do you have additional training possibilities (Yoga, Gymnastics etc.)?
Currently no, but in the future we would like to have strength and conditioning club.
Do you consult your members in nutrition questions?
We tried it and it didn't really work. It's Marbella, Costa Del Sol. When the sun's out, our athletes like to have a few glasses of wine. Our problem is that the sun's out every day.
If I start as a beginner – how does my training in the first month look like?
Every beginner to CrossFit Elviria must complete a 6 hour On Ramp Course run over two weeks. At this class athletes are taught the basic Crossfit movements with a PVC bar. First we work on movement, second on consistency. Once we have the first two under your belt, then we move on to intensity. After that you join in for the Crossfit sessions, but we still keep an eye on you and everybody else.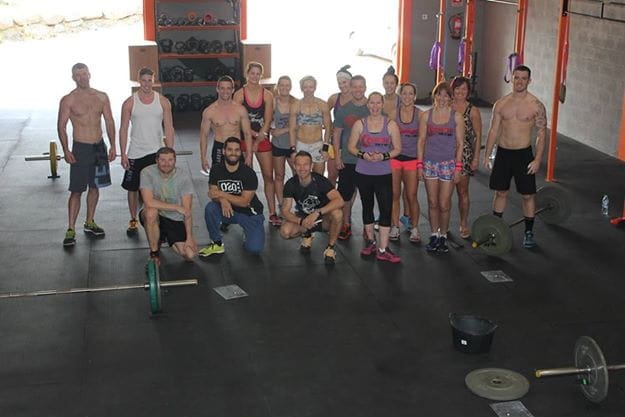 Do you organize any internal or open competitions?
We had a small Throwdown in March 14. I think we had around 150-200 spectators and 20 competitors.
Do you have links to other boxes?
The surrounding boxes are all very friendly. We like to keep in touch and once a month we train at each other's box. This is very important – to work with each other, rather than against. Getting the Crossfit name out there.
Can I drop in if I am passing your city? Who do I have to contact?
Yes. If you are currently training CrossFit at another box you can drop by at our box. However if you are a beginner, you must do an On Ramp Course. This can be done in a group or privately. For more details you van call Karl: 0034-663025724
---
You want to see your box featured here? Get in touch!
For any comments, questions or suggestions use the comment box below ↓