We talked to Jennie to find out more about CrossFit First Class: 
Short Facts
Name: CrossFit First Class (CFFC)
Address / Location: Vahrenwalder Str. 213 , 30165 Hannover
BOX-Owner: Jennie Schwarzer, Moritz Hauser, Florian Gruhlke, Dennis Schwarzer, Jon Bandrabur
Open since: 2015
Box chat:
How did you come to Crossfit?
Each one of us has a different story with the sport of fitness. Florian was already coaching around Hannover in the beginning of 2013. While Moritz migrated from Powerlifting into Crossfit, Jon was looking to improve his performance for his American Football training. Jennie was introduced to Crossfit by a friend und consequently inspired her husband Dennis, who has a background in competitive Gymnastics and Olympic Weightlifting. So we all met in the beginning of 2013 in Hannover's first CrossFit Box. Soon we realized that we wanted to pursue this sport on a professional level, not only as athletes but also as coaches.
Why did you open your own box?
Whilst expanding our knowledge of Crossfit and its methodology, we realized that the work of the existing boxes in Hannover didn't fit our understanding of the sport. Our ideas about teaching technique, the community aspect of Crossfit, group size in classes and programming in general differed widely from the existing conditions. Since we couldn't change the other boxes, the logical conclusion was to open our own Box to put our own ideas into practice. It certainly wasn't easy, but we made a combined effort to realise our dreams.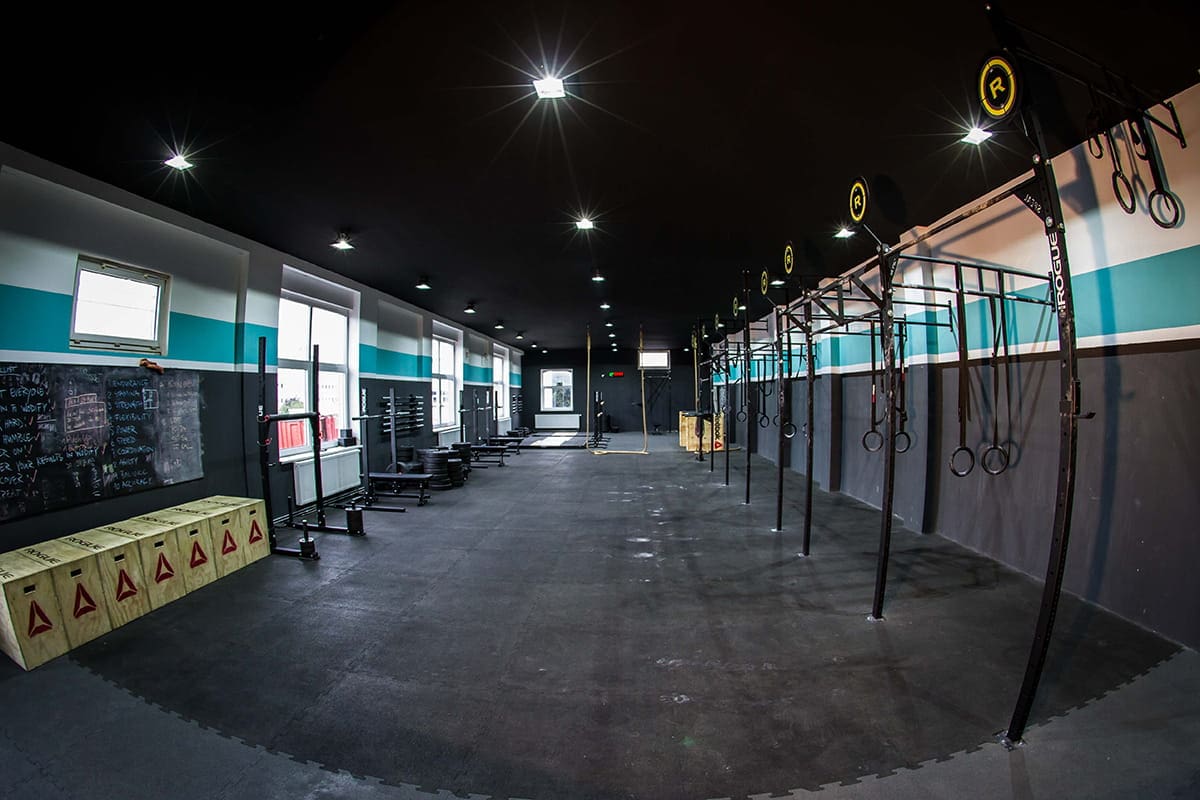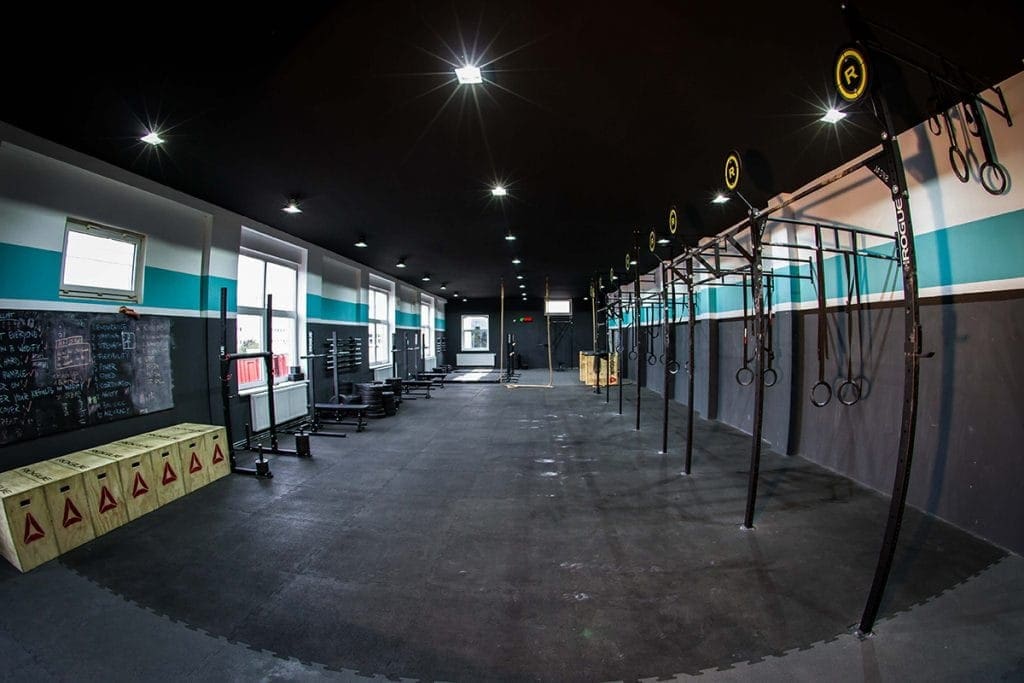 Why exactly should I join YOUR box? What makes it standout from others?
We deliberately chose the name "CrossFit First Class" because we want to set ourselves apart from other boxes in Hannover. We program in a target-oriented way for every level of training and athlete in order to improve everyone's performance and abilities. Our diverse backgrounds make us unique, because we have wide knowledge and first-hand experience from coaching and competing in Gymnastics, Olympic Weightlifting and Crossfit itself. Not only do we teach Crossfit in all its variety, we also put an emphasis on regeneration and preventing injuries through classical Pilates, Yoga and Crossfit-specific mobility classes. We provide our clients with the highest quality equipment by Rogue and Concept 2 to be able to fulfil the Crossfit Games standard. Our signature Box design highlights the features of our facility and emphasises our overall concept. Last but not least, our community and the respectful interaction between members – even before the official opening – and the open communication between owners, coaches and athletes makes us stand out.
How does your member structure look like? 
According to Wodify our member structure is as follows:
July 2015
Female 40% / Male 60%
80% under 34 years old.
Currently our membership figure is slightly below the three-digit mark. About 20 members are following the competitors programming. A few of them in Master and Master+ devision.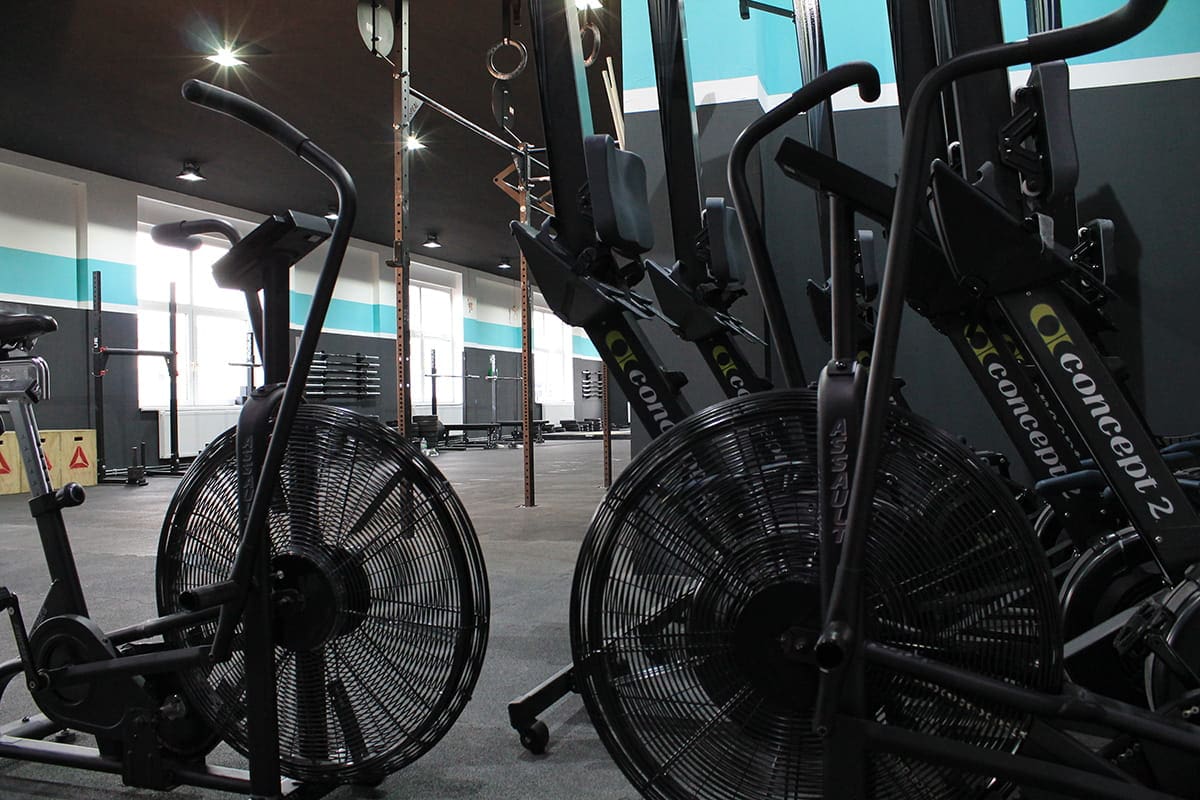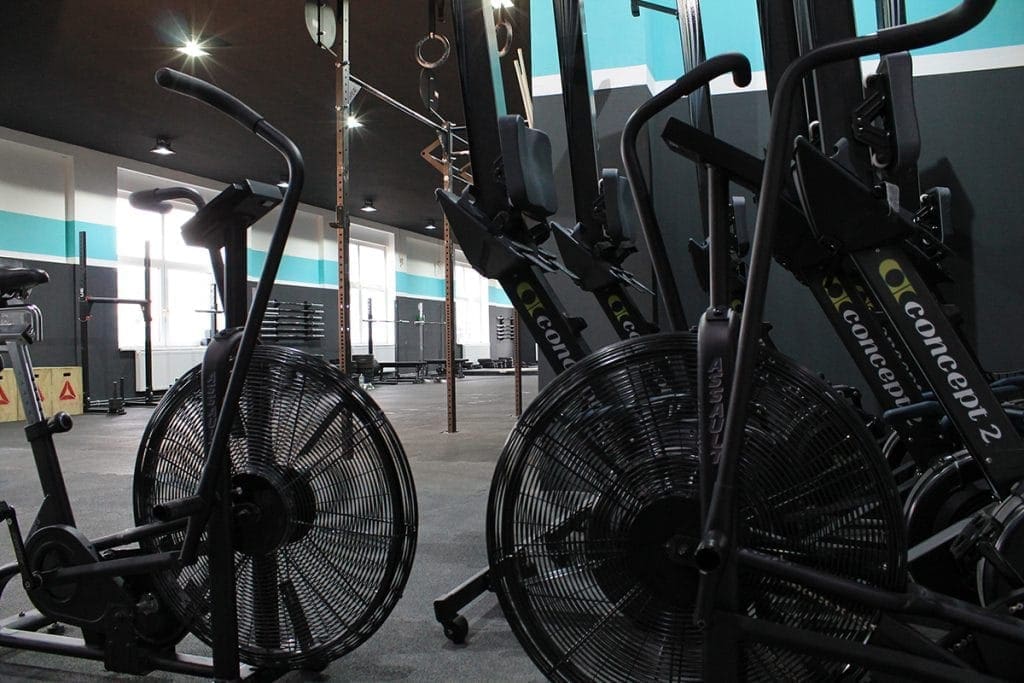 Do you have additional training possibilities (Yoga, Gymnastics etc.)?
In addition to the 'workout of the day', we offer Yoga, classical Pilates, mobility classes, technique of Olympic Weightlifting, Gymnastics-Specials and our Foundation Courses to make our members better, stronger, healthier and more flexible and supple.
Do you consult your members in nutrition questions?
At the moment we are outsourcing this part. We have a very experienced and proficient member, who is holding specialized nutrition seminars at our box.
If I start as a beginner – how does my training in the first month look like?
At first, beginners run through our Foundation Courses, which can also be booked independently. They consist of 6 units of technique work with a corresponding MetCon. Through the Foundation Courses we want to teach the fundamental movements with progressions and scaling methods and make our new members familiar with the vocabulary and methodology of Crossfit. If you book the Foundation Courses independently, you can take part in two workouts after completing the course.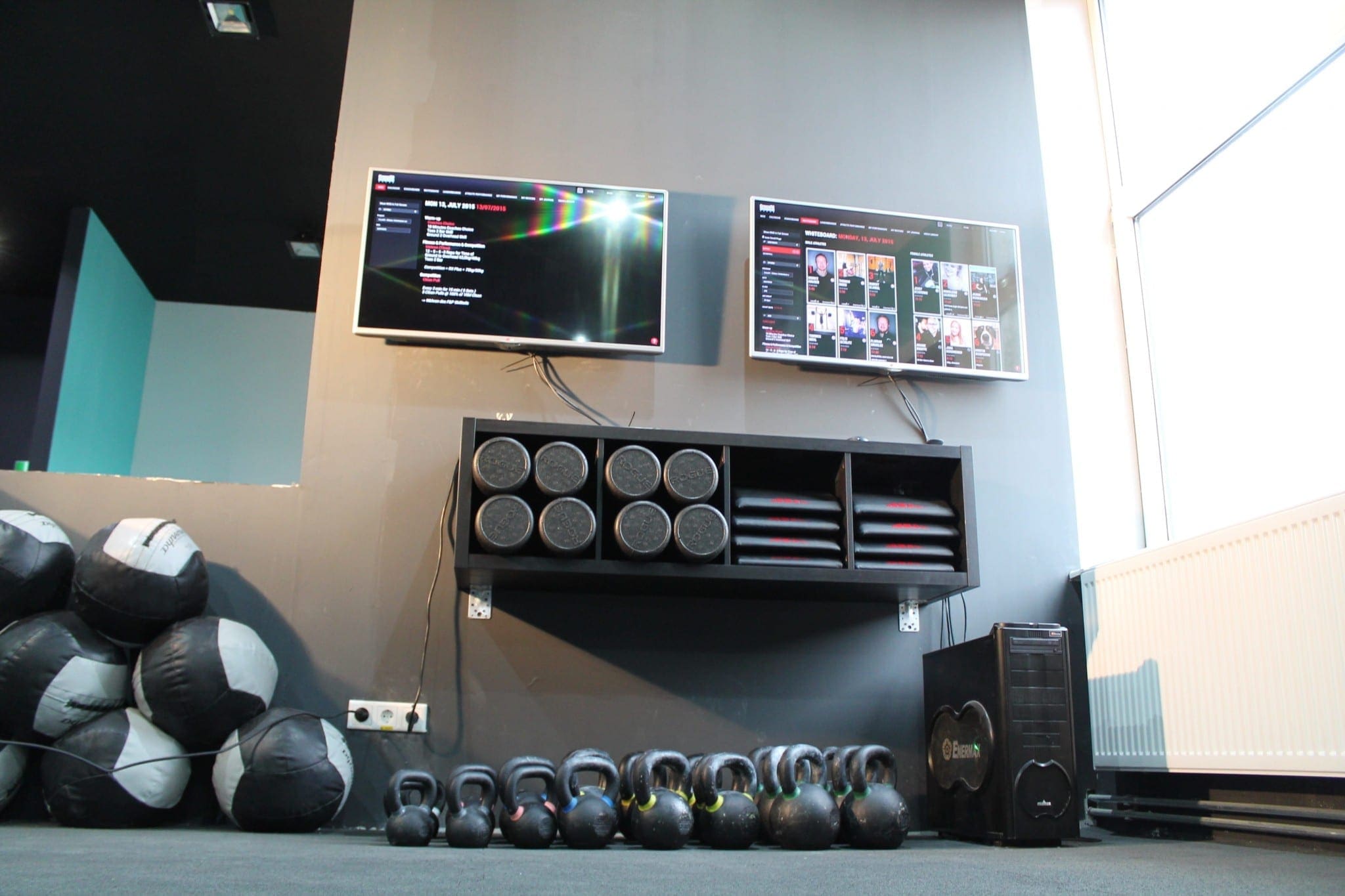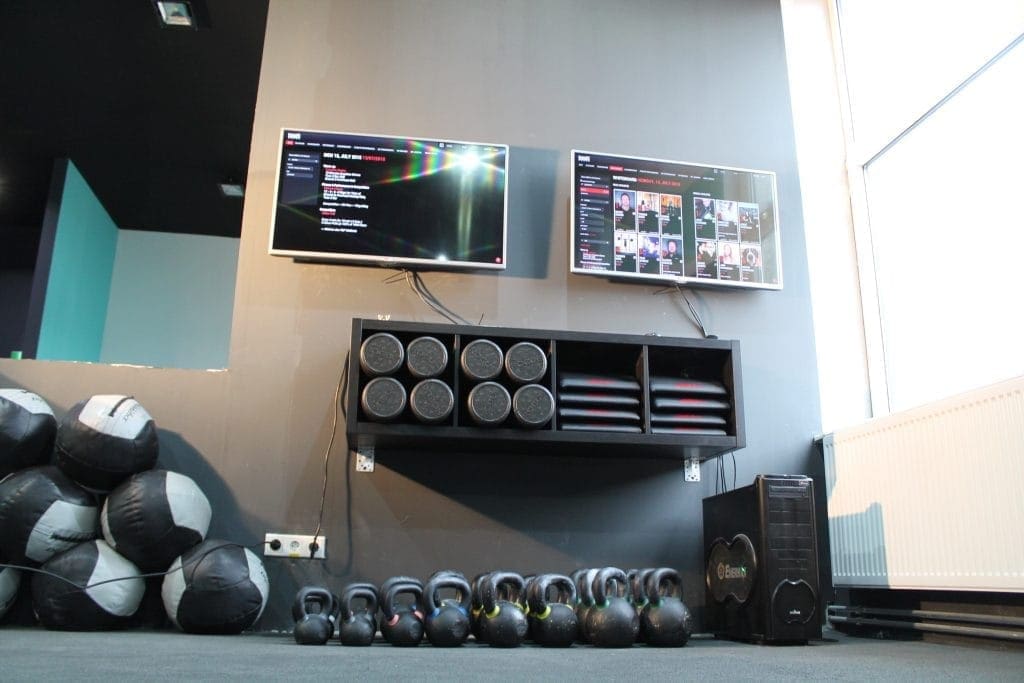 Do you organize any internal or open competitions?
With our box only being a few months old, we haven't done that yet. But we organized internal try-outs to put together a team for upcoming events and competitions. And since we are growing constantly, we see exciting things coming up in the future.
Do you have links to other boxes?
We work very well with a lot of other boxes, for example CrossFit Schmiede and CrossFit Celle. And we are proud to be part of the Reebok Recognized Program and to work with other great boxes in the program, such as CrossFit MyBuddy, CrossFit St. Pauli and CrossFit FRA.
Can I drop in if I am passing your city? Who do I have to contact?
Sure, everyone is welcome. For details check our website: www.cffc.eu or contact us at info@cffc.eu.