5. CrossFit Handstand Push Ups Shoulder Workouts – Accumulate 100 Handstand Push-Ups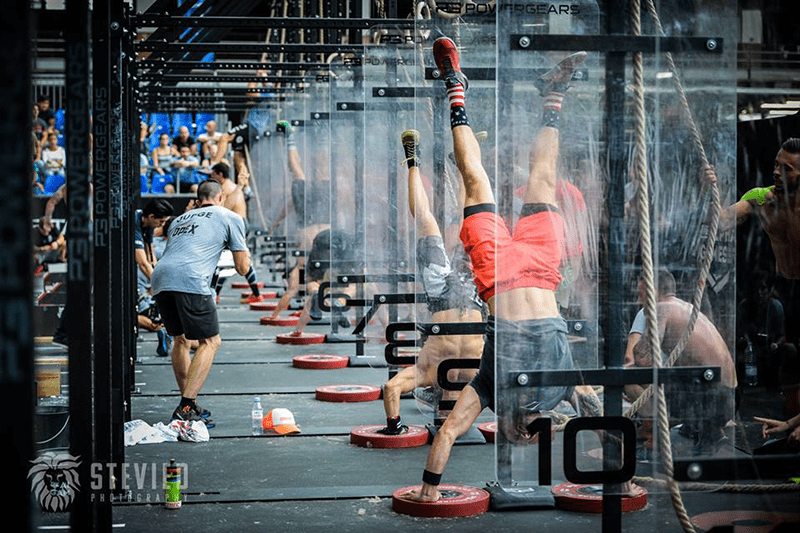 EMOM as Fast as Possible
Even minutes: Max Strict Handstand Push-Ups
Odd minutes: 50 Double-Unders
Continue until you complete 100 strict handstand push-ups.
Score is the time on the clock when the 100th Strict Handstand Push-Up is completed.
If you're unable to complete 50 double unders in less than a minute scale down the number and ensure you get a little rest at the end of every odd minute before starting with the handstand push-ups again.
For scaling of the handstand push-ups consider deficit pike push-ups, pike push-ups, deficit pish-ups or regular push-ups.
6.CrossFit Handstand Push Ups Shoulder Workouts – Josh Bridges Hotel Workout 2
For Time 10-9-8-7-6-5-4-3-2-1 Reps of:
Handstand Push-Ups
Push-Ups
Burpees
Josh Bridges posted this video to his YouTube channel to help out his viewers working out with limited equipment during the COVID-19 pandemic. This is number two of his top five hotel workouts.
This workout is a "huge upper body pump" as described by Bridges. It's a great shoulder workout which will definitely test you but might be fun.
–