ANNIE THORISDOTTIR  AND BJORGVIN KARL GUDMUNDSSON WIN EVENT 3
Former Games Champion Annie showed her class by putting in a top quality performance in order to take the Event 3 win and set a new record of 11.42.97. 
Bjorgvin moved through the action in his focused and determined manner to take the event win. He is a master of pacing himself and keeping his mind on the job at hand.
JONNE KOSKI AND KRISTIN HOLTE WIN EVENT 4
Jonne Koski took an early lead and moved in a rapid and organised way to complete the fourth workout. Bjorgvin gave chase but Koski held him off. This first place finish moved him into second position. In the post WOD interview he stated that:
"To be honest the first three workouts didn't go as planned so i had to make my move."
In the women's heat Annie set off at a blistering pace. Jaime Greene and Kristin Holte were right behind her before Holte look the lead! Kristin Holte won in an (unofficial time of 06.13)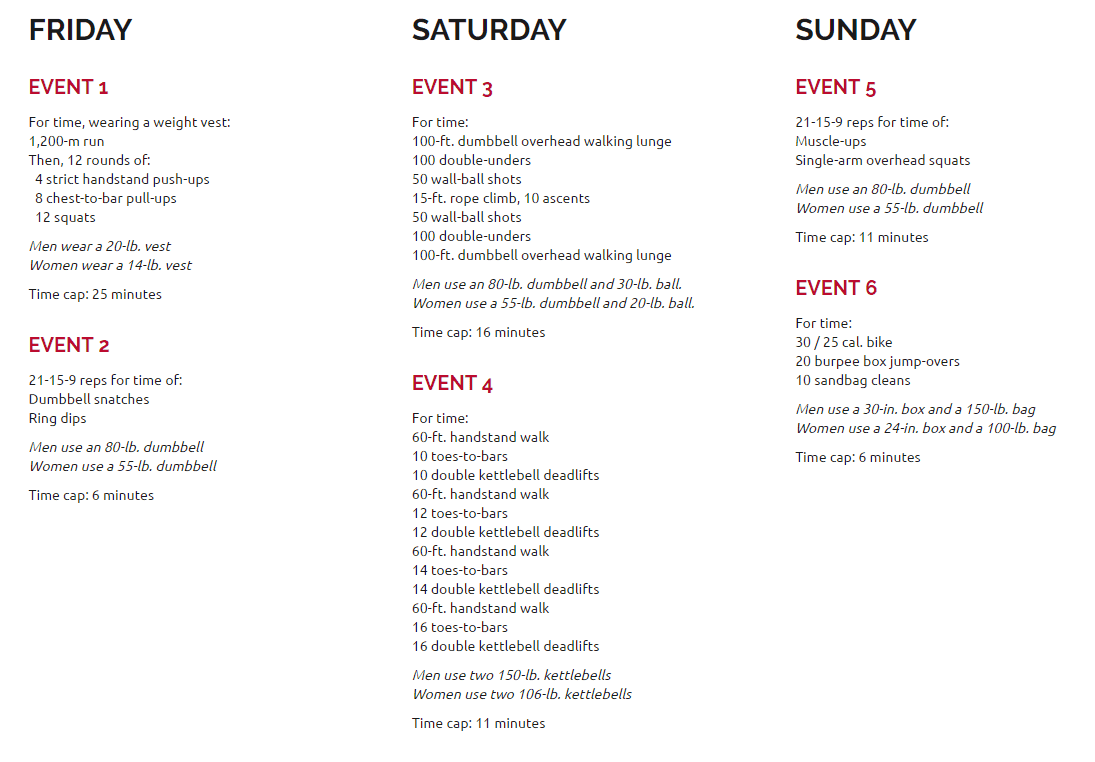 HERE IS HOW THE LEADERBOARD FOR THE MEN LOOKS AFTER DAY 2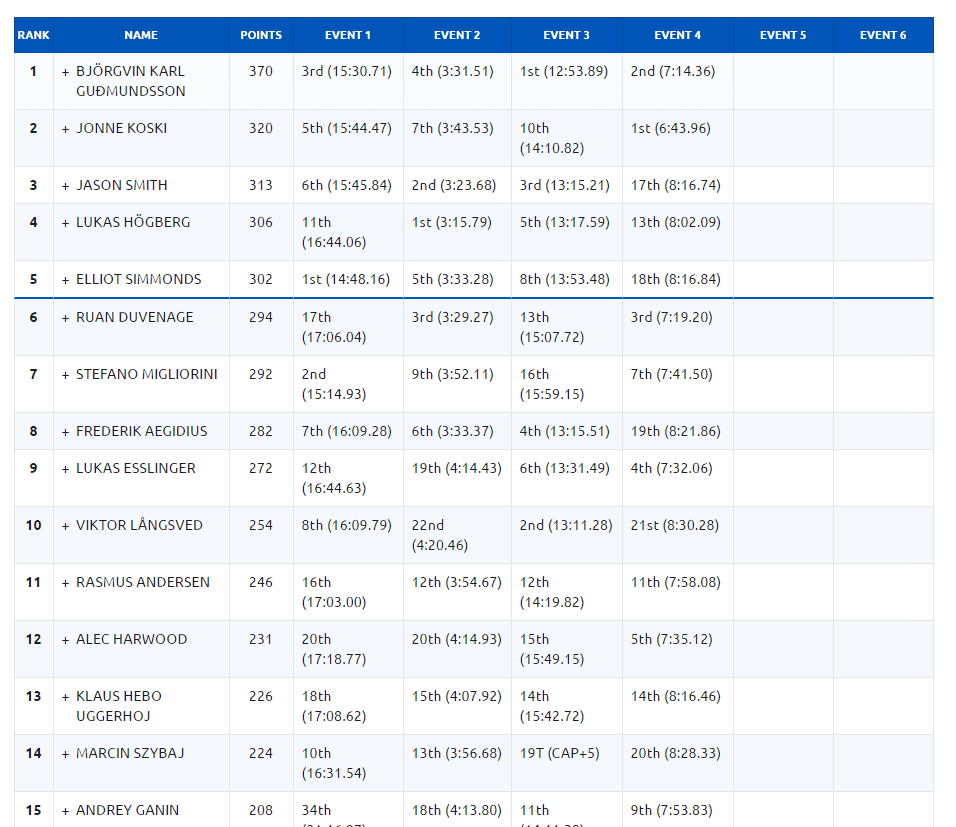 AND FOR THE WOMEN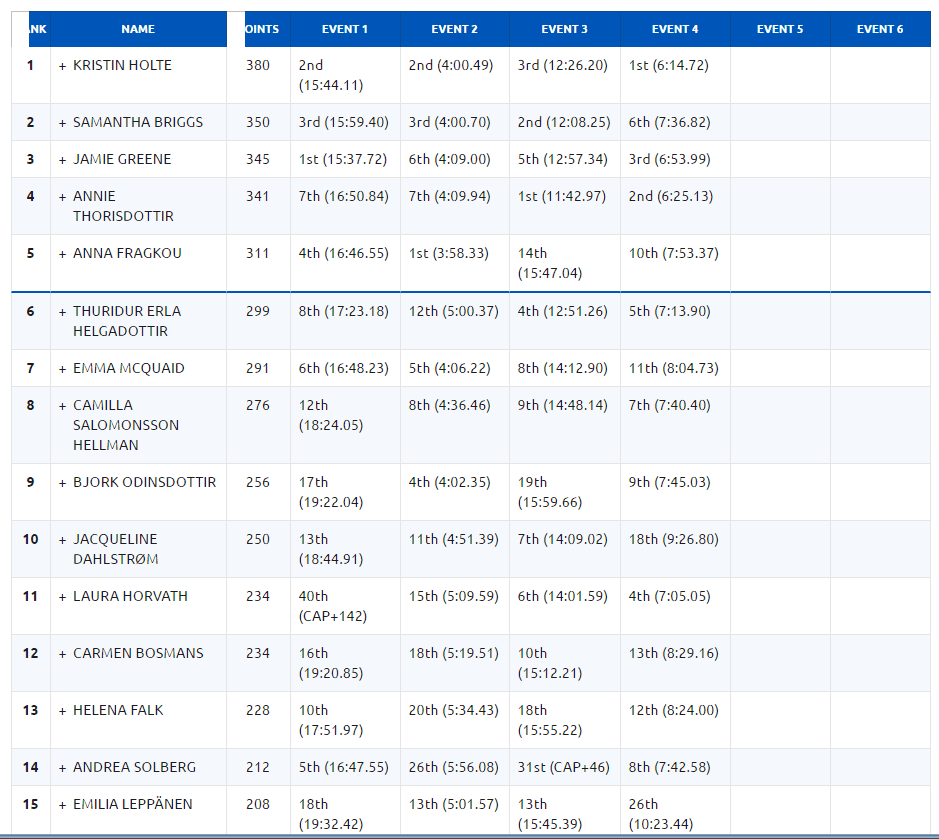 Dave Castro Responds to Being asked about The Chest Injuries in Event 2
---
CrossFit Games 2017 Regionals © CrossFit Inc
The scores in the Meridian Regional © CrossFit Inc