Marcelo Del Monaco, the box-owner of CrossFit Muswell Hill, is giving us a little insight into what happens at his BOX! Enjoy another episode of our Europewide BOX interviews.
Short Facts
Name: CrossFit Muswell Hill
Address / Location: London, England – 5 & 6 Summerland Gardens, Muswell Hill Broadway
BOX-Owner: Marcelo Del Monaco
Open since: July 2013
Info:
How did you come to CrossFit?
As a Personal Trainer and former athlete it was just a question of time I would find and fall in love with CrossFit. I was searching for exercises and new combinations on YouTube circa 2007 and I've stumbled across Fight Gone Bad. It was love at the first sight.
Why did you open your own box?
I already had my Personal Training studio with my business partner, and after last years Open, made a lot of sense I would turn half of it on a Box.
Why exactly should I join YOUR box? What makes it standout from others?
We have 3 strong points:
Our box is very small but extremely well equipped. Having only six members per session ensures that everybody receives a lot of attention from the coaches, specially if you're a beginner.
All the coaches are also very successful stablished Personal Trainers with years of experience. That seems to be helping a lot members coming from a 'Globo Gym' to make a successful transition to CrossFit.
I am from Brazil, Della is from Angola and Cieran is from Ireland. This very cosmopolitan mix guarantees a lot of fun to all our members.
How does your member structure look like? (Number of members, Male/Female,Young/Old,  any competitive athletes?)
We have more female athletes than male and the age of our members ranges from 21 to 58 years old going trough 30s and 40s. All coaches are competing in the Open this year. I have competed last year in the Open and in the Battle Of London (scaled) where I've finished in third place.
Do you have additional training possibilities (Yoga, Gymnastics etc.)?
We also offer Personal Training sessions and sports massage.
Do you consult your members in nutrition questions?
Yes, definitely. We have organised a Paleo Challenge last year and all members are invited to fill up a food diary that will be analysed and feedback/ advice given about it.
If I start as a beginner – how does my training in the first month look like?
First you come for a free trial session and depending on your fitness/skill level you can book for a foundations course or to learn the basics trough one on one sessions. If you're talented you can be invited to carry on with the WODs (scaled) in the meantime.
Do you organize any internal or open competitions?
Yes, we organise group runs & Throwdowns and monthly competitions with prizes to be won. This month the fastest to row 5K takes the prize!
Do you have links to other boxes?
Not yet, but we have plans to work on it. I am going to Iceland soon to train in two boxes and hope to build links there.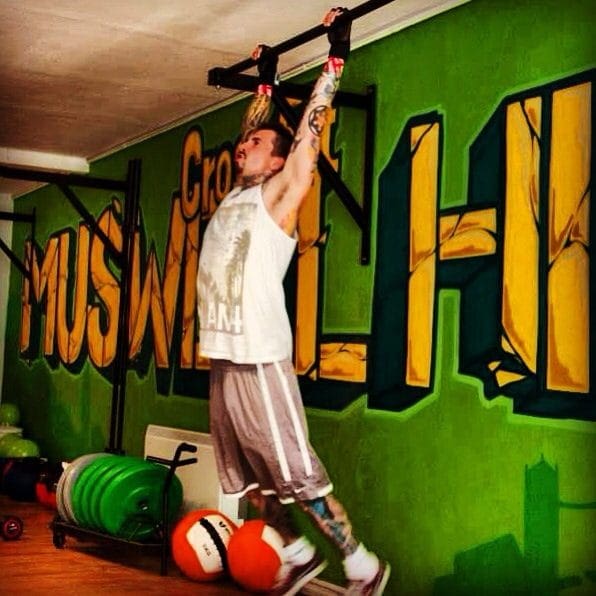 Can I drop in if I am passing your city? Who do I have to contact?
Of course! It's always a pleasure to have international athletes on our box. You can contact us trough our website: www.crossfitmuswellhill.co.uk or me directly on 07912 037795.
---
You want to see your box featured here? Get in touch!
For any comments, questions or suggestions use the comment box below ↓