Maxime Smakman, the box-owner of Crossfit Naarden, is giving us a little insight into what happens at his BOX! Enjoy another episode of our Europewide BOX interviews.
Short Facts
Name: Crossfit Naarden
Address / Location: Ijsselmeerweg 100 Naarden
BOX-Owner: Maxime Smakman
Open since: January 2014
Info:
How did you come to CrossFit?
A friend took me with him to try it and I immediately got the 'Crossfit addiction'.
Why did you open your own box?
I was working in the sportsindustry for many years and I became a personal trainer. When I got to know Crossfit I became addicted very soon. It was a logical result that I wanted to do more with it. The sport is really upcoming in the Netherlands so as a result I started my own box.
Why exactly should I join YOUR box? What makes it standout from others?
CrossFit Naarden has a very unique location. We are surrounded with a green environment and a lake that gives us the opportunity to organise great outdoor workouts, which include running, tire flips, swimming and much more.
How does your member structure look like? (Number of members, Male/Female, Young/Old, any competitive athletes?)
The structure of our members looks very varied. We have male members as well as female members and they come in all ages. There are students, members who are about thirty and fourthy years old, but also older members. We also have great athletes who are very competitive.
Do you have additional training possibilities (Yoga, Gymnastics etc.)?
Yes, we have kickboxing lessons and in the future we are giving yoga lessons and kids club.
Do you consult your members in nutrition questions?
Yes, we collaborate with a dietitian, who can provide our members with information about nutrition. This way our members will be able to achieve the best results.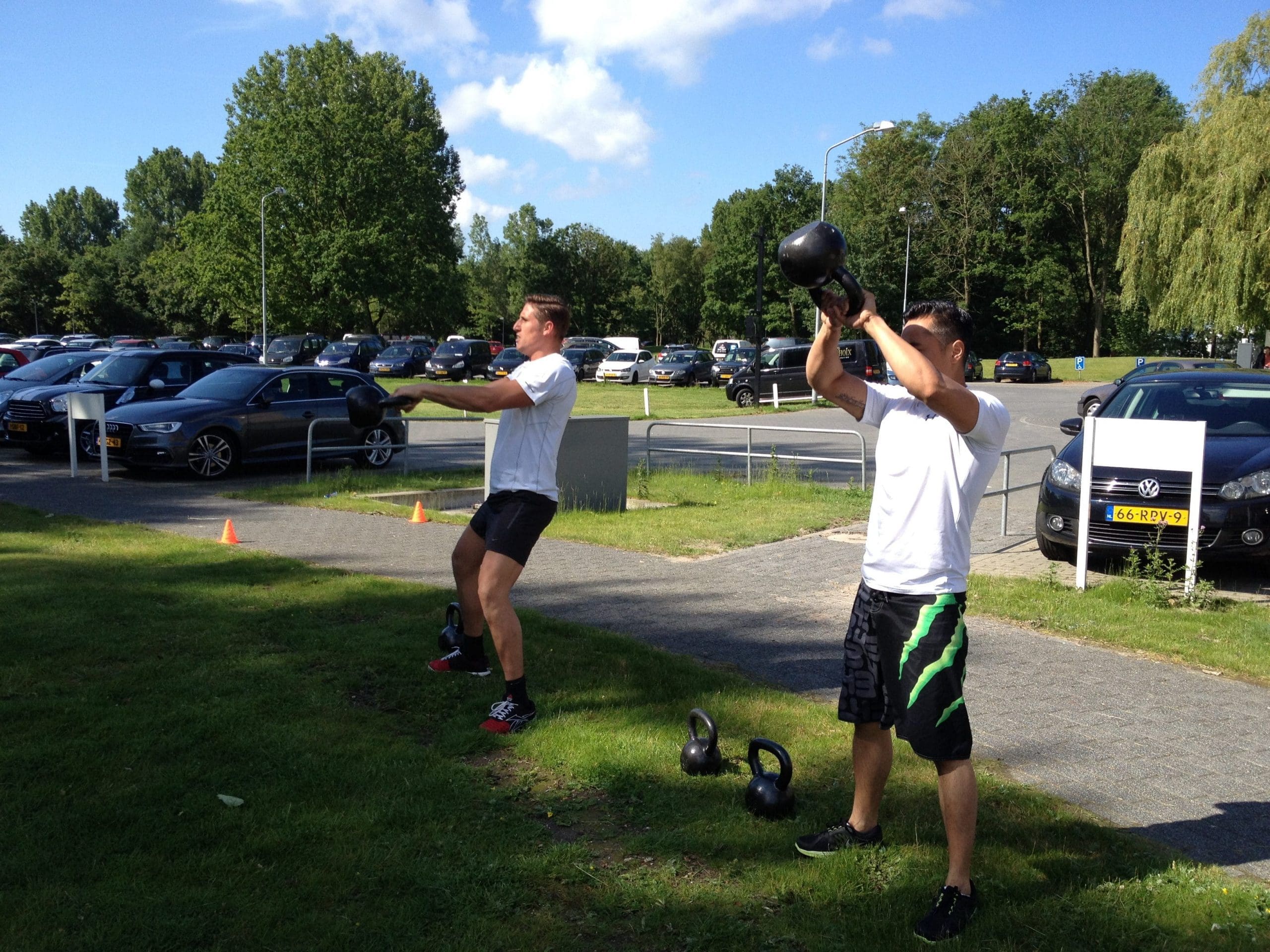 If I start as a beginner – how does my training in the first month look like?
Your first lesson you will be introduced with how we operate and we will teach you the basis. The first lessons can be pretty intense, but once you are coming more often you will see that you are growing and that your results are improving.
Do you organize any internal or open competitions?
Yes, we organize various events. For example, we are hosting a weightlifting competition this month in collaboration with Dutch Strength.
Do you have links to other boxes?
We know each other and sometimes we drop in by the boxes. But further we do not have links to other boxes.
Can I drop in if I am passing your city? Who do I have to contact?
Yes you can, though it will be better if you give us a call in advance, so we are prepared that you are coming. You can reach us on the following number: 0629430055.
---
You want to see your box featured here? Get in touch!
For any comments, questions and suggestions just use the comment box below ↓