THE MADISON TRIPLET
5 rounds of time of:
Run 450 meters
7 hay bale clean burpees
M 100-lb. sandbag   F 70-lb. sandbag
Athletes will begin each round with a 450-meter run outside of the stadium. Each rep of the hay bale clean burpee will require them to lift the sandbag from the ground, throw it over the hay bale wall, touch their chest to the ground, and then jump themselves over the wall.
The athlete's score is the total time it takes for them to complete the event.
Time cap: 20 minutes
RESULTS FROM THE MEN'S MADISON TRIPLET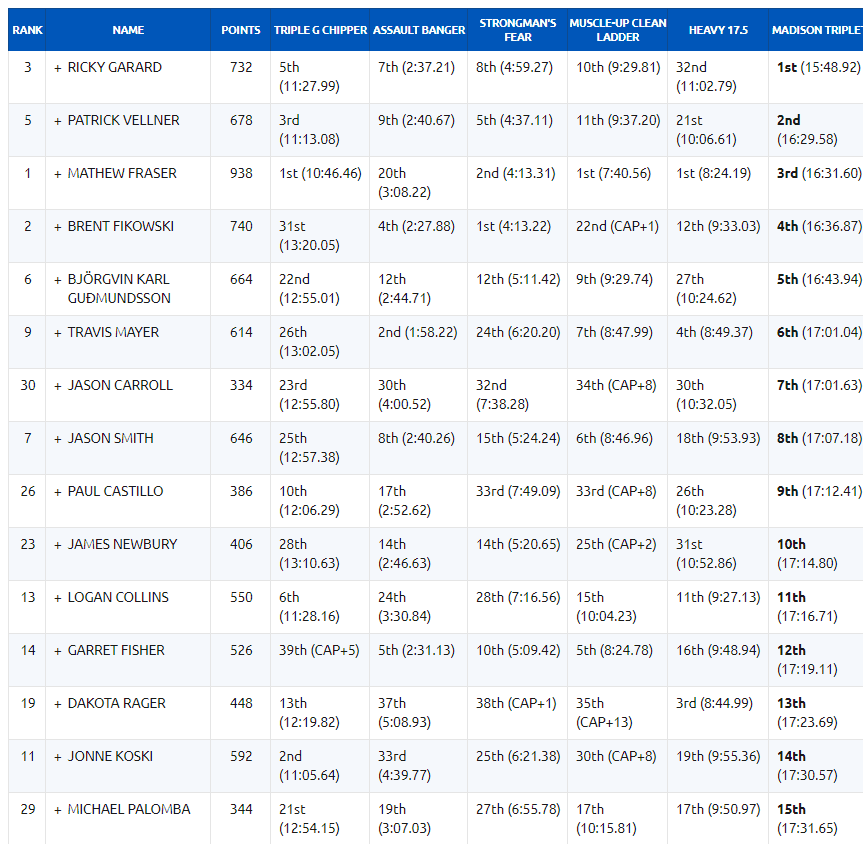 MANY ATHLETES USED DIFFERENT STYLES TO MAKE IT OVER THE HAY BALES
More CrossFit News:
Sam Briggs Wins First Event on Final Day of The CrossFit Games!
---