Erdem Dinc, the box-owner of CrossFit PARS, is giving us a little insight into what happens at his BOX! Enjoy another episode of our Europewide BOX interviews.
Short Facts
Name: CrossFit PARS
Address / Location: Istanbul – TURKEY
BOX-Owner: Erdem Dinc
Open since: September 2013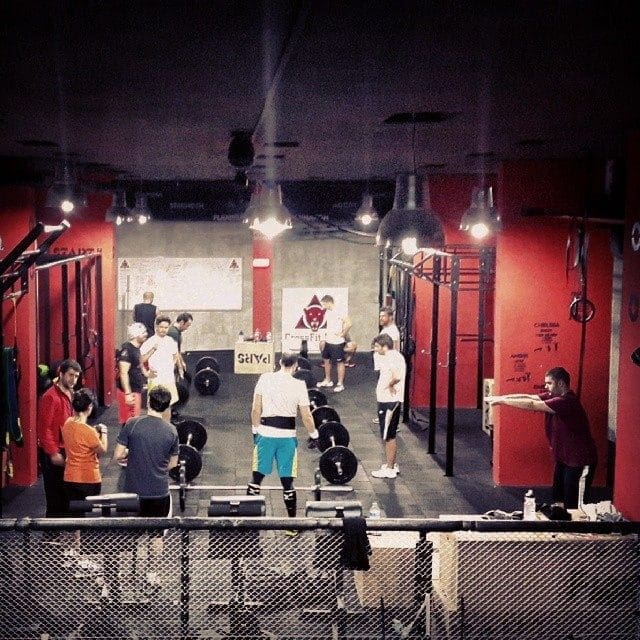 Info:
How did you come to CrossFit?
I had been in to gym, fitness and sports for along time until I met CrossFit. 3 years ago during my holiday in USA, I watched CrossFit games and changed my world.
Why did you open your own box?
I really fell in love with CrossFit since I executed my first wod (Cindy) my score was 19. Day by day CrossFit became an addiction for me and at last I decided to take Level 1  and I did but it wasn't enough for me. I should have thought beyond of it there were 2 official box at this time and I said to myself "I'm gonna open 3rd official CrossFit Box of my city'' and I accomplished, my dreams came true.
Why exactly should I join YOUR box? What makes it standout from others?
We are really care about you and your goals we make you feel like at your own place brotherhood  is our first priority our each session is  almost PT our WODs, warmup and stretching are being demonstrated by our qualified trainers.
How does your member structure look like? (Number of members, Male/Female, Young/Old,  any competitive athletes?)
Number of member is 100 and growing day by day… for now  68male, 32 female average age is 26 years old.
Do you have additional training possibilities (Yoga, Gymnastics etc.)?
We have a fight cage , so we have lessons for martial arts Kickboxing, MMA, Jiujitsu and also we have the Head Coach of  Turkey about a  Filipino Martial Arts named Pekiti Tirsia Kali System.
Do you consult your members in nutrition questions?
Of course, we always give details about  Zone Diet, Paleo Diet etc.
If I start as a beginner – how does my training in the first month look like?
At first 4 week we teach how to execute 9 Foundational movements and adaptation WODs, we gonna increase your intensity step by step…..our priority is MECHANIC-CONSISTENCY-INTENSITY…THIS IS OUR UNCHANGED RULE…
Do you organize any internal or open competitions?
Because of we are very new box…..we haven't able to organize any competition…but we have been planning to organize CrossFit PARS Summer Games on this July..
Do you have links to other boxes?
Not for now… hope to have soon..
Can I drop in if I am passing your city? Who do I have to contact?
Of course you can – anytime you want – just let us know before you drop via mobile, facebook or mail….
---
For any comments, questions or suggestions use the comment box below ↓