Markus Prygoda, the box-owner of CrossFit Regensburg, is giving us a little insight into what happens at his BOX! Enjoy another episode of our Europewide BOX interviews.
Some Facts
Name: CrossFit Regensburg
Address / Location:  Regensburg, Haydnstraße 9
BOX-Owner: Markus Prygoda
Open since: Official Opening / Affiliation April 2013
Info:
How did you come to CrossFit?
My athletic background is rowing. 2009 me and some other athletes from our club found CrossFit.com, tried out some WODs. Love on first sight.
Why did you open your own box?
Not not long after starting CF myself I organised WODs for friends and family at local parks. I got my Level 1 Cert in 2010 and went off to Santa Marta, Colombia where I became the full time headcoach for CrossFit Santa Marta for over half a year (Thanks to Mike from CrossFit Assault Stuttgart!!) I moved to Bogota to deepen my knowledge and worked part time in 2 other Boxes, CrossFit 474 and CrossFit Mapana. 2012 I got an offer to help opening the first Box in Kuwait, where I was the CF Headcoach for almost 1 year. I advertised for the opening of my Box 2 years in advance before but I basically knew I wanted to be part of this great community called CrossFit since 2010.
Why exactly should I join YOUR box? What makes it standout from others?
Practical experience. I worked as a full-time CrossFit Coach for two years in 5 different boxes before opening my own box. Whoever walks into our box, there's no chance that I didn't work with someone in a similiar situation. Whether youngsters,  guy with a heart transplant, athlete,  guy with a missing hand, 70 year old Lady -we can make you fit!
How does your member structure look like? (Number of members, Male/Female,  Young/Old,  any competitive athletes?)
We're at 85 members right now,. 20/80 female to male, midt-wenties to thirties as we are only a few hundred meteres away from the local university. Competition is not our´main focus. Getting and staying healthy in a safe enviroment is.
Do you have additional training possibilities (Yoga, Gymnastics etc.)?
We offer Yoga classes once a week and Olympic Weightlifting technique classes three times a week, lead by an actual weightlifter.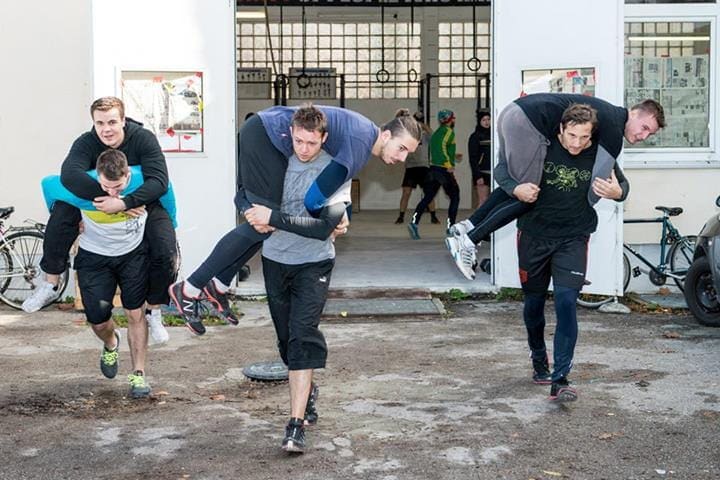 Do you consult your members in nutrition questions?
Nutrition ist everything. We just finished an 8-week challenge. 1/3 of our box attended. At the same time we are against Dogma. Try things out, see how your body reacts to it, educate yourself and chose accordingly.
If I start as a beginner – how does my training in the first month look like?
Basics, basics, basics: Introsession → Fundamentals Class → Beginner Class → Beginner/intermemdiate Class and so on.
Do you organize any internal or open competitions?
We do internal competitions as we are first and foremost there for our members. Our friends from Bad Kötzting just visited for a friendly Throwdown.
Do you have links to other boxes?
Bad Kötzting, Weiden, Ingolstadt.. and the list is growing.
Can I drop in if I am passing your city? Who do I have to contact?
Sure. No drop-in-fee for traveling CrossFitters. Contact me directly: 0941 200 600 00 or info@CrossFitRegensburg.com
---
You want to see your box featured here? Get in touch!
For any comments, questions or suggestions use the comment box below ↓