He escaped from Balkan's warfare at the age of 11. After 10 years of being away from home, he returned to Bosnia, accompanied by his girlfriend Esin, to make a change through educating, coaching and opening the first official box in Bosnia – CrossFit Sarajevo.  
After the breakup of Yugoslavia, Balkan became the war zone of Europe. Sarajevo, the capital of Bosnia and Herzegovina was attacked and besieged for a long period of time during the Bosnian war (April 1992 – December 1995). Statistics suggests that around 100,000 people were killed and over 2.2 million people were displaced.
Our desire is to see a community in which individuals hold themselves accountable and seek to positively influence those around them, rather than seeking to divide for personal gains.
Box Chat with Vedran and Esin, the owners of CrossFit Sarajevo
Name: CrossFit Sarajevo
Address / Location:  Stadion Koševo, Sarajevo, Bosnia & Herzegovina
BOX-Owner:  Vedran Maslić and Esin Saribatir
Open since: August 2014
1. You've been working and living in Australia, but returned back to your country of birth and the city of Sarajevo to share your passion – to open a CrossFit box. Your story?
In the wake of the Balkan conflict, my family and I first sought refuge in Germany, and then Australia, after having fled Sarajevo at the age of 11. Since then, over the past twenty years, I have had the fortune to travel to Bosnia a number of times, each time highlighting my comparative fortune as an emigrant, and fuelling my desire to one day return. After ten years as an Australian Army Officer, I was finally in a position to return and help create the change I wished to see in my native country. Fortunately for me, my partner, Esin – who was also working for the Australian Department of Defence – was up for the adventure.
This has also been a bit of a homecoming for Esin. Having emigrated from Turkey with her family at the age of 16 months, two of Esin's great-grandmothers were originally from Sarajevo. Using us an excuse, we were fortunate to have both her grandmothers visit us in September, keen to discover their roots.
2. How did you and Esin get introduced to Crossfit?
I have always been interested in sport and fitness, having played basketball and soccer throughout my younger years. As an Army Officer, I am a qualified Senior Instructor in Military Unarmed Combat. I stumbled across Crossfit while recovering from a double shoulder reconstruction – a legacy of my ten years in the military. When I started Crossfit, I couldn't extend my arms above my shoulder. Now, I find it hard to believe I once had such restricted range of motion. It was seeing these kinds of improvements that led me to recommend Crossfit to many of my friends and family, including Esin.
Esin was heavily involved in Muay Thai Kickboxing. A string of wrist, shoulder and back injuries kept her out of action, and it wasn't until she began Crossfit that she was able to identify and improve her mechanics. So, Crossfit has been more of a means of rehabilitation for us than anything else. Needless to say, after having seen such improvements and experienced the buzz of members cheering you on to the finish line, it's hard to go back to anything else.
3. Do you feel like you're on a special mission? What's your vision for the box?
Esin and I have a passion for helping the communities around us. We have both been involved in community development across the world – Esin as an advisor on peace keeping operations, as well as a counsellor for victims of sexual assault and domestic violence in Africa and Asia; myself with military peace keeping and stabilisation operations in Afghanistan and Timor-Leste. Our primary objective is to have a positive influence on those around us.
In Bosnia, it's unfortunate to see the lasting effects of the conflict. An ineffective government and legislative structure continue to plague the country. Despite an educated youth, unemployment is rife, and ethnic tensions continue to be exploited for political purposes. Our vision is to use the first official box in Bosnia & Herzegovina to promote positive change within this community.
Established as a not-for-profit box, our vision is to create an environment in which like-minded individuals – locals and foreigners alike – can participate in the Sport of Fitness, while simultaneously promoting development and community empowerment. Our desire is to draw upon the knowledge and expertise of our members to develop and implement projects that will inspire, motivate and empower the broader Sarajevan population to be the positive change they wish to see in their communities.
As an example, our members recently raised over 1500BAM for SOS Children's Village BiH as part of our Open Day Fund Raiser. We are now exploring opportunities to offer classes to victims of gender-based violence and individuals with Post-Traumatic Stress Disorder (PTSD) as a means of using Crossfit to empower individuals and develop support networks. Our vision is to create an inclusive Crossfit community that not only supports each other, but supports their local community, regardless of ethnic, religious or ideological differences.
4. We know after the breakup of Yugoslavia, Balkan was the "war zone" of Europe. Sarajevo, the capital of Bosnia and Herzegovina was attacked and besieged for a long period of time during the Bosnian war. Do you think that sports and activities like Crossfit, can help the region and people "grow stronger" especially after years of warfare?
Unfortunately, there seems to be a global trend of politics dividing rather than uniting. One of the great aspects of Crossfit is that regardless of race, religion, gender or age, athletes look to support one another, recognising their efforts and achievements. We have had close to a dozen different nations come through our box since we opened.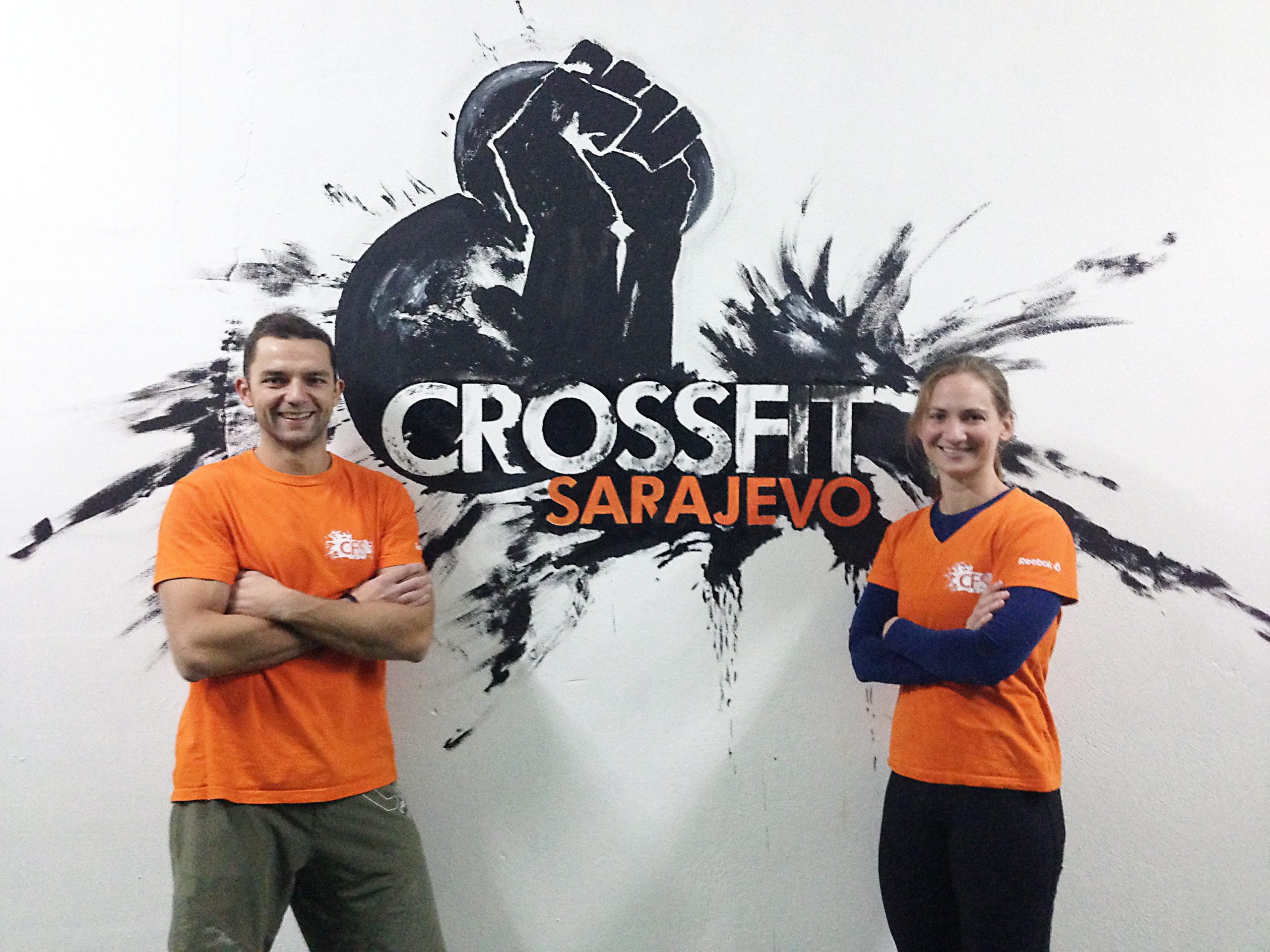 Activities like Crossfit help highlight that we have much more in common than the politics of race or religion may have us believe.
5. How do you think Crossfit is developing in Balkans? I know Slovenia, Croatia, Serbia are getting more and more gyms and boxes. What about other countries?
It's been great to see the rapid growth of Crossfit in the region. Unfortunately, Bosnia's high customs and import taxes, and comparatively low exchange rate, make official affiliation and the sourcing of equipment an on-going challenge, and largely account for the slow development of Crossfit locally. Hopefully in coming years, with government and legislative reform opening Bosnia's markets to the region, we will see an increase in the number of local boxes.
6. What was people's first response when you opened CrossFit Sarajevo? How hard was to get the first members?
We have been pleasantly surprised by the local support to CrossFit Sarajevo. Many, especially large expatriate community in Sarajevo, were familiar with Crossfit, even undertaking their own Crossfit training at home or at local gyms. Hence, many of our first members were foreign nationals with some Crossfit experience. Although, the fact that it took us close to 9 months to open our doors meant we had plenty of time to get the word out! Since opening, we have had many locals join our box. Bosnia's history rich in Olympic Weightlifting makes for a perfect partnership. Our membership now includes almost a dozen nations, ranging in age from 17-50.
7. Do you have any internal or open competitions? Or do you have any athletes who compete in various fitness competitions across Europe?
Our members include competitive athletes in a number of sports, including judo, wrestling, handball, football and gymnastics, as well as a number of security forces. As for Crossfit competitions, we have a number of athletes that are looking to compete in the Zagreb Throwdown to be held in December. Additionally, we are looking forward to hosting an internal competition for our members in the near future, although details are yet to be finalised. As Crossfitters around the world can attest to, nothing brings a community together like some friendly competition followed by food, drinks and great company.
8. What are your dreams for the future?
Our dream is to see positive leadership within Bosnia and Herzegovina. Whether it be in sport, business or politics, we each have a role to play in promoting a supportive, inclusive and tolerant society. Our desire is to see a community in which individuals hold themselves accountable and seek to positively influence those around them, rather than seeking to divide for personal gains.
Whether it be in sport, business or politics, we each have a role to play in promoting a supportive, inclusive and tolerant society.
Esin and I hold ourselves as just as responsible as anyone else to promote this through our day-to-day activities. We look forward to sharing our training and knowledge – including our Defence training – to support and develop positive leadership within Bosnia. Our first step will be to help educate and empower the next generation of Crossfit coaches within Bosnia.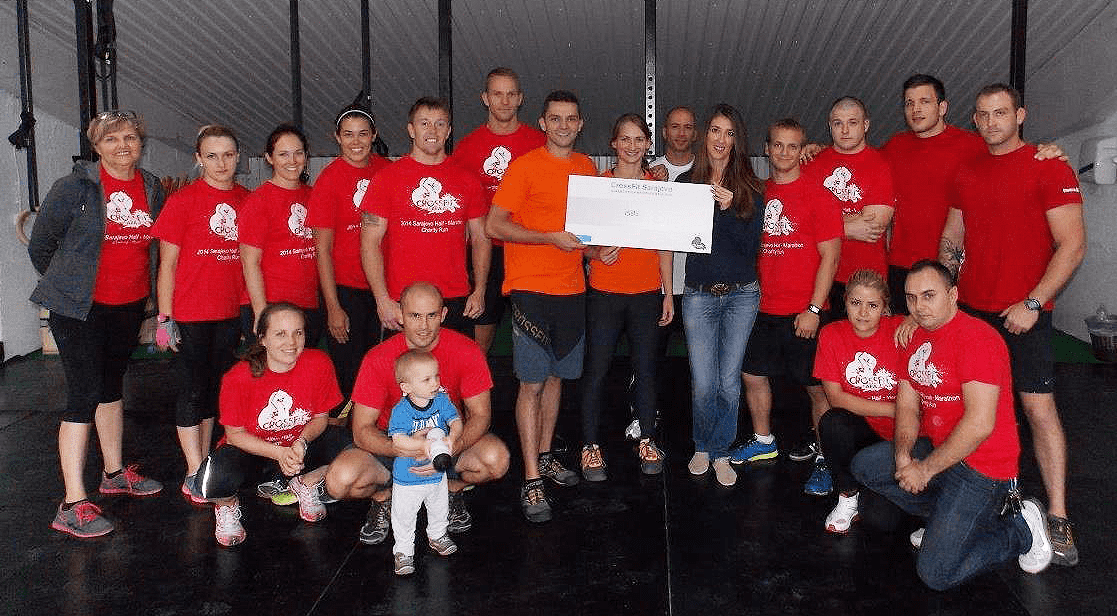 9. If I'm in town, can I drop by? Who do I have to contact?
Please do! All our details can be found on our website www.crossfitsarajevo.com or you can follow us on Facebook and Instagram.
 10. Thank you Vedran and Esin. We wish you all the good luck with the future.