Zoran Ivanov, the box-owner of CrossFit Skopje, is giving us a little insight into what happens at his BOX! Enjoy another episode of our Europewide BOX interviews.
Short Facts
Name: CrossFit Skopje
Address / Location: ul.Kozjak br.37a; 1000 Skopje, R. Macedonia
BOX-Owner: Zoran Ivanov
Open since: August 2011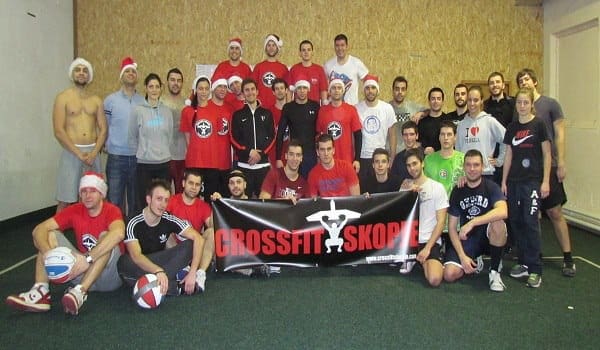 Info:
How did you come to CrossFit?
When I taught that I am in the best shape in my life (I have military Special Forces background) I was introduce to CrossFit and that was a mind and body opener. After my first WOD I left speechless, breathless, mindless and I was dragging my tongue around the gym. Since then I think I have missed a few days without WOD.
Why did you open your own box?
When I decided to open the gym, there were no other CF gym in the Balkan region, except one in Greece. So the motivation was very high considering the two reasons. The first one was to share and spread the power of CrossFit. The second one was to use the opportunity to start professional Crossfit gym and help and teach people to healthy life and help professional athletes to become better in their sports.
Why exactly should I join YOUR box? What makes it standout from others?
First of all we do not have "Youtube Instructors". We are all trained, educated and licensed trainers. We do not misuse the name of CrossFit. We promote CrossFit as affiliate. We are community oriented which means in our world we are dedicated to assist you in reaching your goals. Constantly educating our trainers through licensing, we believe that we are offering the most updated service for you.
How does your member structure look like? (Number of members, Male/Female, Young/Old, any competitive athletes?)
The youngest member is 15 years old girl and the oldest is just above 50.  Also we have professional athletes that we train them. We train professional basketball player, tennis player and swimmer. Currently our focus is on providing strength and conditioning program for this season for professional Handball team – Metalurg.
Do you have additional training possibilities (Yoga, Gymnastics etc.)?
Periodically we organize self-defense classes for our members.
Do you consult your members in nutrition questions?
Absolutely, we believe that without proper nutrition intake there are no maximum results. Nutrition advices are integrated in our everyday mentorship of our members. Through everyday chatting with clients we advise them and check upon their weekly nutrition habits and intake.
If I start as a beginner – how does my training in the first month look like?
First you will be introduced to 3 day On-Ramp course. In the next two or so weeks we will adapt the training towards your physical capacity and let you out of the gym with more energy. After that we will gradually increase the intensity and we will start the quest for the fittest on earth.
Do you organize any internal or open competitions?
Yes. This 2013 will be the third year on a row that we are organizing internal competition for our crossfiters.
Do you have links to other boxes?
We are open to all CrossFit affiliates in the region and we like to cooperate more often. Also we maintain our contacts with our coaches and friends from US.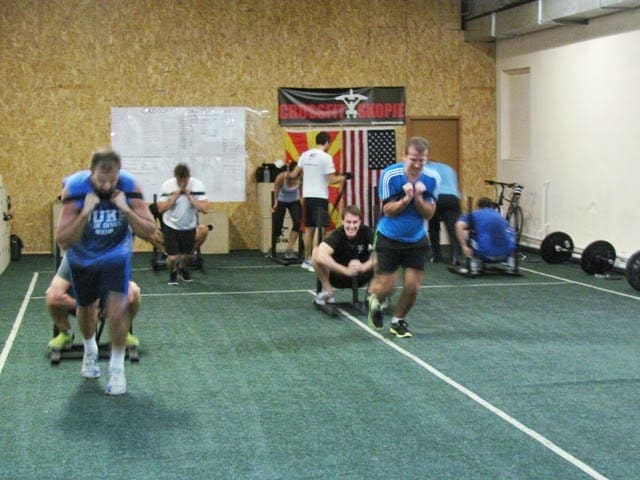 Can I drop in if I am passing your city? Who do I have to contact?
Yes. You are more than welcome. If you nearby call us 0038978363602 or email us at info@crossfitskopje.com
---
You want to see your box featured here? Get in touch!
For any comments, questions or suggestions use the comment box below ↓