Alex Clarke, the box-owner of CrossFit Tonbridge, is giving us a little insight into what happens at his BOX! Enjoy another episode of our Europewide BOX interviews.
Short Facts
Name: CrossFit Tonbridge
Address / Location: The Hayesbrook School,  Brook Street, Tonbridge, Kent,  TN9 2PH
BOX-Owner: Alex Clarke
Open since: 2010
Info:
How did you come to CrossFit?
I was told about CrossFit at the same time by 2 different people from different countries. 1 of them was an old military friend who came across CF in Iraq while doing security work there. The other was Steve Haydock as I was training in BJJ at his gym in Surrey at the time.
 Why did you open your own box?
I started doing CrossFit fist of all in my Garden and at the park. After a while I decided to travel to London (CFCL) to train but the traveling was too much.  I then came to the conclusion that there were probably plenty of people like me wanting somewhere to do CrossFit in the area so I started my own box.
Why exactly should I join YOUR box? What makes it standout from others?
I feel that we have a good club/box atmosphere to train in. We work hard but also have a laugh while doing this. I also think that the standard of CrossFit of our average member is quite high and this has been shown in the major team comps where we pretty much always make the cuts to final stages.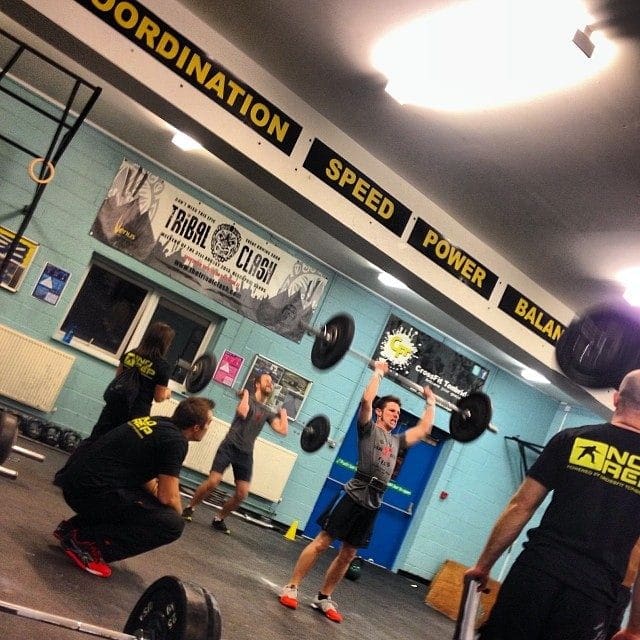 How does your member structure look like? (Number of members, Male/Female, Young/Old,  any competitive athletes?)
We are near enough 60% male and 40% female though certain classes seem to be 90% female and others 90% male. Our age range is from 17-57 and we have a few competitive athletes:
George Briley (age-17) holds 3 South East records and 1 British record in his age category for power lifting and boasts a 245kg squat. Tommy Chivers who recently also broke 2 South East records in power lifting. Alex Clarke (myself) is a 3 time Regional athlete with a highest placing of 11th in 2012. Steve Edwards who always impresses me has had great results in Masters comps such as a 3rd place finish in the Raising the bar European masters. There are a few others as well, please see our 'comps' page on our website.
Do you have additional training possibilities (Yoga, Gymnastics etc.)?
We also run Olympic Weightlifting, Power Lifting and Strongman classes. We also have an unofficial Gymnastics class on Fridays where members join in with our Gymnastic coaches training.
Do you consult your members in nutrition questions?
Yes if they have any questions they are free to ask.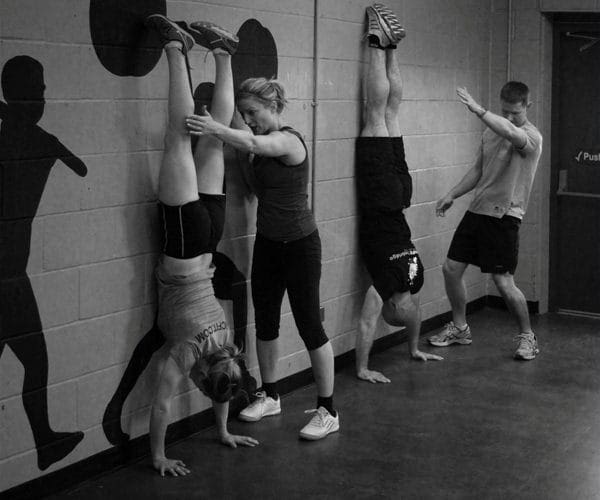 If I start as a beginner – how does my training in the first month look like?
We get people going as soon as possible. Beginners start with 2 private sessions that teach them the movements involved in CrossFit. After that they join the regular classes where the coach will scale the wod appropriately for them, depending on their ability/previous experience.
Do you organize any internal or open competitions?
Yes we run open comps for our members and any other CrossFitters that wish to take part. We recently held a Novice & RX comp with athletes from 7 different boxes competing.
Do you have links to other boxes?
Though we do not do things regularly with the other boxes I would say we have good links with other local boxes and often go to each other for small comps etc.
Can I drop in if I am passing your city? Who do I have to contact?
Yes CrossFitters are more than welcome. Send an email to crossfittonbridge@gmail.com if you wish to drop in.
---
You want to see your box featured here? Get in touch!
For any comments, questions or suggestions use the comment box below ↓