Back strength plays a central role in sports performance, you simply can't perform at your max if you've got a weak midline, and that includes your back.
Your back muscles aren't just nice aesthetic qualities, they're vital to just about every movement you do, and their benefits go far beyond looking good.
Work on your back with these deadlift workouts to stretch and strengthen the muscles that support its structure and stabilise your spine. If your back muscles are weak your spine might be poorly supported and you'll be more likely to suffer from back pain and discomfort.
Because you've got to maintain a neutral spine throughout, deadlift back workouts will help you strengthen your midline. The inability to maintain a stable spine will translate into collapse when performing heavy weightlifting, no matter how strong your legs are or how ripped your abs might be.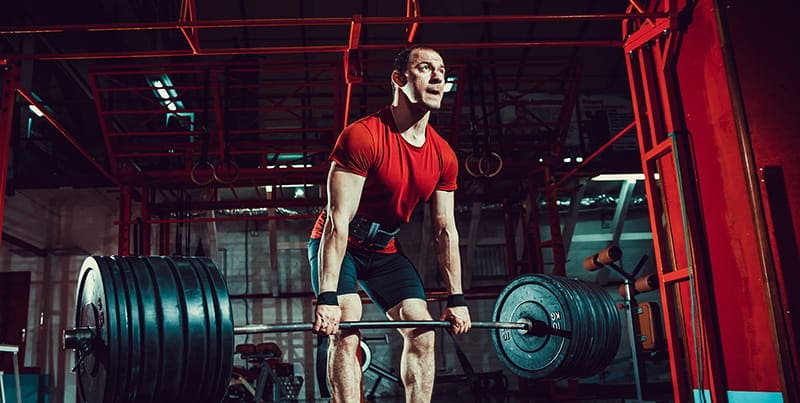 DEADLIFT BACK WORKOUTS – WOD 1
Workout of the Day 200722
3 rounds for time of:
800-m run
21 toes-to-bars
12 deadlifts
♀ 185 lb. ♂ 275 lb.
Athletes will deal with muscle fatigue in this workout and will need mental toughness to see it through to the end with intensity.
For the workout to hit its desired stimulus, reduce the load of the deadlift if the first round needs to be broken more than once or if a round will take longer than 60-75 seconds to complete.