HANDS UP
4 Rounds for Time
10 Devil Presses (2×50/40 lb)
20 meter Dual Dumbbell Overhead Walking Lunges (2×50/40 lb)
10 Toes-to-Bars
The workout consists of four rounds for time of the prescribed exercises above, on a clock for time.
Score in this workout is based on the amount of time taken to complete the prescribed amount of work.
Scaling
4 Rounds for Time
10 Devil Presses (2×40/30 lb)
20 meter Dual Dumbbell Overhead Walking Lunges (2×40/30 lb)
10 Toes-to-Bars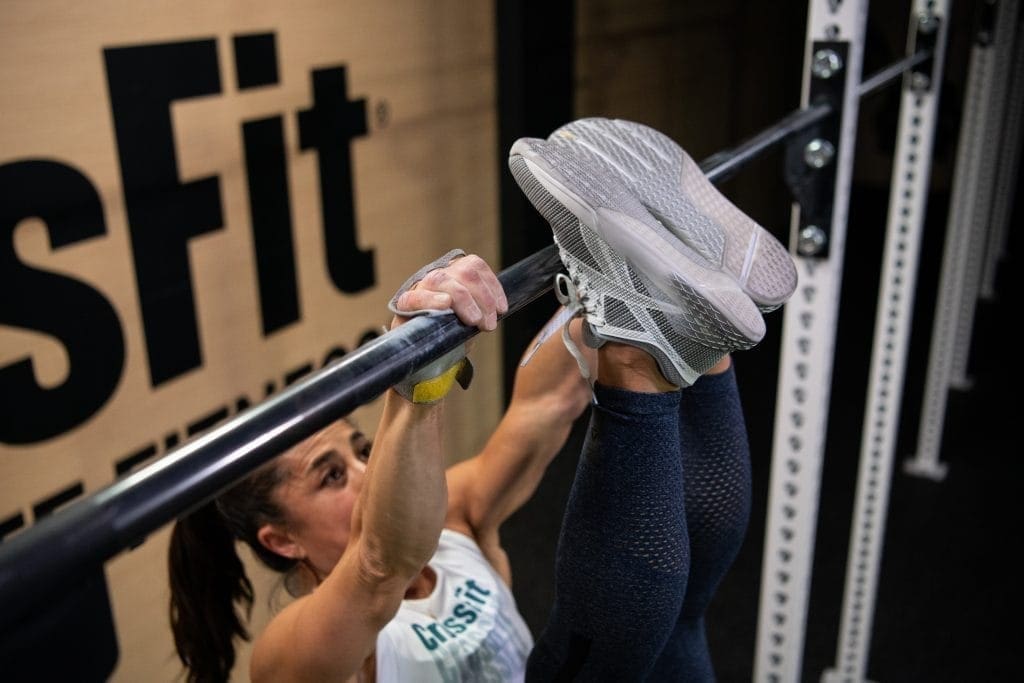 Source: Photo courtesy of CrossFit Inc.
GET FIT WHILST AT HOME
3 Rounds for Time
20 Dumbbell Deadlifts (2×50/35 lb)
10 Dumbbell Cossack Squats (50/35 lb)
10 Dumbbell Devil Presses (2×50/35 lb)
With a running clock, as fast as possible with good form, perform the prescribed work in the order written for 3 rounds.
Score is the time on the clock when the last round of Dumbbell Devil Presses is completed.
Movement Standard: For the Dumbbell Cossack Squat, stand with a Sumo Deadlift stance. Hold a dumbbell on the chest and lower to a squat towards the left leg, then switch to the other leg.
Scaling Options
Bodyweight
3 Rounds for Time
20 Toe Touches
10 Cossack Squats
10 Shoulder Taps and Burpees*
Bodyweight Scaled
3 Rounds for Time
20 Toe Touches
10 Cossack Squats
10 Shoulder Taps and Push-Ups on Knees*