Devil Press Back Workouts – CAPTAIN TOM
10 Rounds of:
30 Lunges
4 Devil Presses (2×50/35 lb)
19 Air Squats
20 Double-Unders
Directly into:
With a running clock, as fast as possible perform the prescribed work in the order written. Athlete must complete 10 rounds of 30 Lunges, 4 Devils Presses, 19 Air Squats, and 20 Double-Unders. To complete the workout, perform the 100 Burpees as a buy-out.
Score is the time on the clock when the 100th Burpee is completed.
Scaling
Replace double unders with single unders.
Half the weight on the devil presses.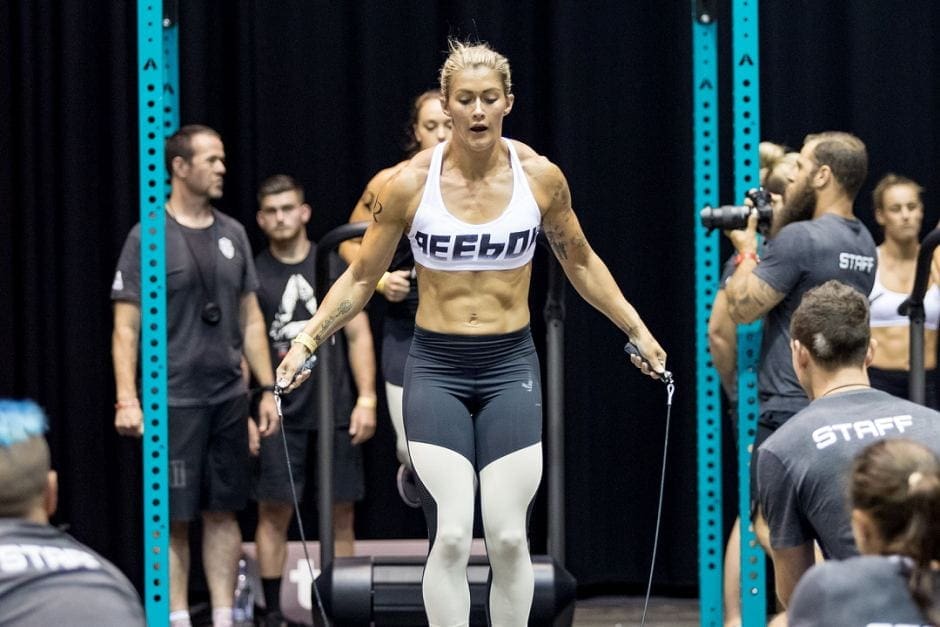 Devil Press Back Workouts – GUT CHECK
For Time
30 Devil Presses (2×50/35 lb)
60 Dumbbell Thrusters (2×50/35 lb)
90 Burpees
Scaling
Adjust the dumbbell weight to a level that allows the athlete to average between 8-15 Thrusters every time. And cut the Burppees in half to 45.