CrossFit announced that Dumbbell exercises will be featured in the 2017 Open. Here is the official text:
"Dumbbells have been a frequently used piece of equipment since CrossFit's inception and have been used at some stage of the CrossFit Games season nearly every year since 2009. However, dumbbells have yet to be used in an Open workout. Until now."
"Dumbbells will be part of the required equipment for the 2017 Open workouts. See below for the weights needed to accommodate each division."
Rx
50 lb. (22.5 kg)
35 lb. (15 kg)
Other Divisions, including Masters 55+, Teenagers and Scaled
35 lb. (15 kg)
20 lb. (10 kg)
10 lb. (5 kg)
The actual workouts have NOT yet been revealed. But we have put together a selection of dumbbell exercises to help you try and second guess what you might have to face in the coming weeks. Practice these skills and test them in the workout from Rich Froning. This will help you to prepare and perform well during the Open. Even if you aren't taking part, then try them anyway, as it's always good to learn new skills and challenge yourself.
1. THE DUMBELL OVERHEAD WALKING LUNGE
2. THE DUMBBELL HANG POWER CLEAN
3. THE DUMBBELL HANG CLEAN
4. THE DUMBBELL HANG POWER SNATCH
5. THE DUMBELL POWER SNATCH
6. DUMBBELL EXERCISES – THE SNATCH
RICH FRONING DUMBBELL WORKOUT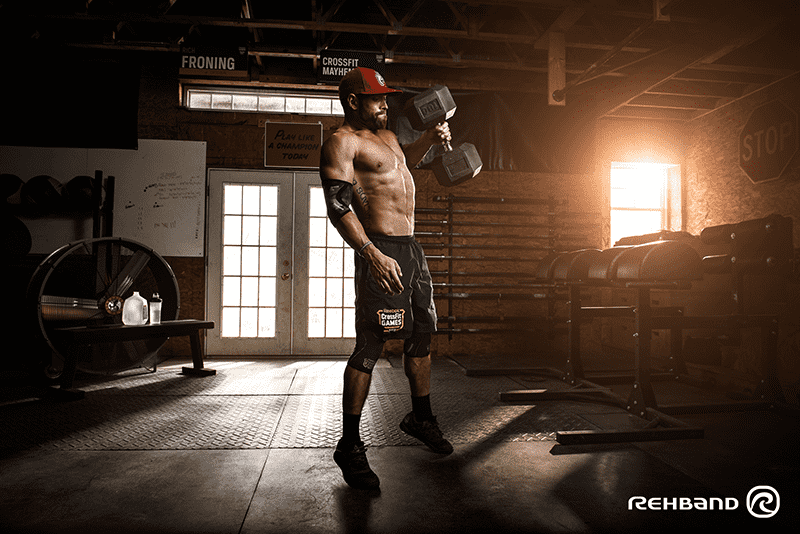 Dumbbell Snatch Complex
3 Power Snatch
3 Snatch
3 Overhead Squats
worked up to a heavy set and did 5 sets (100 lb. is the heaviest we had.)"
When it comes to optimal performance in The CrossFit Open, , never forget about the importance of good recovery: